Vincent Ho appeals stiff suspension
The 10-meeting punishment handed to Golden Sixty's jockey has caused plenty of discussion around the Hong Kong circuit and beyond, but precedent suggests his appeal is worthwhile.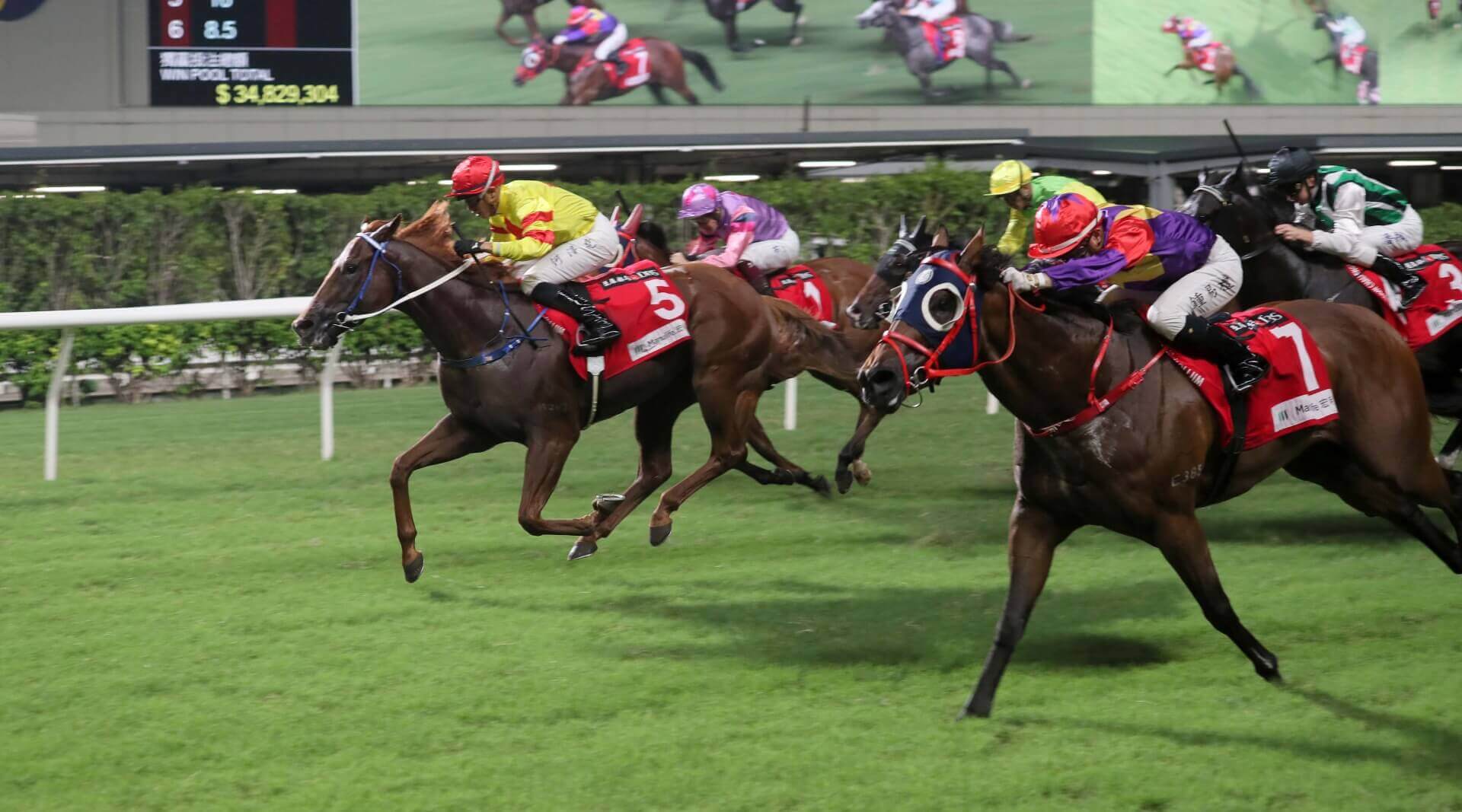 Vincent Ho (yellow jacket, red cap) incurred a suspension after dead-heating for first on Capital Delight at Happy Valley. (Photo by HKJC)
Vincent Ho has lodged an appeal against the 10-meeting suspension the Hong Kong Jockey Club stewards served him at Happy Valley on Wednesday evening.
The on-duty panel was not pleased with Ho's ride on Capital Delight in the Hong Kong Country Club Challenge Cup, citing Rule 100 (2), which states, 'Every jockey shall ride his mount out approaching the end of the race and all the way to the end of the race, in each case to the satisfaction of the Stewards.'
The stewards judged that Ho 'failed' to do that.
Ho's mount closed from second last to dead-heat for first place with the Angus Chung-ridden Lucky Archangel. The styles of the two riders contrasted in the closing stages, but the stewards ruled that the application of effort did too despite Capital Delight catching its rival.
Effectively a five-week suspension for Vincent Ho (misses 10 meetings) for failing to ride out his mount Capital Delight (red cap, horse 5) when dead-heating for first in Race 5 at Happy Valley last night. Suspension period Wednesday 18 Oct to Monday Nov 20. #HKracing pic.twitter.com/rHy43DiExn

— Asian Racing Report (@AsianRacingRep) October 4, 2023
Chung sat low and opted to drive his horse to the line on a short rein held tight to the horse's neck, delivering eight forehand strikes with the whip in the last 150m; Ho retained a looser rein and relied on a back-hand whip action, striking his mount approximately 11 times inside the final 150m, with his final strike landing two strides before the winning post.
Chung, crouching over the horse's neck, put down his stick and pushed out the last three strides; Ho, more upright, put his hands to the reins for the last two strides but did not push as Chung did.
Ho's suspension is due to commence on October 18 and would end on November 20, ruling him out of 10 race meetings.
In delivering the punishment on Wednesday night, the stewards said that they had 'considered precedent penalties.'