Zac v Joao: Eyes on the prize
In any sport where there is 'a contest for the ball', there is an old adage: 'play the ball, not the man'.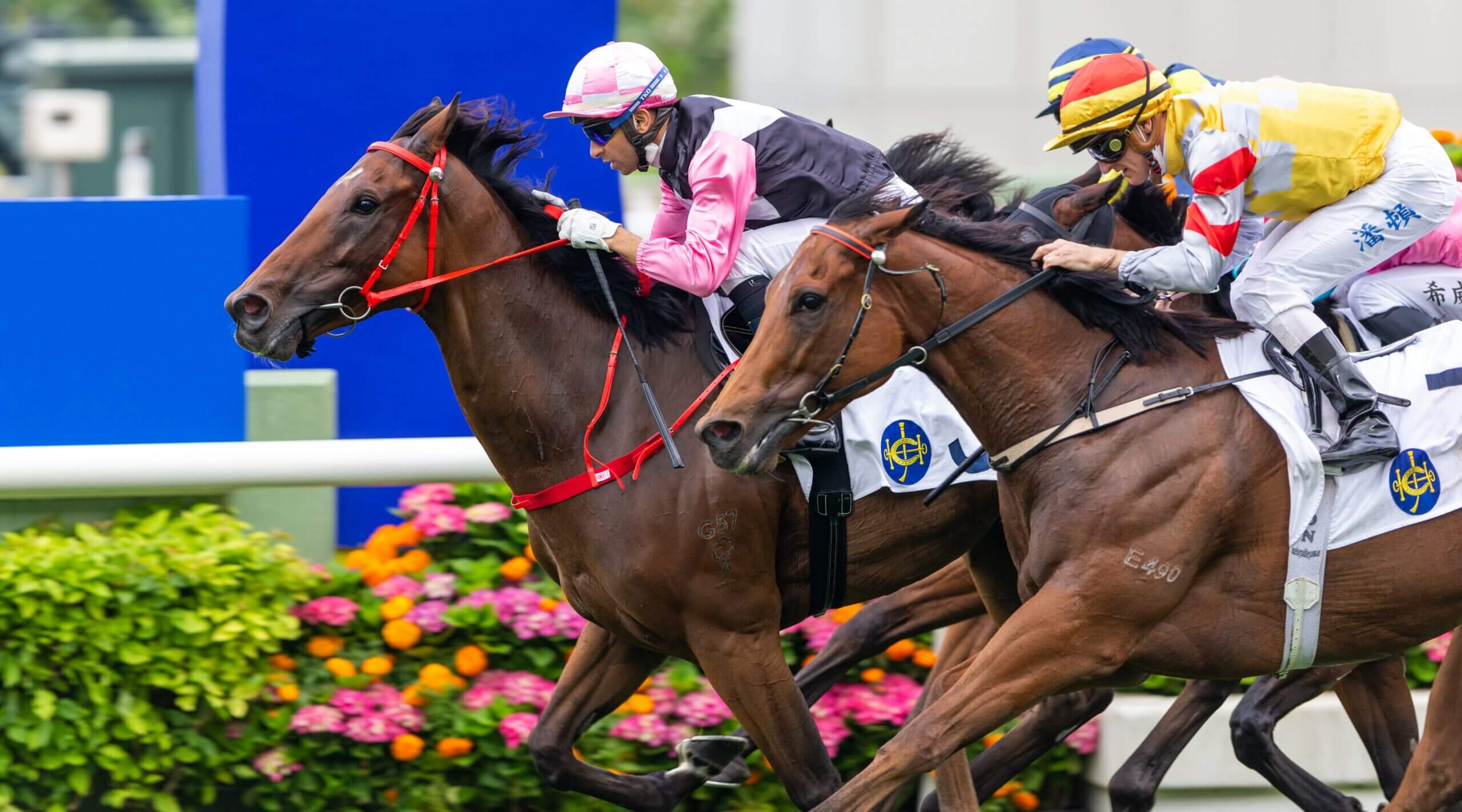 The race for the Hong Kong jockeys' premiership is going down to the wire. (Photo by Lo Chun Kit /Getty Images)
Nine race card at Happy Valley 'A' course, Wednesday July 6
Zac Purton: 129 wins
Joao Moreira: 128 wins
THE SCENE-SETTER
'Play the ball, not the man,' is a saying that soccer-mad Brazilian Joao Moreira and Australian rugby league fan Zac Purton would be familiar with, and perhaps both could adopt a horse racing version over the final four meetings of the season. Ride the race, not the man.
As feisty as these two rivals can get, and as much as the jockeys' championship has become a two-man game, there are no match races in Hong Kong racing. The wide spread of weights and relatively fluid handicap system means that races are less thought-through, pre-planned tactical battles – like you might see in a weight-for-age Group One – and more a fast-paced, think-on-your-feet tussle in which riders have a plan A, B, C and D … and then throw them all out of the window when the unexpected occurs.­ If the two riders become preoccupied with each other there are fields full of other talented jockeys ready to take advantage.
Last Friday's feature race, the Reunification Cup, was a case in point, as Moreira – in particular – played the man and may have negatively impacted his own chances.
The predicted fireworks in the opening stages occurred but as Purton crossed on Nervous Witness from a wider gate, Moreira could have taken a box seat or one-out, one-back position. Rather than take that option he pushed along in an apparent effort to keep Purton tracking wide into the turn. In the end, both horses finished unplaced and the early jockeying certainly had some impact. Would he have ridden the same race had it not been Purton crossing?
Or earlier in the season? Well, some would say yes and point to Moreira's aggressive ride on Brilliant Fortune on October 1, where he pulled the whip from the gates and made a beeline for the rail and pressured Nervous Witness, to no avail.
That is not to say gamesmanship and identifying key threats in a race are not important – particularly favourites – but perhaps the rider that simply 'watches the ball' over the last four meetings will reap the benefits.
THE KEY MATCH-UP: Race 9, Class 4 (1000m)
Zac Purton: No 1. Stoltz
Joao Moreira: No 12. Special M
Happy Valley 1000m races are about as close to equine drag racing as horse racing gets. There is no time to think and watching Purton and Moreira battle it out here in the last race of the night will be a highlight.