Zac Purton is facing up to the challenge of change on the eve of another campaign
Hong Kong's champion jockey talks to the Report amid his preparations for the season ahead.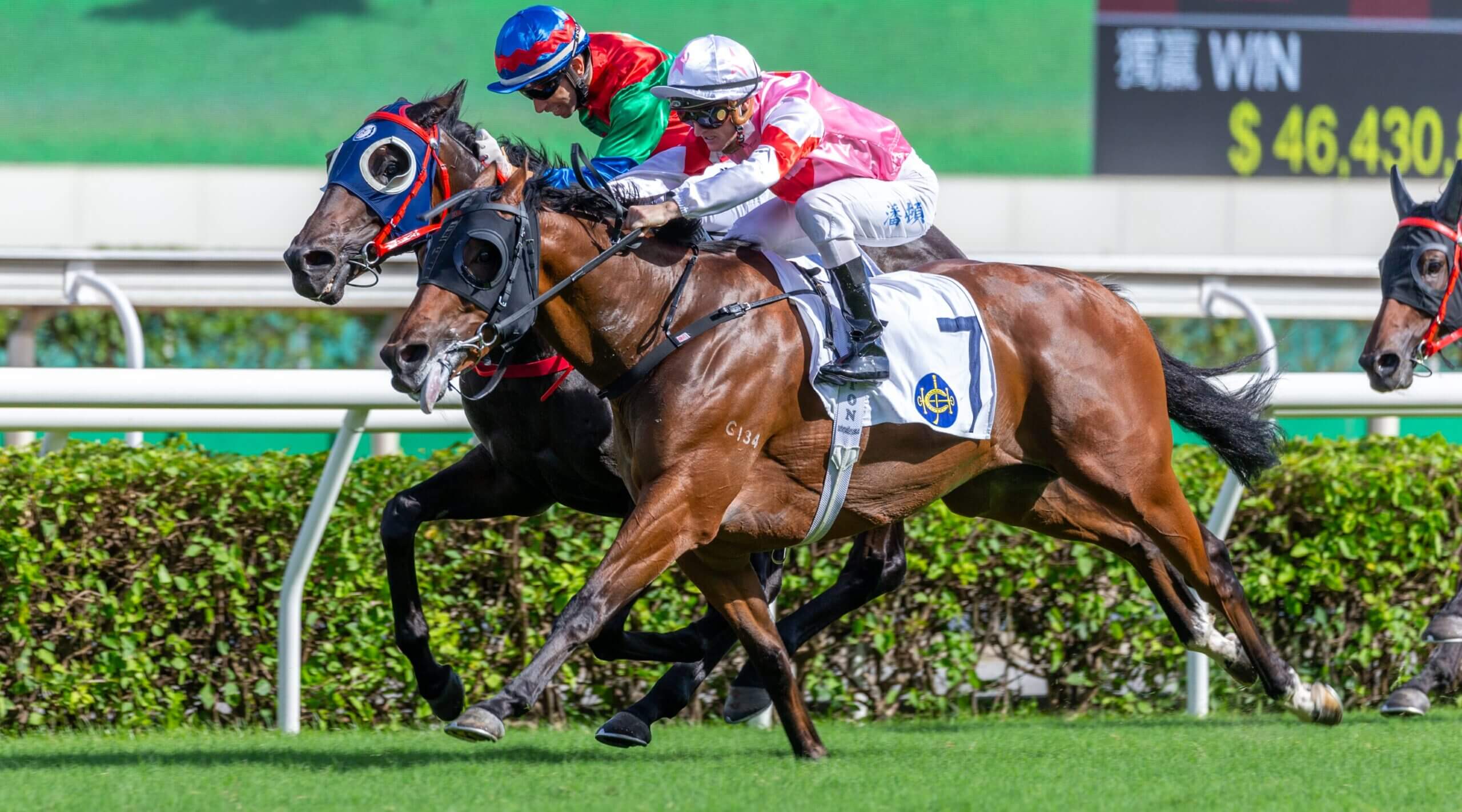 Zac Purton clinched a fifth Hong Kong Jockeys' Premiership with a powerful steer on Turin Redsun on the final day. (Photo by Lo Chun Kit/Getty Images)
Zac Purton has been to the chiropractor. Next stop, the physio.
"Got to at my age," he tells the Report.
It is an afternoon of preparation for the champion jockey with only four days until the Hong Kong season starts and the intense physical demands of competition begin again.   
"I'm almost 40," he points out. "My body is not what it once was. I've had to keep fighting to push through the injuries as I've got older."
Purton is not only an ageing athlete but also a warrior in his chosen arena: he has faced a whole stack of injuries in his time and climbed off the recovery bed to go again, often with the pain still raw; he has gritted his teeth to kidney stones and healing fractures while riding one to post; and he has adapted to manage the day-to-day niggles and aches of back, joints and muscles. He is also a realist.
"The older you are, the harder it becomes and as a sportsman you can't go on forever," he says, stating a truth that rings eternally whatever the sport.
The older you are, the harder it becomes and as a sportsman you can't go on forever.
"I've done the work in the mornings for this season," he adds. "I feel I'm ready to go back to the races, the horses are ready to go back to the races and this is why we do it, to compete. I'm looking forward to that aspect of it."
But one aspect that will be missing from the Hong Kong season opener – and at least the next meeting at Happy Valley as well – is the competition with Joao Moreira, his long-time rival for the jockeys' premiership. The Brazilian is recovering from the treatment of unspecified injuries.