Why Craig Williams is willing to give up a Group 1 day for the World All-Star Jockeys series 
Craig Williams says two humanitarian trips to his wife's stricken homeland of Ukraine have given him a new perspective on life and renewed purpose in the saddle.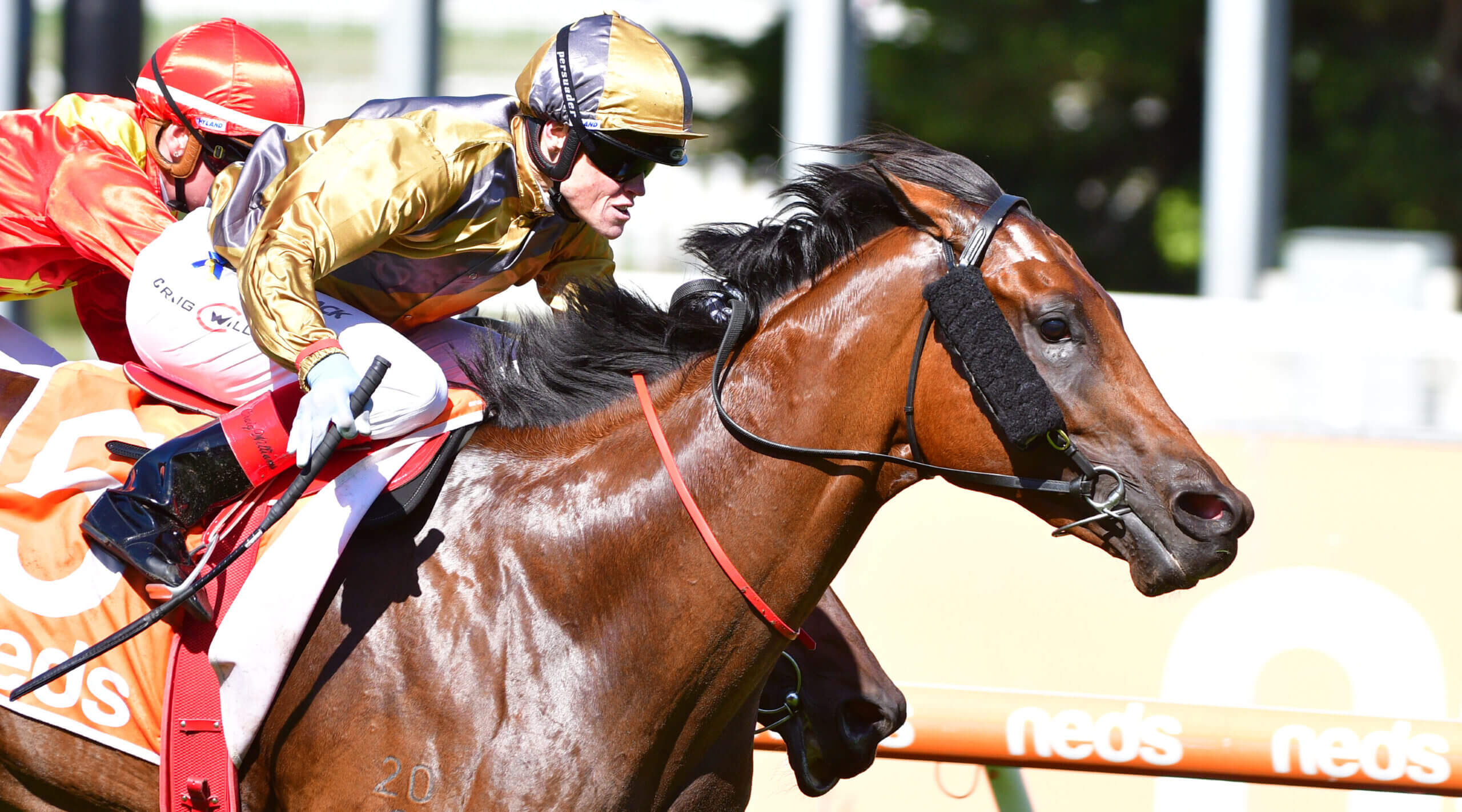 Craig Williams will miss Memsie Stakes day to ride in Japan. (Photo by Vince Caligiuri/Getty Images)
The choice between a crucial Group 1 day that marks the start of a spring campaign for star horses and a chance to compete in the World All-Star Jockeys in Japan was not simply a horse racing decision for Craig Williams. 
The veteran jockey is riding in career-best form but will give up rides on Memsie Stakes day, the traditional spring starting point for star horses in Melbourne, and travel to Sapporo for the two day series on August 27 and 28. 
"Life is too short, and the opportunity to travel and see my friends in Japan after five years was just too good an opportunity to pass up," Williams said. 
There would have been a time not too long ago that Williams – a racing obsessive who is renowned for his meticulous preparation – would have passed on a chance to travel at such a critical stage of the Australian season, even with his considerable experience in Japan, where he has won three Group 1s. But Williams and his wife Larysa's two humanitarian visits to her homeland of Ukraine have given the jockey a new perspective on life, not to mention a renewed purpose in the saddle. 
"We have had profound, life-changing experiences being in Ukraine," the 45-year-old said. "Our priorities are completely different now and over the last four months a lot of things have changed. We make sure we value certain things more importantly and we don't spend time on things that I thought really mattered. I have come to realise that those things aren't life and death. They are not as important as I used to think they were. 
We have had profound, life-changing experiences being in Ukraine.
"Little things like not getting the ride that I thought I should get, or worrying that I didn't ride the best race. I have realised that your health, safety and family are the most important things in life. If you have all of that right, then everything else follows. When you set yourself to do something you remain committed, and you may not always get the result, but you always have to keep striving. I am not spending extra time worrying about things I cannot control." 
The couple have helped raise more than $400,000 to buy and deliver aid to assist civilians during Russia's ongoing invasion of the democratic nation. 
Since returning from his last six-day visit to deliver aid, WIlliams has suffered the loss of a key contact in Ukraine, but has channeled his focus into his riding and has been striking at a prolific rate. His stakes race double at Caulfield last weekend formed part of a first two weeks of the season where he has struck at 25 per cent, all while riding with a blue-and-yellow ribbon, representing Ukraine, on his silks.