What next for racing in Macau?
Once a potential 'little brother' to the Hong Kong Jockey Club, a rapid decline over the last decade has consigned the Macau Jockey Club to 'poor cousin' status.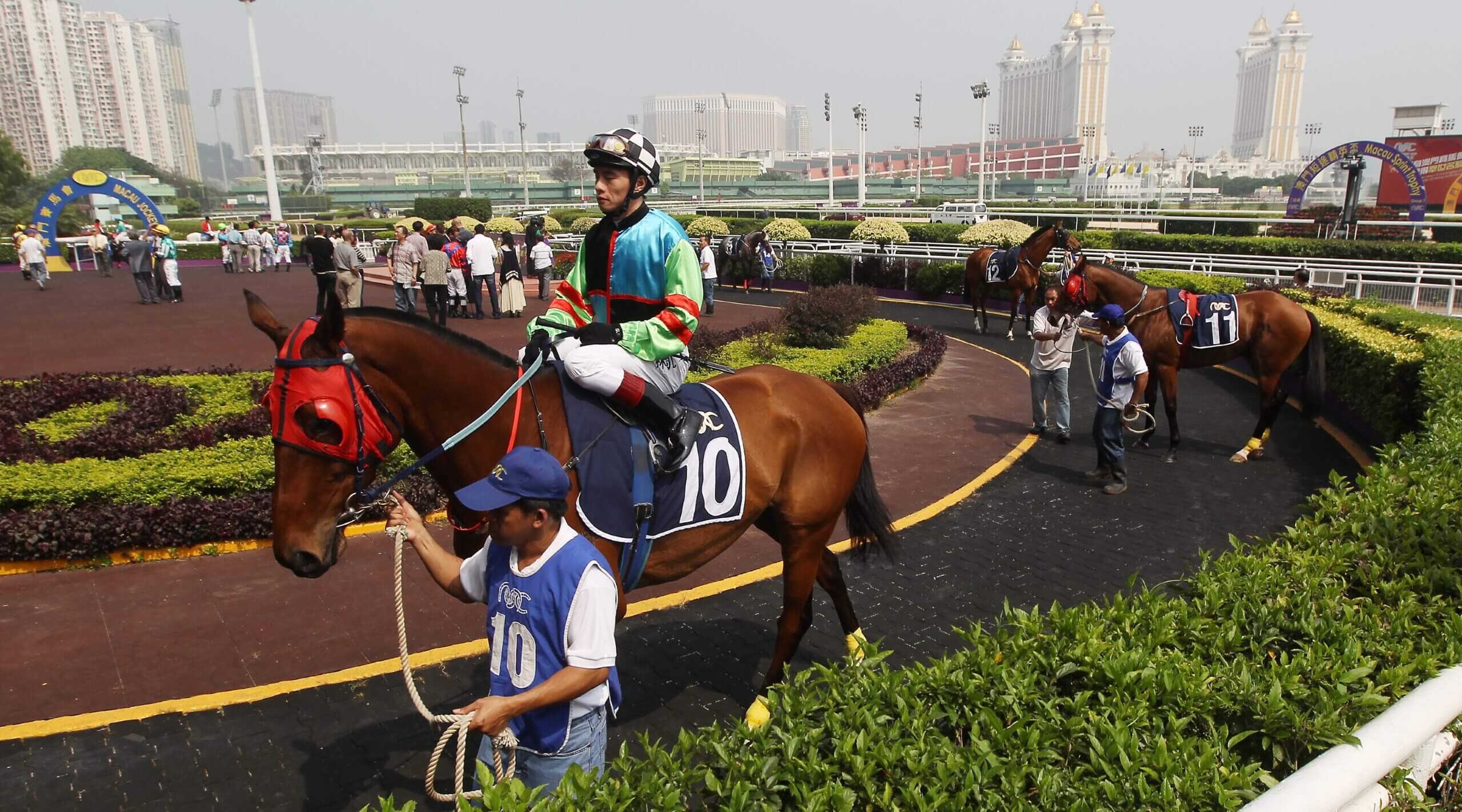 Racing in Macau has been in consistent decline. (Photo by Sam Tsang/Getty Images)
Macau racing has stumbled through the first few weeks of the current campaign with its beleaguered horsemen dismayed at the lack of direction from the Macau Jockey Club (MJC) and exasperated by its out-of-the-blue decision two weeks ago to cancel the first of this season's Friday night fixtures at Taipa.
With no clear messaging from MJC's most senior figures, signals from Macau are mixed. On the one hand, the Club has just appointed former Hong Kong Jockey Club man Damian Yap as the soon-to-be-in-place director of racing, returning champion trainer Gary Moore will touch down this week, and Macau interests have been back in action buying horses at Australasian sales. But then there is the aforementioned cancellation, and you can throw in the Macau Horse Racing Company's accumulated losses reported to be MOP$1.9 billion (US$235 million) through 2021, having not made a profit since 2005.
But that's not all: consider the meeting between trainers – simmering with exasperation – and officials the Tuesday after the fixture cancellation; the rare occurrence of a trainer speaking in critical terms to the Chinese language media; the earlier decision not to broadcast Macau racing on local TV this season; the job cuts; the diminished pools prone to wild price fluctuations; the Macau government allowing simulcasts for betting on Malaysian racing only and then not enabling the export of the Macau product to Malaysia or anywhere else.
The vibrant racing scene built by the late Dr Stanley Ho has faded to barely a shadow of how it looked in its peak years approaching the turn-of-the-century through the next decade. Racing returned to Macau in 1989, taking the place of harness racing at Taipa, and when Ho led a consortium to buy the MJC in 1991, the sport was a prospect with huge potential.  
During that time the Asian Racing Conference came to town, an international race was established, the best of its 1200 horses could mix it with their Hong Kong counterparts, an international apprentices contest became an annual event, and top riders like Frankie Dettori were occasional visitors.