What a difference a Star makes for Heathcote
Marquee results from Startantes on the track and Baggy Green in the sales ring have highlighted the commercial importance of a strong female family.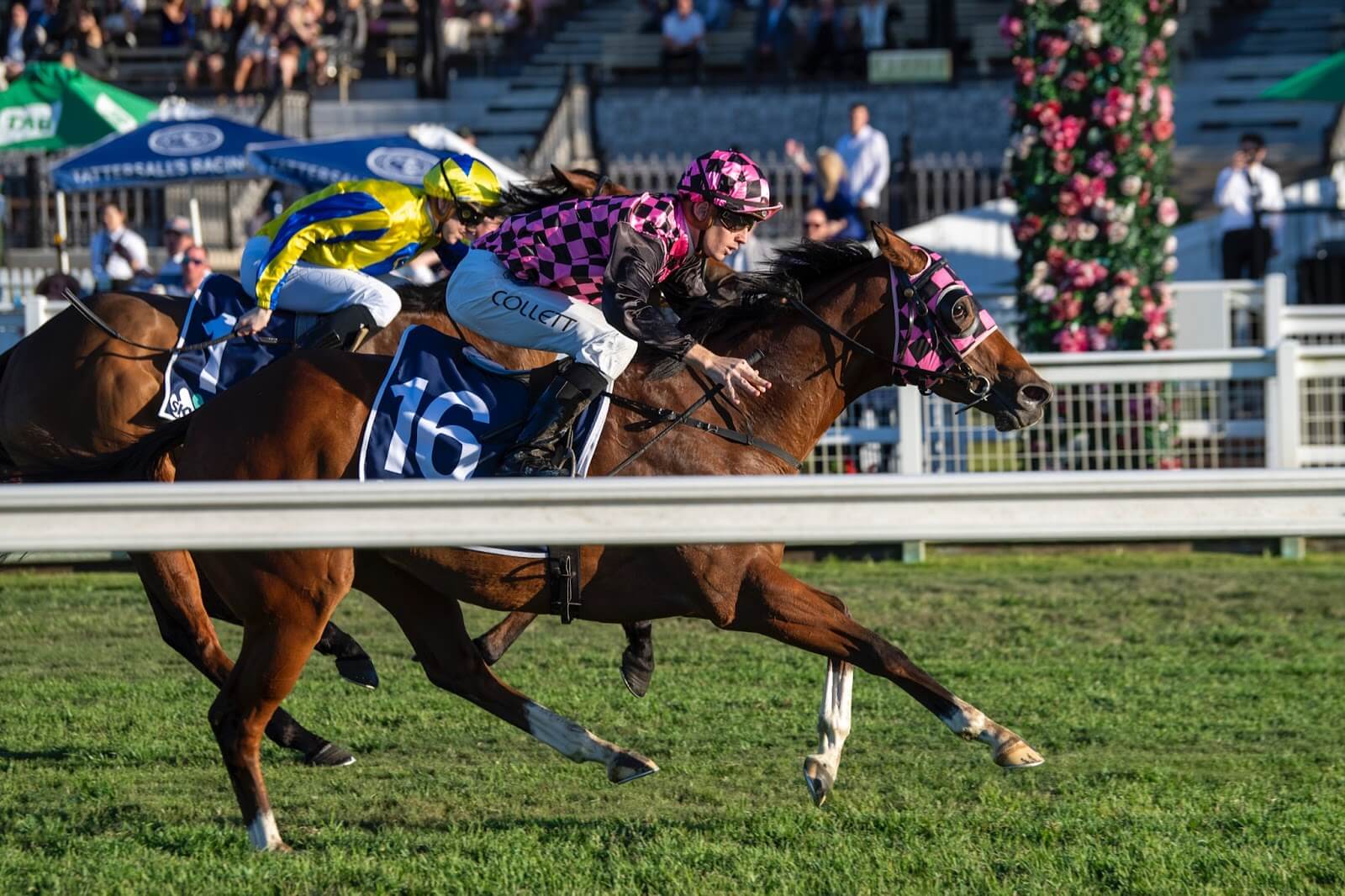 Startantes provided breeder and trainer Robert Heathcote with a valuable win in the Tatts Tiara. (Photo: Courtesy of Michael McInally/Racing Queensland)
What made Saturday's Group One Tatts Tiara success of Startantes so special for trainer and breeder Robert Heathcote was that it had been a success 22 years in the making.
Heathcote was in the relative early days of his training career in 2000 when he paid $18,000 for a Just Awesome filly. That filly, Cantantes, is the grandam of Startantes, who on Saturday became the trainer's 12th Group One winner, putting a very valuable stamp on a family which Heathcote has heavily invested in.
Cantantes never did a great deal on the track. While consistent, she took 12 starts to break her maiden and another 16 to register a second win. Her career finished with just those two wins from 37 starts.
However, it was as a mum where she excelled. From 11 foals to the track, she produced 10 winners, all of whom raced for Heathcote. Among them were the multiple stakes winners Funtantes and Excellantes, who won 22 races and just short of $1.5 million between them.
Funtantes was, at least in that generation, the star of the family, with a Group Two success as a two-year-old on her resume as well as a pair of Listed wins. She seemed the logical choice to continue the bloodlines through for Heathcote.
There was a moment where someone else could have jumped in on Heathcote's success, with Funtantes offered as a broodmare prospect on completion of her racing days in 2012. He put a $300,000 reserve on her head and could only get bids to $250,000.
There would have been times early on in Funtantes' breeding career that Heathcote might have wondered about the wisdom of retaining her. The only surviving foal from her first four trips to the breeding barn was a colt, now a gelding, named Ziemba.
But after four visits to Rothesay, Heathcote opted to send Funtantes to Vinery's Star Turn in what was that stallion's first season. The result was a petite filly, who would prove the star that has elevated the family to a whole new level.
Raised at Vinery until she was broken in, the filly was catalogued and then withdrawn from sale as a yearling. Heathcote syndicated her among a group who had raced much of the rest of the family, headed by his wife Vicky and close friends Rob Ciobo and Bruce Harry.