Two-year-old trials: First venture for Harron colts on Capitalist path
Bloodstock agent James Harron watched on with a mix of excitement and apprehension as six of his high-profile colts made their first public appearance in the first set of Randwick two-year-old trials on Monday.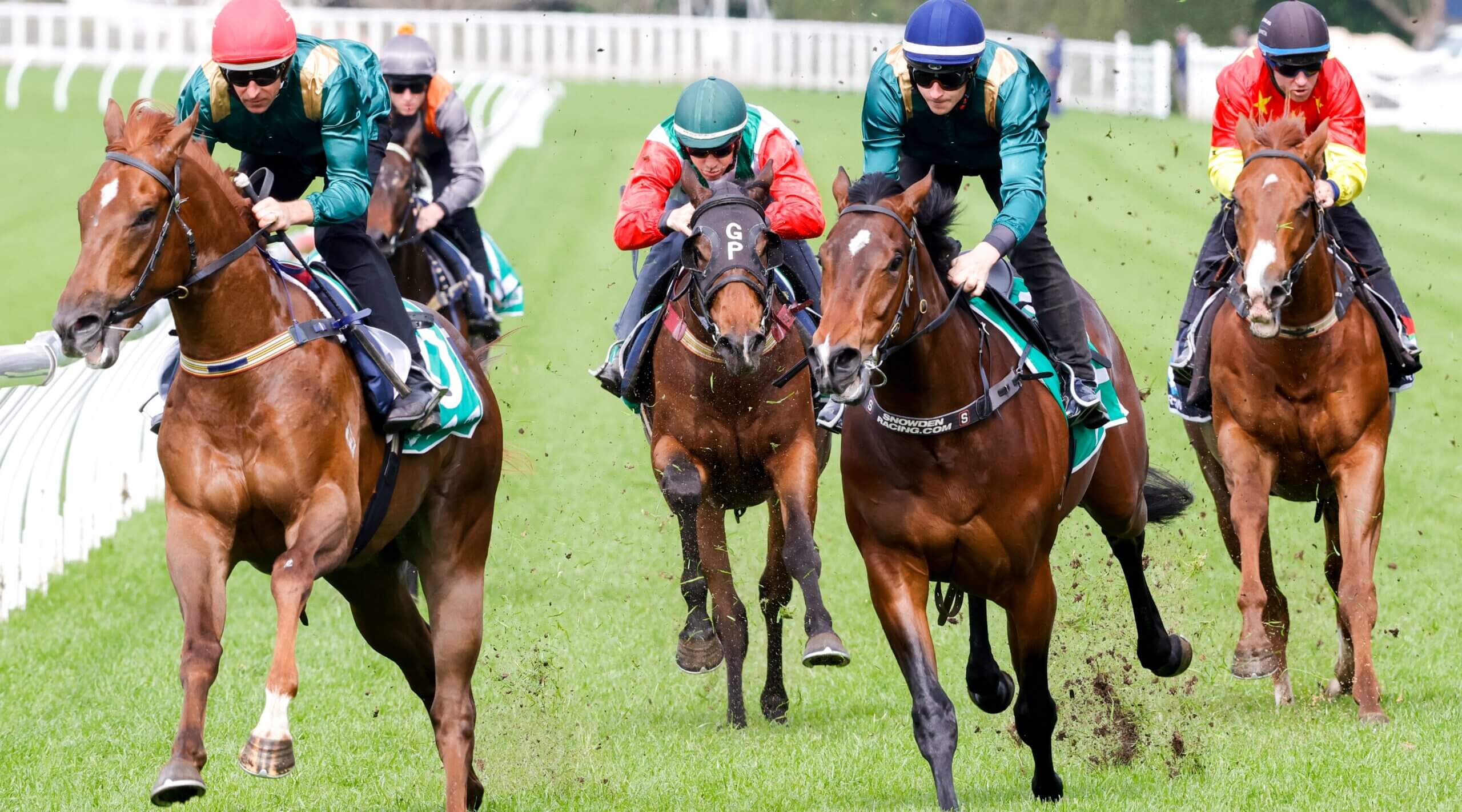 Mach Ten (red cap) holds off Godfather (blue cap) at the Randwick trials. (Photo by Jenny Evans/Getty Images)
For the most precocious of prospects – those who fetch seven-figure amounts as yearlings and are slated as likely early two-year-olds – D-Day can come around very quickly.
The late September Randwick two-year-old trials, an 'orientation day' of sorts for the early bloomers, is a first major test of maturity and talent. But it is as much a test of mental readiness as physical capability with performances likely to shape upcoming two-year-old campaigns.
Past champions Pierro, Vancouver and Capitalist are among those who used this particular set of trials as their first public audition, and the success of that trio and many others has made them a much-anticipated date on the racing calendar.  
Few had more anticipation ahead of Monday's set of trials than James Harron, the bloodstock agent whose signature has featured regularly on the most expensive yearling colts in Australia.