Tiny prospects – the unique charm of Japan's foal sale
The foal session of the JRHA Select Sale remains like no other sale in the world. Michael Cox reports from Hokkaido.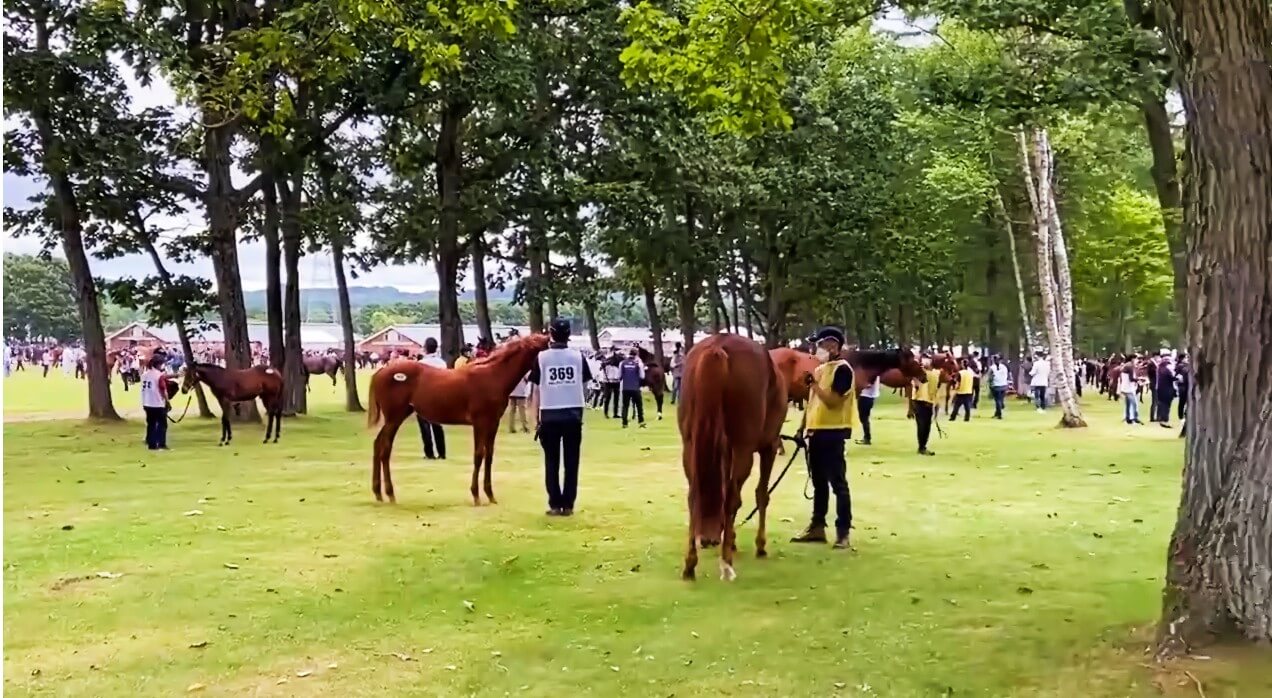 Foals ready for sale at the JRHA Select Sale. (Photo: Asian Racing Report)
Two-hundred and thirty-six of the finest pairs of thoroughbred mares and foals in Japan stand in the shade of the pines at Northern Horse Park in Hokkaido. 
It is 8am on Tuesday and final inspection time for day two of the JRHA Select Sale and the task for buyers for the next 90 minutes is finding a future champion from prospects, some just a few months old, that are not-yet-weaned. 
This isn't the only chance buyers get to assess the foals; farm visits in the weeks preceding the sale afford another opportunity, but sale morning out under the pines is still a must-see event. 
Some foals revel in the attention. By 9am the colt out of Mosheen, tipped to be the one of the top lots, has probably already broken an unofficial record: appearing in the most selfies by a foal in one hour. He handles the new situation like a professional and strides to the ring with purpose.