Theseo: Martin's mainstay in a galaxy of stars
Denise Martin shares the story of her high quality chestnut Theseo, who won several of Australia's most famous races in a glittering Group 1 career.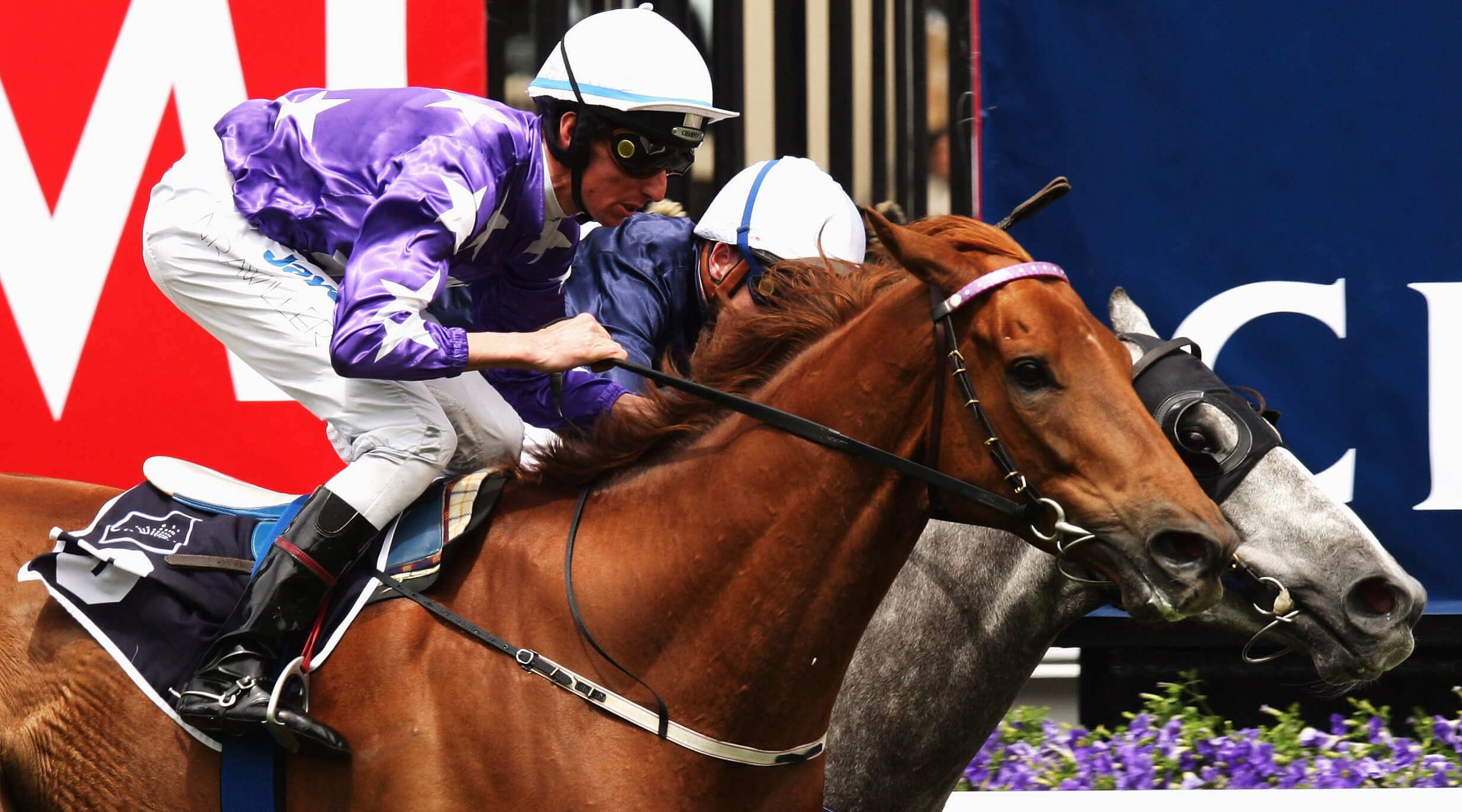 Theseo edges out Barbaricus in the G1 Mackinnon Stakes. (Photo by Getty Images)
The night session of the Magic Millions Yearling Sale can be an at times chaotic, turbo-charged affair, with buyers trickling back across the road after a 'big' day at the track, primed to try their hand at finding the next Dance Hero, Capitalist or Sunlight. 
But for owner Denise Martin in 2005, the tumult of the Gold Coast sales ring was brought into sharp focus by a moment of clarity when a chestnut son of Danewin stepped into view. 
"He was offered very early in the night session," Martin recollected to the Report. 
"It can be a bit of an unusual, testing atmosphere for buyers at that night session but I still just remember the first time that I saw him and I thought he was the most beautiful colt, he looked very immature but just really well put together and I loved him." 
After initially seeking out a racing friend to go 'halves' with in a partnership that ultimately didn't eventuate, Martin ended up putting forward the yearling that would race under the name of Theseo for syndication beneath her Star Thoroughbreds banner. 
But the raw youngster would bely his new owner's first impression by coming to hand much faster than anticipated for trainer Gai Waterhouse, so much so that he appeared in some of the season's first two-year-old trials in September 2005. 
"I remember quite specifically that I said to the group that raced him, 'He won't be an early to the races two-year-old because he's not bred to be and he doesn't look like a precocious horse', but he quickly put paid to that theory," said Martin. 
While he was early to the track, actually getting a result did take time, owing in no small part to the opposition Theseo faced at his first couple of starts.