The story behind Joao Moreira's raw emotion
The Brazilian superstar reveals the background to why his emotions were so raw in the aftermath of Sunday's Grande Premio Brasil victory.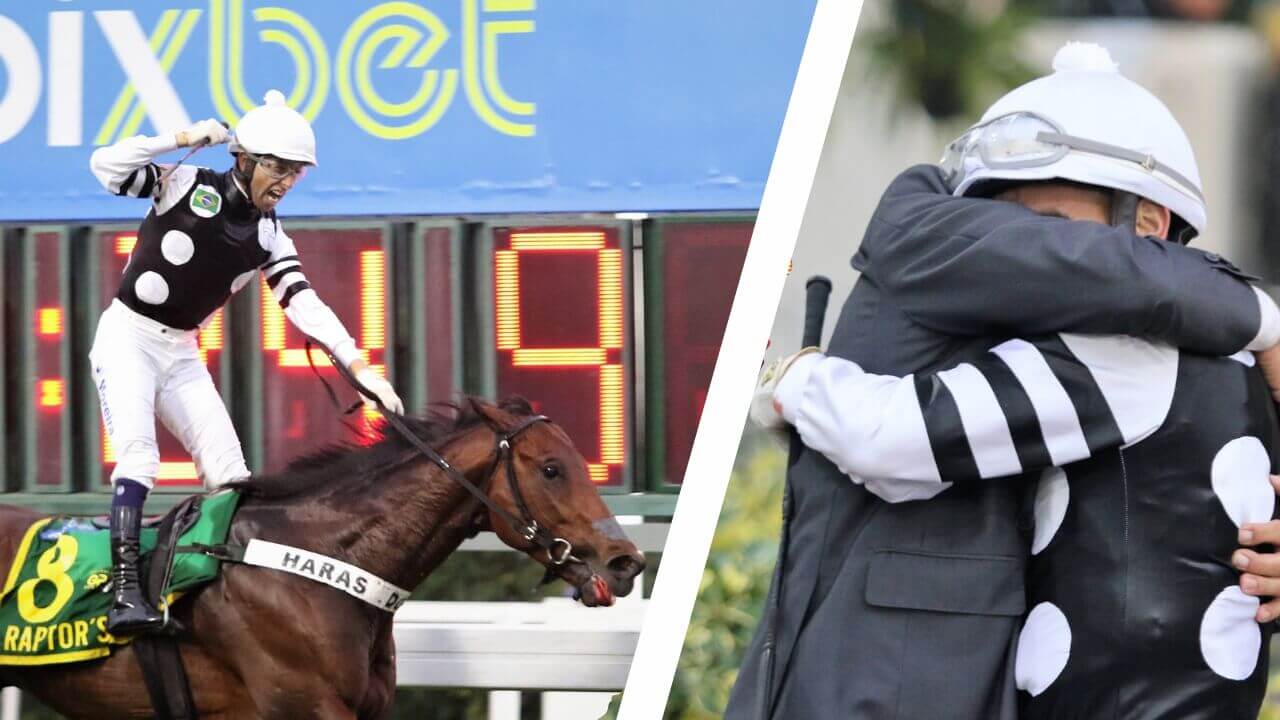 Joao Moreira was overwhelmed with emotion following his G1 Grande Premio Brasil win on Raptor's. (Photos by Sylvio Rondinelli)
Joao Moreira was wrestling with his emotions even before Raptor's had slowed to a walk. The Brazilian ace had just won the G1 Grande Premio Brasil, and when fellow rider Bruno Queiroz rode upside and embraced him, he was overcome by a legion of feelings fighting for expression: he covered his face, he hugged the outrider, he hugged the groom, he embraced the horse, he waved to the heavens, punched the air, smiled, laughed, ached, and wiped tears from his eyes.
There were more hugs when he dismounted, but the people he wanted to embrace more than any others were the family members who had travelled with him from hometown Curitiba to Gavea racecourse in Rio de Janeiro to support him: his brother Jair and his nephew Fernando.