The Joy And Fun of Hong Kong's battle-scarred warrior
There's tough racehorses, and then there's Joy And Fun.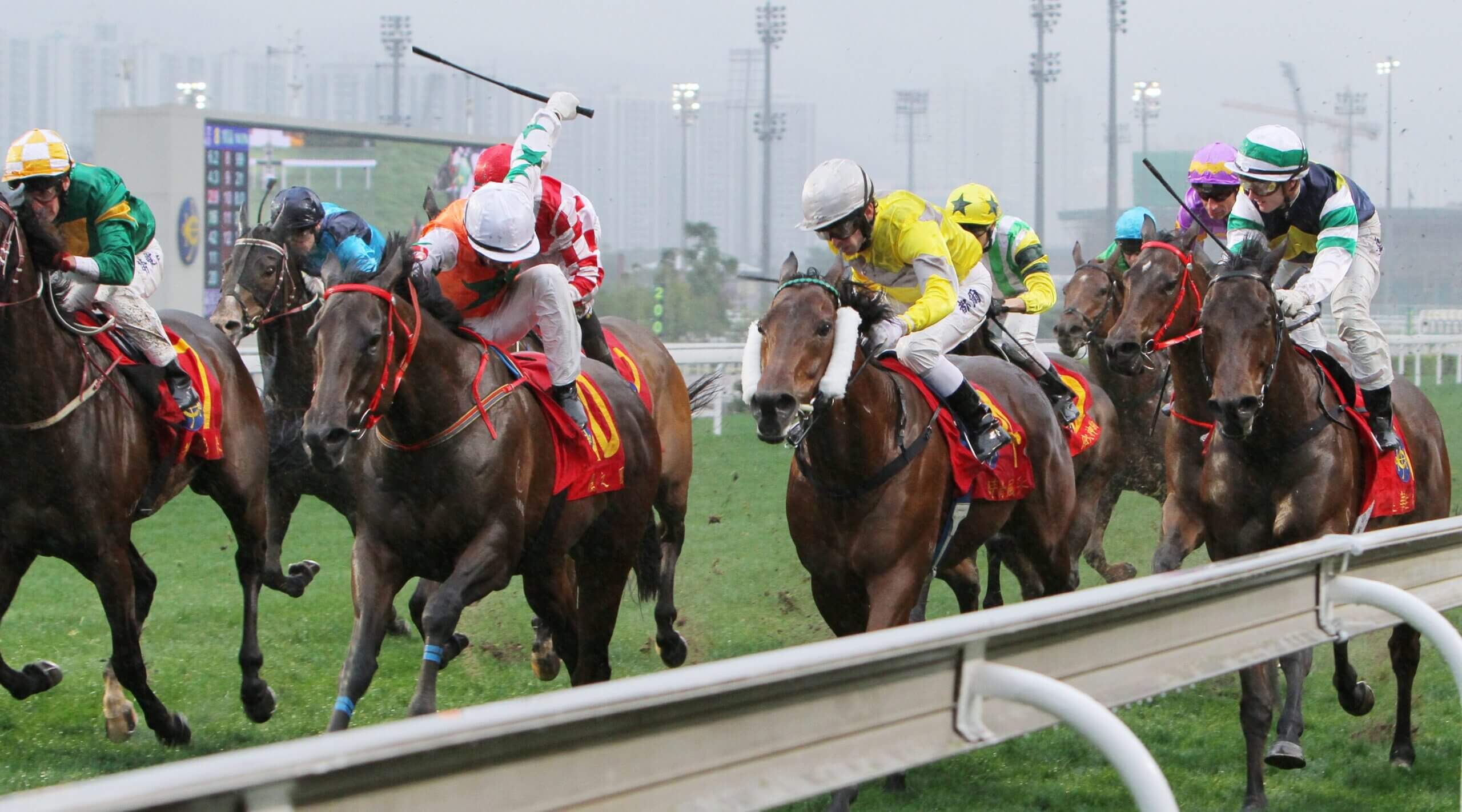 Olivier Doleuze gets everything out of Eagle Regiment to just deny Joy And Fun (yellow silks) in the 2012 G1 Centenary Sprint Cup. (Photo by Kenneth Chan)
The globetrotting sprinter Joy And Fun was forged in the fires of one of the toughest racing jurisdictions of all, Hong Kong. 
And while his body may have twice buckled under the weight of the blacksmith's hammer – once with life-threatening consequences – his sheer competitive instinct remained unbowed.
For Trevor Cruz, the stable foreman who nursed the gelding during his recovery from a shattered cannon bone sustained in the 2010 G1 Golden Jubilee Stakes, Joy And Fun remains the rarest type of racehorse. 
"Most horses, they have one little knock or setback and they just want to give up," he told the Report from his family's stables in Cambridge, New Zealand, where Joy And Fun himself resides in a quiet paddock with some other retirees. 
"There's none in him that gives up, ever, this horse. He just wants to run. You rarely find horses with that attitude that they just want to do it, no matter what happens."
This will to overcome adversity was never more evident than at that Royal Ascot meeting, the third leg of an overseas raid that had first netted a victory in the inaugural G3 Al Quoz Sprint at Meydan and a sixth in Singapore's G1 KrisFlyer Sprint, when Joy And Fun suffered a severe injury to his left front cannon bone approaching the 300m mark of the G1 Golden Jubilee.