How the uncertain economy will impact Australia's yearling market in 2023
While the broader global economy is going through volatile times, the global bloodstock industry continues to invest with confidence. Is the thoroughbred industry immune from economic headwinds?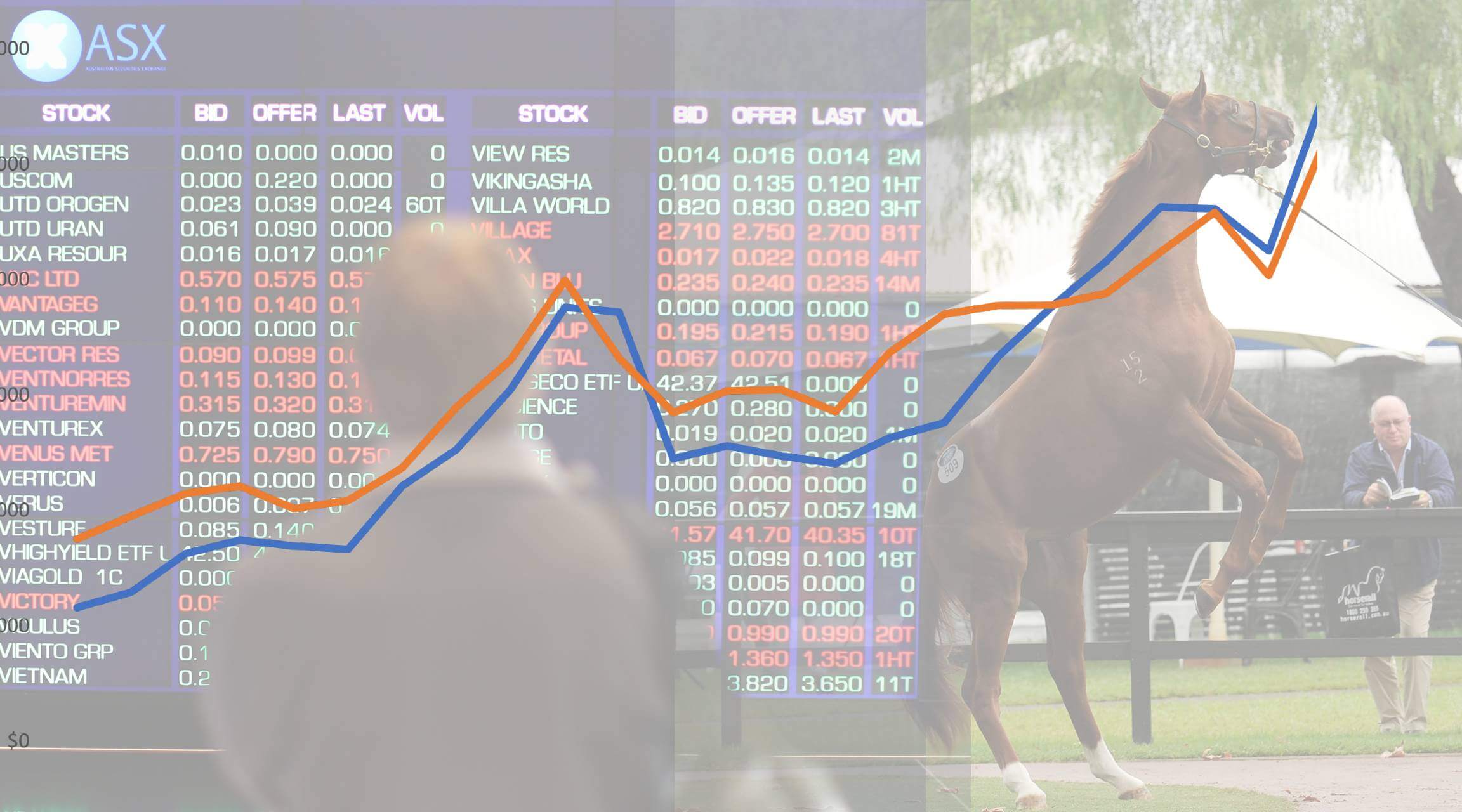 The stock market and the yearling market share more similarities than you might think. (Photo: Digitally altered image/Getty Images).
The post Covid-era global economic reality can best be described as complex. The developed economies world survived the turmoil of the heart of the pandemic remarkably well. But the future is less certain as inflation threatens to pull the handbrake on growth heading into 2023.  
While the broader outlook is cloudy, the bloodstock industry goes from strength to strength. Just recently, the Tattersalls and Arqana breeding sales celebrated record trade, while all aspects of the Australian bloodstock industry appear in rude commercial health.    
Emboldened by a strong local racing industry, which continued during Covid lockdowns, resulting in a surge in wagering and continued growth in prize money, the Australian thoroughbred industry has sailed through the past three years.  
However, heading into 2023 racing authorities in Australia are sounding notes of caution. A globally complex environment, with inflation pressures complicated by geo-political turmoil and for added spice, the recent meltdown in cryptocurrency markets, makes it hard to suggest wagering, the monetary lifeblood of the thoroughbred industry, can continue to grow.
The Australian economy is under pressure and as a result, the All Ordinaries, the index which tracks the performances of the top 500 listed companies in Australia, has ridden a roller coaster. It dropped sharply in June and September but rose just as quickly off the back of those lows. It jumped as high as 7570 on December 1, five per cent shy of its historical high, but 13.7 per cent higher than what it was two months ago.
How is this relevant to the bloodstock market? Because there is a significant historic correlation between the performance of the Australian stock market and the investment in the Australian thoroughbred industry.
We plotted data back to 1997/98, looking at where the All Ordinaries stood at the start of the racing season and compared it to the total spend on yearlings at public auction in Australia at that time. As the place where most of Australian bloodstock investment is concentrated, the yearling market is the most accurate guide of the relative confidence in the market.