The Arc of the east: Arima Kinen looms as race of 2022
Japan's racing media is abuzz ahead of a Christmas Day clash in which form lines converge for a classic edition of the country's biggest race.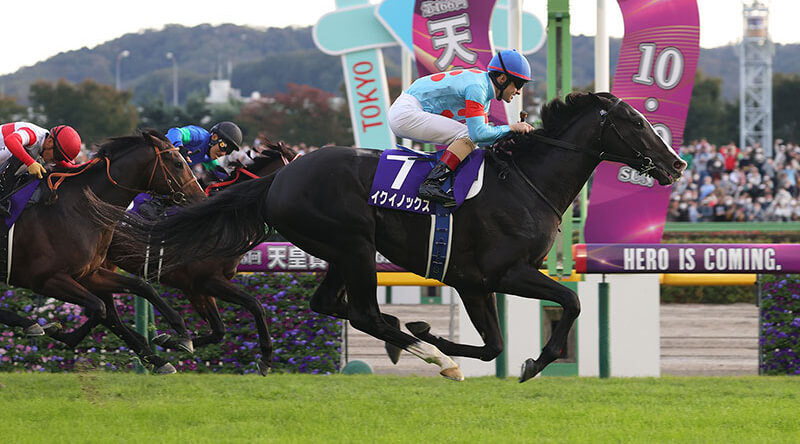 Equinox and Christophe Lemaire arrive just in time to run down a game Panthalassa in the Tenno Sho. (Photo by JRA)
If you walked through the sliding doors of a Tokyo convenience store this week you got a reminder it is Christmas, but not because of any mistletoe or decorations.
Japan do December 25 a little differently: on Sunday Nakayama hosts what is fast becoming the best race in the world. 
Rather than cellophane or baubles, the newsstand next to the entrance is stacked with sports magazines and broadsheet newspapers, all obsessively dissecting Sunday's race, one worth more than US$7.5 million and watched by a sell-out crowd (this year reduced to just under 50,000 due to ongoing Covid restrictions). It is the championship contest in the sport's most competitive jurisdiction. 
The cover of Gallop magazine frames it as a race in three – the mighty Takarazuka Kinen winner Titleholder is centre of page, between the three-year-old Tenno Sho victor Equinox and last year's Arima Kinen hero Efforia – but the fan-voted field for the betting extravaganza runs deeper than that trio and boasts top-end quality that will drive turnover of more than US$350m.