Sydney's Doncaster Mile is on Serifos' radar
The lightly-raced Japanese miler could head to Hong Kong and next year Australia after missing out this month on a lucrative challenge down under.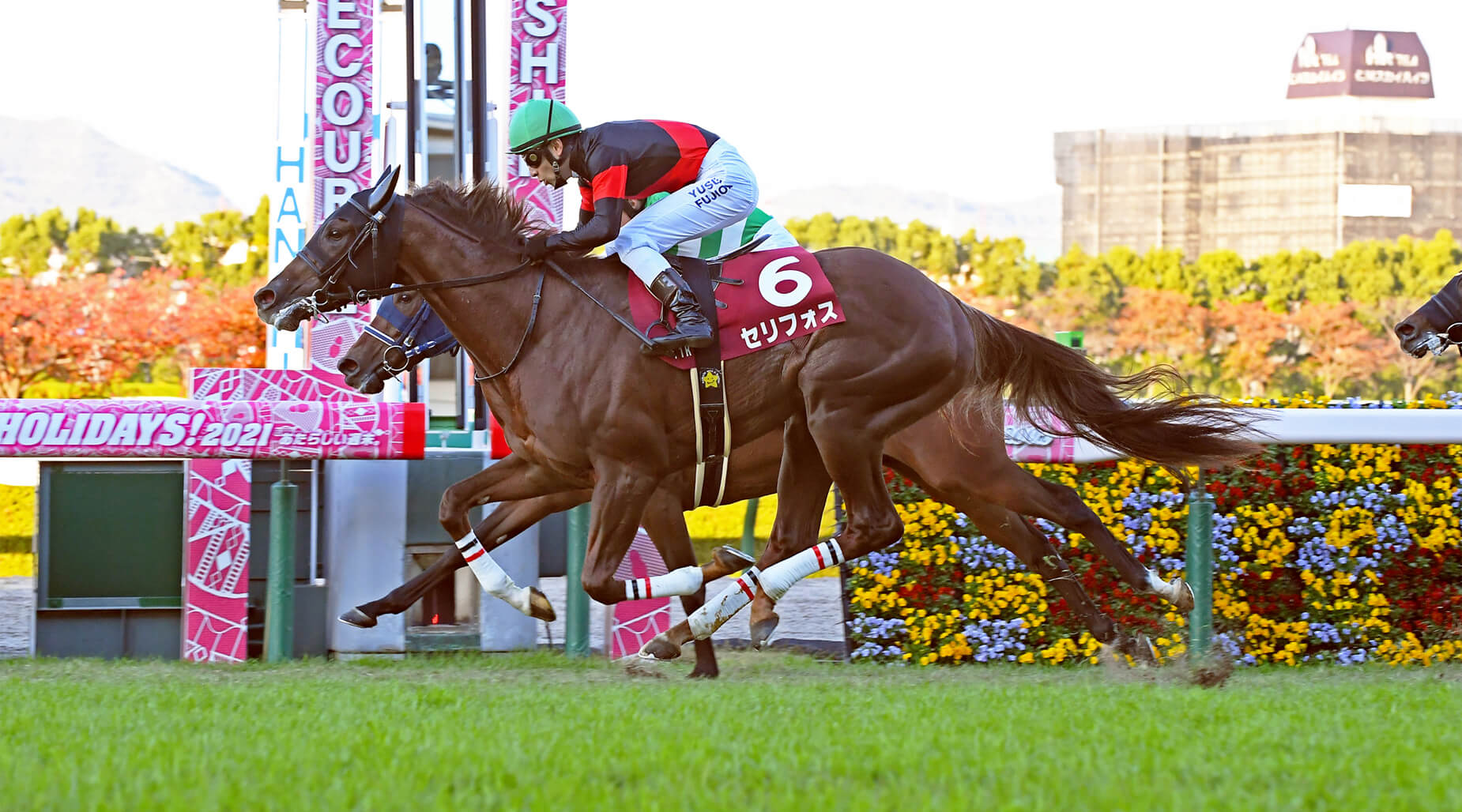 Serifos takes out the Daily Hai Nisai Stakes at Hanshin. (Photo by JRA)
Mitsu Nakauchida had to bin his plan to race Serifos in the Golden Eagle this Sydney spring but Japan's champion trainer has not given up on his Australian ambition for the classy miler and has turned his focus instead to the G1 Doncaster Mile at Randwick in April.
The high-class three-year-old has had only two starts this year, finishing fourth in both the G1 NHK Mile Cup and the G1 Yasuda Kinen, and was seen as an ideal candidate for the Golden Eagle at the end of this month. But his late-season target had to change when a flight could not be found to ship him from Japan to Sydney.
Nakauchida and owner G1 Racing Co Ltd reassessed and Serifos will line up in Sunday's G2 Fuji Stakes ahead of a possible overseas taster in Hong Kong at the year's end to set up the colt for a delayed Australian mission.
"Serifos and Grenadier Guards could run in the Hong Kong Mile in December but I think Serifos is more likely to go there," Nakauchida told Asian Racing Report, with the G1 Mile Championship at home also an option.
"But first he will run in the Fuji Stakes and we will see how he goes and then probably decide what we're going to do with him. He had a long layoff, he hasn't changed much but he is training good and really is in good form to go into this race, so we will see how he goes."
Nakauchida is keen to test Serifos overseas and while Dubai and Saudi Arabia early next year are also under consideration, he favours a Southern Hemisphere autumn assignment.
"I'd be more looking at the Australian side, really," he said. "There isn't a race on turf over a mile in Dubai or Saudi so I'd be looking more at the Doncaster Mile and races like that for him. I wanted to take him to the Golden Eagle because I am sure he would suit Australian racing, and the racing there would suit him more than Dubai or European races."