Stewards' room drama: Australian racing's five most controversial protest decisions
As a rule punters tend to have long memories, but never so long as when they lose a race in the stewards' room…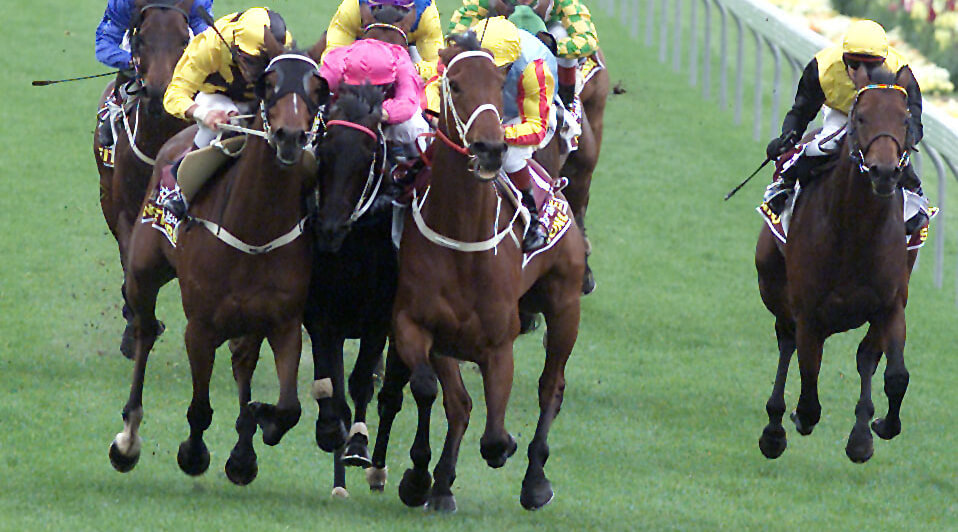 Viscount, the ham in the 2001 Cox Plate sandwich. (Photo by Mark Dadswell/Allsport via Getty Images)
For students of the turf, and perhaps more specifically, punters, there's nothing quite so triggering as the topic of protests in big races.
Mention the fine state of Western Australia and it is enough to teleport some normally contented eastern seaboarders to dark, unsettling places. A lengthy, expletive-laden rant will often follow, heavily populated with the phrase 'hometown decision', and more often than not concluded with the apparently altruistic lamentation: 'that could've cost He's Remarkable a stud career, you know?' (more on that later).  
Similarly, Viscount sympathisers are quick to pull-up anyone attempting to get all misty-eyed over Northerly's racetrack feats: 'Didn't deserve that first Cox Plate though, did he?'.   
In a sport already characterised by chance, uncertainty and plain old bad luck, the additional theatre of the protest room – where the difference between victory and defeat can rest on the angle of a pork pie hat – is, for many battle-hardened punters, the ultimate test in faith. 
So, in a hot field of broken dreams and retracted payouts, which five protests incited the most ire, boiled the most blood, and continue to live longest in Australian horse racing infamy?
5. Churchill Downs vs Magic Jet, 2006 G2 Bill Stutt Stakes
Sometimes barristers are forced to get creative when prosecuting cases based upon a flimsy brief of evidence. And so it was that jockey Craig Williams reached deep into his bag of tricks and successfully developed a brand new precedent in getting the result of the 2006 Bill Stutt Stakes at Moonee Valley overturned.