Stars On Earth glitters for Lemaire as the Triple Tiara beckons
The Shadai filly's classic heritage embodies the Japanese approach to sourcing and breeding from the best mares the world has to offer.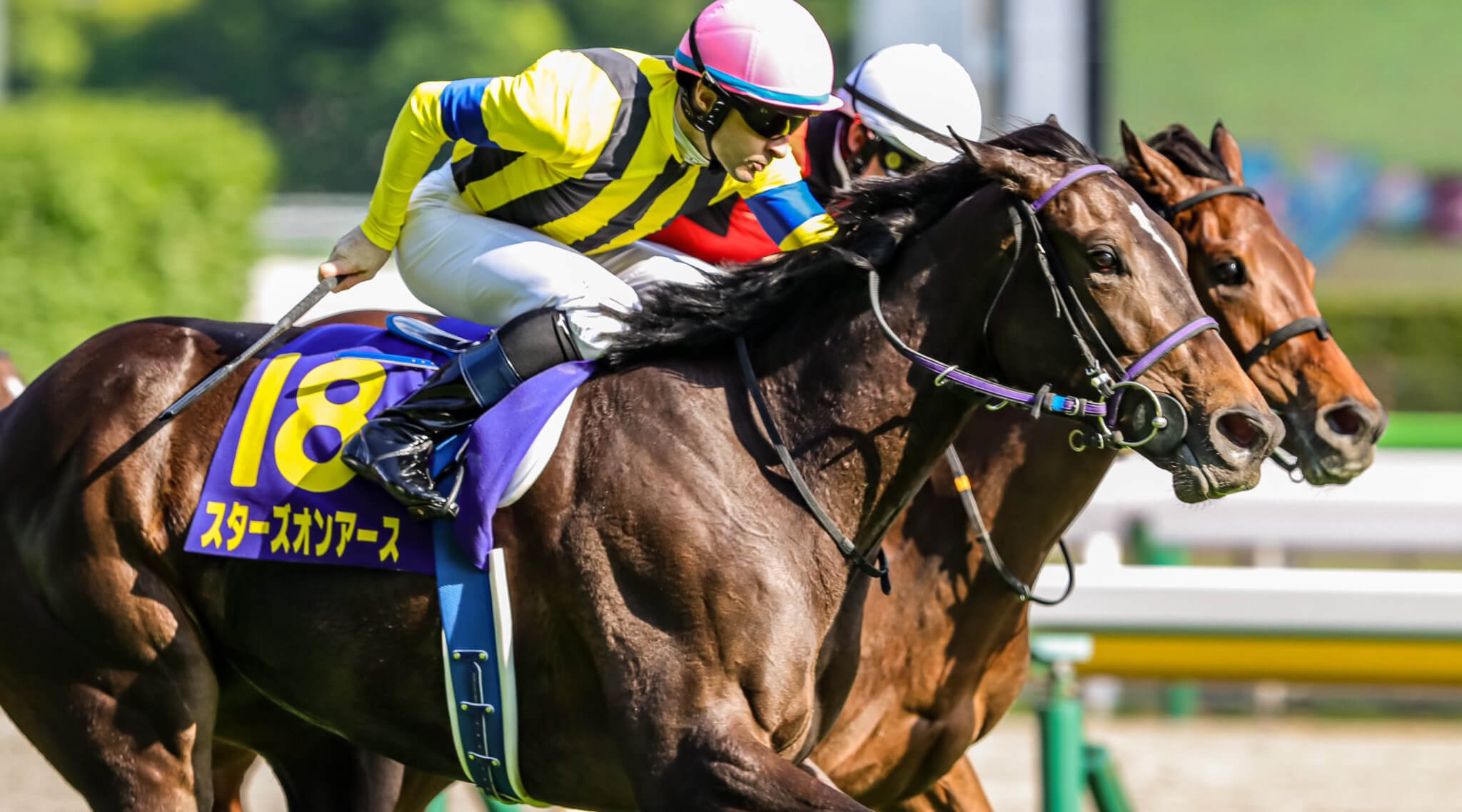 Standout filly Stars On Earth is chasing a Triple Tiara sweep. (Photo by @Gozen_1126 via Twitter)
Christophe Lemaire believes Stars On Earth is in the right shape to make a bold bid for the Triple Tiara at Hanshin on Sunday as he looks to continue a personal Group 1 connection with the filly's family.
Stars On Earth flashed home late to win the G1 Oka Sho (1000 Guineas) over a mile in April, then completed a classic double in the G1 Yushun Himba (Oaks) over 2400 metres at Tokyo in May, and she will attempt to become the seventh Triple Tiara heroine in the all-fillies G1 Shuka Sho over 2000 metres.
But the Duramente three-year-old has had to overcome an injury setback to make it to the third and final leg, and has not raced since she was found to have swelling in her off-fore after the Yushun Himba and subsequently had bone fragments removed.
Lemaire partnered Stars On Earth in work last week and was in the saddle again on Wednesday for her final fast gallop at Miho, in which she cruised up to her lead horse and quickened past with ease.
— Team Iwata (@JayRAye02) October 12, 2022
"This morning and last week she felt great, in my opinion," Japan's multiple champion jockey told Asian Racing Report. "Her footwork is very good and she seems to be in great condition, she looks really good and was very well before and after the gallops.
"What I can say is that I didn't feel any problem when she was galloping: she changed her legs at the right time and very fluently, so if she is able to run this October it means the injury was not that much of a big deal. It's always a pity to get injured but I didn't feel any problem this morning or last week."
Lemaire took the reins on the Mizuki Takayanagi-trained filly for the first time in the Yushun Himba and that victory gave him a remarkable Oaks treble. The Frenchman partnered Stars On Earth's granddam, the brilliant mare Stacelita, to win the French Oaks in 2009 and in 2017 he rode Stacelita's daughter Soul Stirring – Stars On Earth's aunt – to victory in the Yushun Himba.