Shades of Secretariat as colt wins 'by the length of the Belmont stretch'
Three-year-old colt Charge It put in a performance reminiscent of the great Secretariat in winning Saturday's Grade Three Dwyer Stakes by a margin the announcer estimated as "the length of the (Belmont) stretch".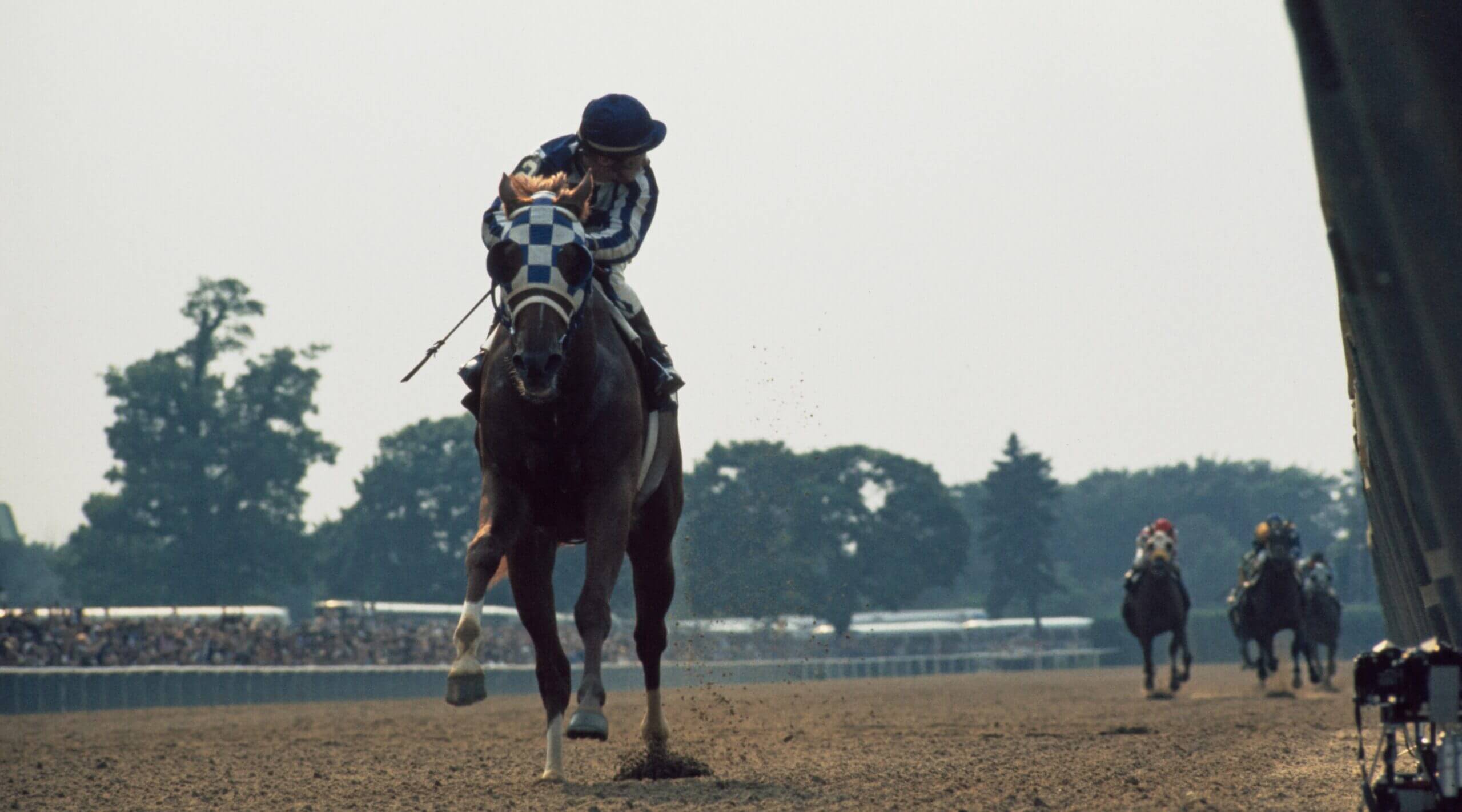 Secretariat wins the 1973 Belmont Stakes by 31 lengths. (Photo by Bettmann Archive via Getty Images)
Even winning trainer Todd Pletcher couldn't help but reference the immortal Secretariat after his three-year-old colt Charge It demolished his opposition in the Grade Three Dwyer Stakes over a mile at New York's Belmont Park on Saturday.
"I'm not sure of what the official margin is," Pletcher said after Charge It's romp. "At one point it kinda looked like it was the Secretariat pole and it was like "Whoa, that's close.'" 
The Secretariat pole is a marker at Belmont that commemorates Secretariat's 31-length winning margin in the 1973 Belmont Stakes, one of the most awe-inspiring victories in the history of horse racing.
And while Pletcher's colt ultimately fell short of matching the ghost of Big Red – the official margin coming in at 23 lengths – his win did share in some of the visual impact of 'the tremendous machine's' celebrated Belmont procession, with Charge It powering further and further away from his floundering rivals under Hall of Fame jockey John Velazquez.
There was of course a lot more at stake for Secretariat that day, with the Belmont the third leg in a watershed Triple Crown success. Secretariat also registered the fastest one-and-a-half mile in dirt history, the superstar clocking 2:24 flat, which still stands as an American record.
A gray or roan son of Tapit, Charge It faced the starter on Saturday for the first time since the Kentucky Derby in May, where he could only manage 17th behind shock fast-finishing winner Rich Strike.
Charge It was found to have an entrapped epiglottis after the race, with a minor palate procedure seemingly doing the trick in getting the three-year-old back to the form he showed in his first four starts, which included winning a Gulfstream Park maiden by eight-and-a-half lengths and running a tough second in the Grade One Florida Derby.