Movers and shakers – Sires of influence emerging in Australia
So You Think and I Am Invincible may be battling it out for the crown of Australia's Champion Stallion, but several other sires have increased their influence in the 2021/22 Australian racing season.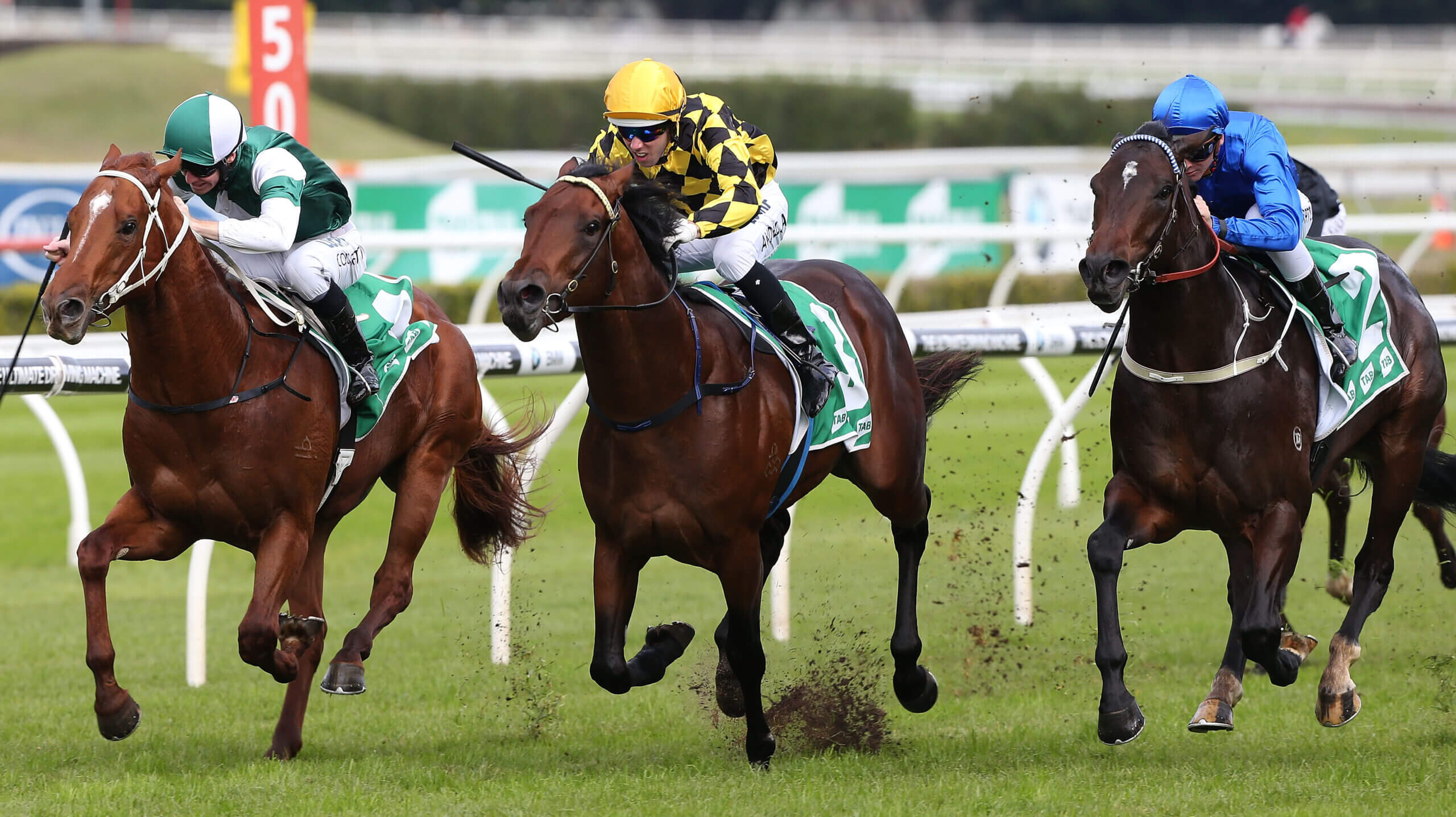 Spill The Beans win at Randwick in June 2015. (Photo by Anthony Johnson/Getty Images)
Spill the Beans, the multiple Group-winning son of Snitzel, packed quite a lot into his short stud career at Aquis' Queensland base at Canungra before his sudden death in November 2019.
Books of 202, 143 and 144 set him up to make a rapid impact and he had already added another 116 mares in his fourth season, which was cut short by his shock passing a week after he had his first winner on the track.
Ongoing successes of ill-fated stallions are so often marked by a grimace and 'what might have been' and as the winners have continued to flow for Spill The Beans, so too must have been the feeling of lost opportunity for Aquis.
This season, Spill The Beans has had more winners than any other third-season stallion in Australia – 80 to this point – highlighted by his multiple stakes-winning son Ellsberg.
That's an increase of 35 winners from 2020/21, making him the most improved stallion, in terms of pure numbers of winners, of any established sire (not counting second season sires) in Australia this season.
His third season contemporary, Vinery Stud's Headwater, sits second on that list with an additional 30 winners on last season, while the volume of winners by former Singapore star Super One, who began his breeding career at Newgate but now conducts his business from Newhaven Park, increased by 27.
These third-season sires have all benefited from greater opportunities. Spill The Beans (plus-46), Headwater (59), and Super One (46) have had significant increases in their volume of runners, but their burst in terms of winners supports their rapidly growing status as sires of influence.
Sires ranked by seasonal increase of Australian winners (established sires)
| | |
| --- | --- |
| Spill The Beans | +35 |
| Headwater | +30 |
| Super One | +27 |
| Better Than Ready | +24 |
| Press Statement | +23 |
| Vancouver | +22 |
| Dundeel | +20 |
| Pride Of Dubai | +20 |
| Star Witness | +19 |
| Deep Field | +17 |
| *data from Arion.co.nz | |
The overall 'most improved' award for Australian sires by the numbers goes to Newgate's sophomore Capitalist, who has racked up 70 winners this season, the third most of any second-season stallion in Australian history. It's an increase of 50 from his hefty first-season total of 20 winners.
Why Capitalist wasn't included in the above list was simply because second-season sires have a much greater capacity for improved results than their established rivals as they are coming off much smaller bases.
Arrowfield's Shalaa has had a similar spike in winners this season, with his current total of 52 some 45 more than 2020/21, while Newgate's Flying Artie (+32) and Arrowfield's Maurice (+31) are other second-season sires to have had major increases in individual winners.
Capitalist, who has had mare books of over 200 in each of his five years at stud, has been given a huge opportunity to be highly influential and successful. He has had 181 runners to this point of the season, more than any other-second season stallion in Australian history.
However, he won't win the award as Australia's Champion Second Season Sire, as that is judged on prizemoney and Maurice is well clear that, with some $7.4 million in progeny earnings, bolstered by his first-crop stars, Hitotsu and Mazu.