Moreira's ailment gives Purton a golden chance
After being stood down for medical reasons at Happy Valley on Wednesday night, Joao Moreira's championship lead over rival Zac Purton has been cut to just one. The Australian will have another chance to edge back in front this Saturday at Sha Tin.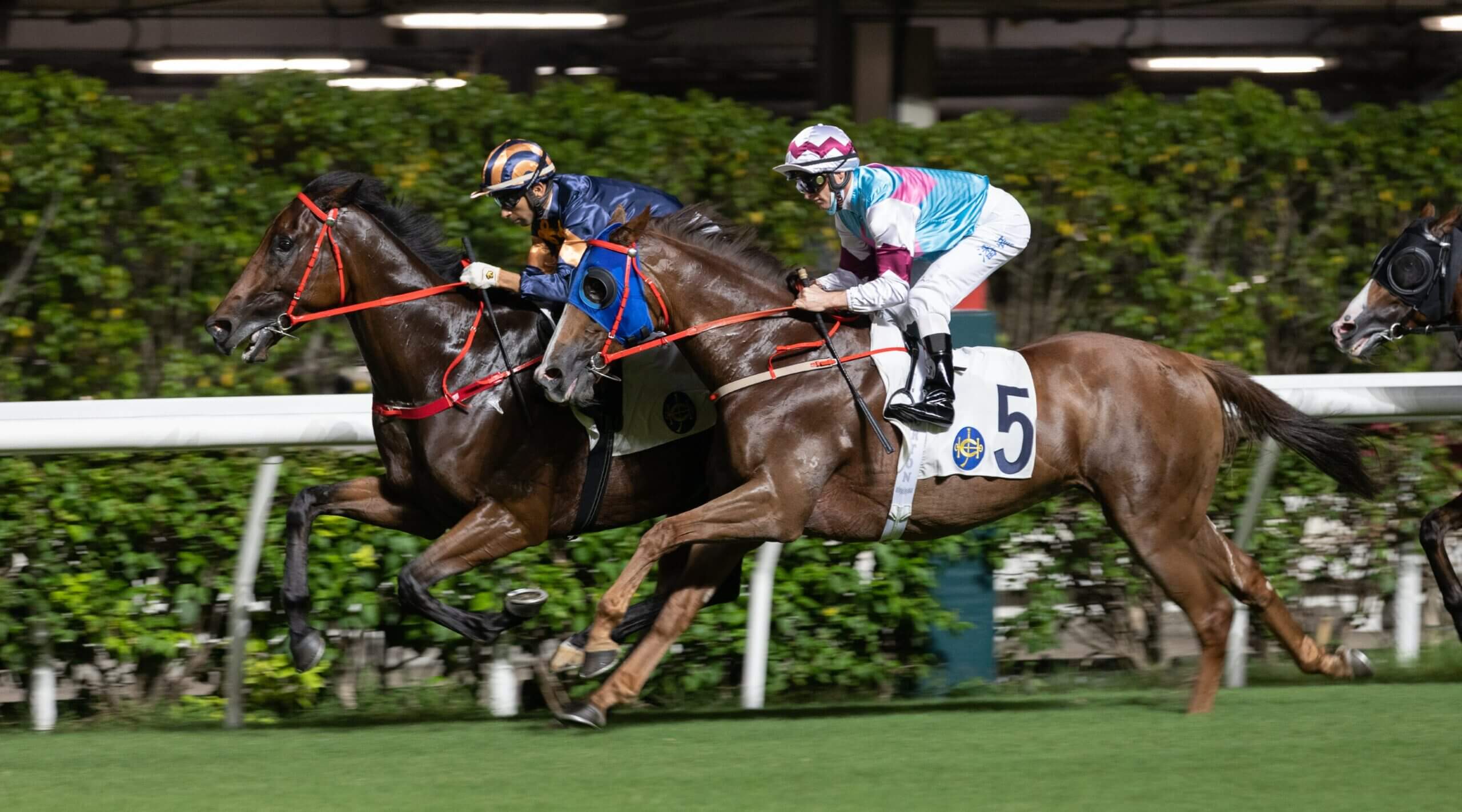 Joao Moreira (L) and Zac Purton (R) are engaged in another epic stoush to be named Hong Kong's Champion jockey. (Photo by Getty Images)
Zac Purton was unable to capitalise on a golden opportunity at Happy Valley on Wednesday night when his premiership opponent Joao Moreira was stood down following the first race due to pain in his chest.
But the Australian will get another chance to make hay at Sha Tin on Saturday after the Hong Kong Jockey Club confirmed that Moreira's ailment means the Brazilian will be side-lined for the upcoming 10-race card.  
There are no free hits in Hong Kong racing, though, and that is a big part of its great appeal.    
Purton had closed Moreira's long-time lead to just two wins going into Wednesday's fixture thanks to a four-timer at Sha Tin three days prior and his victory in the Valley opener seemed to have him box-seating and back on the bridle in the title race.
However, even with Moreira out of action, Purton returned empty-handed from each of the remaining eight races to leave him trailing 126 wins to his rival's 127. Moreira missed out on the victory of Winning Icey as Luke Ferraris benefited from the spare ride.
The Australian and the Brazilian have had a to-and-fro tussle for the Hong Kong jockeys' championship this season and this latest twist brings closer to reality the possibility of an epic finale à la Whyte v Prebble at the end of the 2009-10 season.