'Mok Lui Lai' says goodbye: Strange days at the HKIR
Sunday's International Races showed that times are changing and that the Sha Tin faithful might themselves have had a change of heart, writes Michael Cox.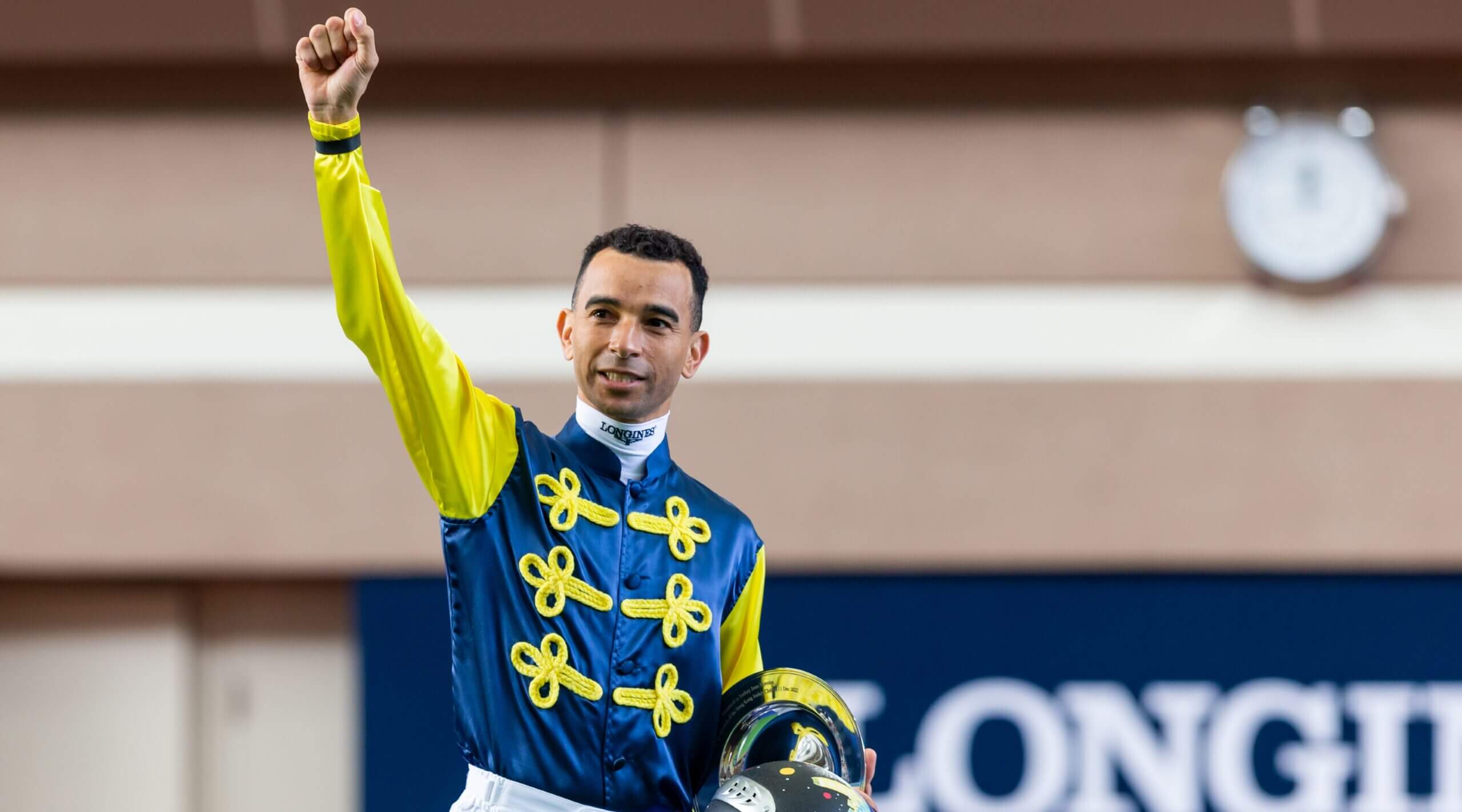 Hong Kong's four-time champion Joao Moreira said farewell at Sha Tin on Sunday. (Photo by Lo Chun Kit/Getty Images)
There were some strange occurrences at Sha Tin Racecourse on Sunday.
First of all the crowd applauded a beaten odds-on favourite back to scale, but second was the overwhelmingly gracious send-off for Joao Moreira, something that was no sure thing. 
The beaten favourite was Golden Sixty, a winner of 22 of 24 before he was rolled by California Spangle in the Hong Kong Mile, so you would expect he had some credit in the bank, but this isn't your usual racing crowd. 
There are some fundamental differences between Hong Kong and Japanese racing 'fans', but if it could be boiled down to one point it might be that in Japan the crowd yell a horse's name, or nickname, and in Hong Kong they yell a number. 
A failure by a Hong Kong favourite is generally the catalyst for the crowd to hurl vile verbal abuse. That isn't booing you hear, it is an expletive that rhymes with boo in Cantonese and duck in English. 
Despite Moreira's 'fan favourite' status around the world and stellar record in Hong Kong, he heard it many times at Sha Tin and Happy Valley. A particular low point was when the 2017 Derby winner Rapper Dragon, suffered fatal injuries under Moreira and the crowd booed the devastated jockey in the parade ring before the next race. 
Perhaps the most vociferous reception Moreira received was that same year,  after Pakistan Star famously stopped during a race when 1.2 favourite. 
What might have saved Golden Sixty and Vincent Ho from the wrath of 45,000 punters on Sunday was that he at least filled a quinella spot.
You don't often see this, even for a champion.

A beaten 1.5 favourite getting a round of a applause on way back to scale.

Still lots of love for Golden Sixty.

👏❤️ pic.twitter.com/3zxTGDDehB

— Asian Racing Report (@AsianRacingRep) December 11, 2022
The biggest betting pools by far in Hong Kong are the quinella and quinella place (duet) bets, so missing the placing all together is the biggest crime.
More than HK$1.7 billion (US$218 million) was bet on Sunday's 10-race card through the Hong Kong Jockey Club, but perhaps the warm receptions for Moreira and Golden Sixty were a sign of change: it's not all about the betting anymore.
"Maybe because they haven't been able to come to the races for so long that they have come back with more of an appreciation," said Zac Purton, the jockey that had lowered the boom on Golden Sixty and has heard some 'boos' of his own over the years. 
The crowd were given a chance to say goodbye to Moreira in the same parade ring before Sunday's races. 
"The journey has been outstanding and the memories will stay in my heart, all the good ones and there have been plenty," Moreira, with his hand on his heart, told the crowd. "Thanks to all the public for coming here for my farewell. I just would like to say thank you, I love you all very much."
The relationship between Hong Kong racegoers and its top jockeys is a complicated one; the answer to "who is your favourite jockey" for most punters would be whoever rode the last winner. Moreira's recent history makes it even more messy.