Life after Whyte: Jerry Chau is battling the downward pull
Hong Kong's former gun apprentice is working to strengthen his support base as he attempts to climb back up the premiership after breaking from his former boss.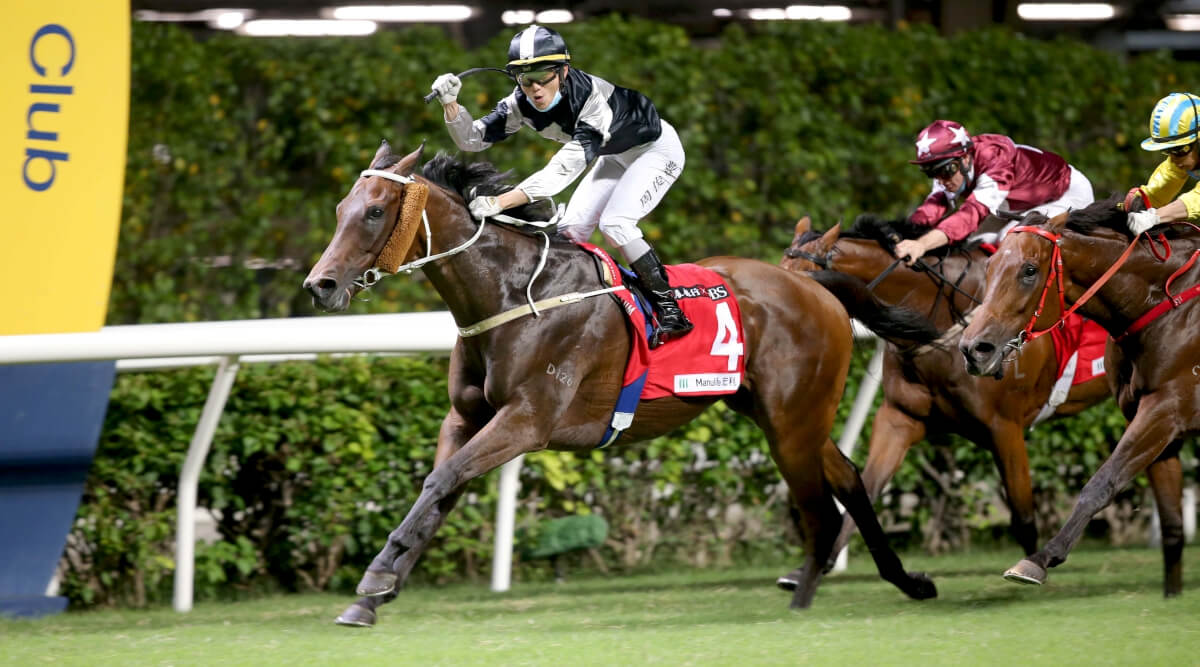 Jerry Chau graduates from his apprenticeship with his 70th Hong Kong win in October 2021. (Photo by HKJC)
Jerry Chau was in a tricky spot when the season started in September: the former wonderkid apprentice was carrying excess bodyweight, was struggling to get quality rides, and no longer had the race day backing of Douglas Whyte, his one-time mentor.
Chau and Whyte were a dream ticket: the talented, record-breaking apprentice and the living legend, Hong Kong's 13-time champion jockey turned teacher, coach and sage.
But within months of Chau graduating from his apprenticeship in October 2021, the pair had parted. From February 12 this year, Chau no longer appeared on Whyte's horses, not until July, as the season drew to a close, did he get another ride for the stable. He is yet to ride for Whyte in this campaign.
The sudden break was sparked by Chau's unhappiness at losing out on a good quality ride to a more experienced jockey.  
"I was a little bit upset but I understand now," Chau told Asian Racing Report. "I told boss I was upset about that, but afterwards, I went to him and we spoke about it and I said that I understood why he made that decision.
"So, I just asked him if I could ride for outside stables and get more connections outside and I tried to do that."