Liberty Island makes the hype look understated in Group 1 romp
Sunday Racing's superstar filly Liberty Island was expected to win the Yushun Himba (Japanese Oaks) but jockey Yuga Kawada ensured there was no doubting the filly's dominance.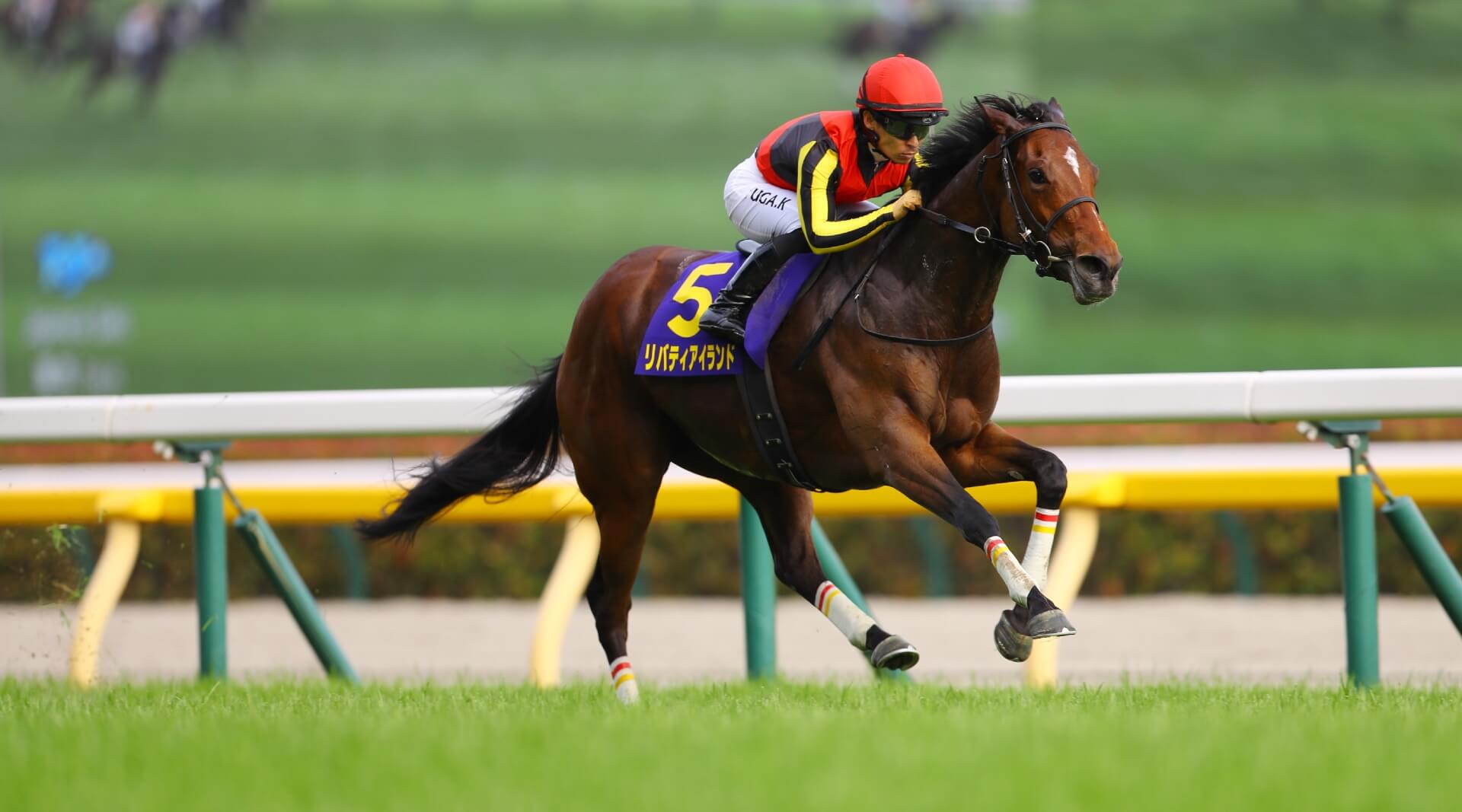 Liberty Island destroys them in the G1 Yushun Himba (Japanese Oaks). (Photo by Shuhei Okada)
The type of hype that surrounded Liberty Island is hard to exceed but somehow the new star of the Japanese turf raised the bar again with an imperious display as a long odds-on favourite in the Yushun Himba (Japanese Oaks) on Sunday. 
On debut in July last year, Liberty Island stunned with a final 600m sectional time that stands as the fastest ever recorded in the Japan Racing Association history. To be clear, not fastest ever on debut: fastest, ever. 
A shock defeat followed but Group 1 wins in the Hanshin Juvenile (Fillies) and then a commanding last-to-first display in the Oka Sho – the Japanese 1000 Guineas – first-up this year, would have had the filly start favourite for next weekend's Tokyo Yushun (Derby). 
If Liberty Island wasn't raced by Sunday Racing maybe she would have headed to a race where breeder Katsumi Yoshida and his family will have many competing interests in the form of colts bound for lucrative stud careers. Instead, she made the 1.4 odds look 'overs' when she put six lengths on an Oaks field made to look second-rate. 
Once pointed into clear air after turning into the long Tokyo straight and Liberty Island built into her big stride, it was just a matter of how long Yuga Kawada wanted to wait and it was clear he wanted to put on a show. 
"I knew we were already in a position to finish clear of the other horses once taking the lead, but I wanted her to finish off the race strongly to the wire so I kept driving her to the wire which led to a big margin," he said. 
Christophe Lemaire was aboard second favourite Harper and had found Liberty Island's back in the run but found himself left in her wake, finishing second ahead of 102-1 outsider Dura. 
Liberty Island's trainer Mitsumasa Nakauchida will now set his superstar for the Shuka Sho over 2000m at Kyoto in October and a chance to clinch the so-called 'Triple Tiara', a feat most recently completed by Daring Tact in 2020 and before that Almond Eye (2018) and Gentildonna (2012). 
Judging by Kawada's post-race comments, Liberty Island's will appreciate coming back to 2000m and would have benefitted from what was her fifth career start. "Having run the Oka Sho and being transported here to Tokyo for another big race, the filly was quite tense coming into this race, so I had to make an effort to reserve her energy and calm her down before the race," he said.
"She settled well once in the gate, allowing us to make a safe start, and we were able to race in good rhythm while I still had the task of keeping her under control up to the critical stages."
Liberty Island makes Yankee Rose the height of fashion