Lemaire puts family first with Shergar Cup part of longer European break
The Frenchman's European holiday to see family means he can compete in this weekend's Shergar Cup but it also comes with an accepted cost.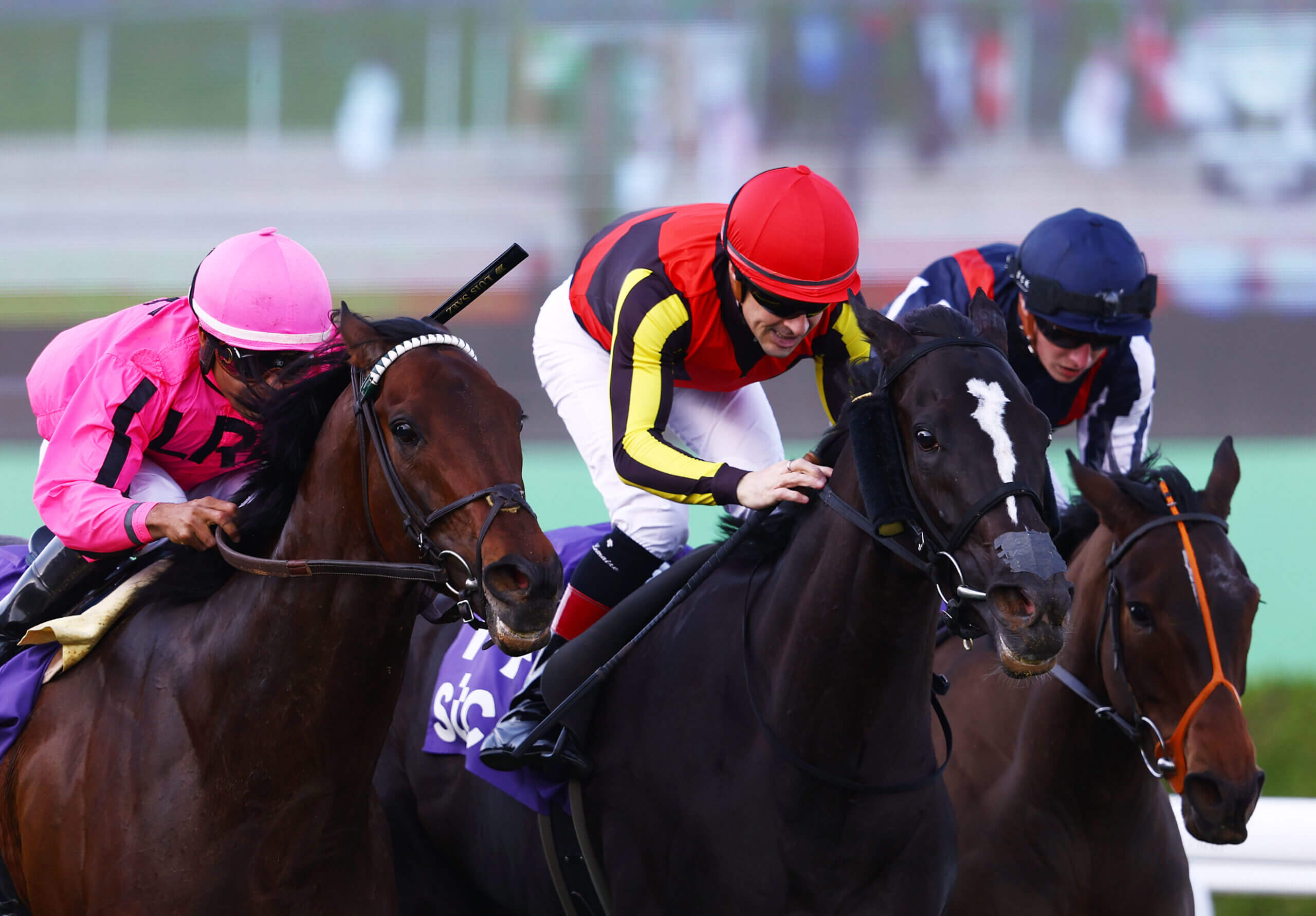 Christophe Lemaire on Songline wins the 1351 Turf Sprint during The Saudi Cup meeting in 2022. (Photo by Francois Nel/Getty Images)
Christophe Lemaire knows it is improbable he will be Japan's champion jockey for a sixth time in a row when the title is handed out at the season's end, but the French ace is fine with that, if only for this year.
Lemaire will ride at Ascot's Shergar Cup on Saturday as he takes an extended summer break in Europe. His absence from Japan has seen him drop from second in the JRA standings to fifth, 29 wins behind the pace-setting Yuga Kawada, but it is a sacrifice he is willing to make to reconnect with family he had not seen for three years due to the Covid-19 pandemic.
"I told my agent in January that if I had the opportunity to travel freely to Europe this summer, I would have a one-month break. Whatever position I had in the jockey ranking, I would go to France for one month," he told The Report.
"Before Covid, I would usually take a holiday in July to go back to France, because at that time the level of the racing in Japan is a bit less and the better horses do not start to come out again until later in August. This time, going abroad, I wanted a longer break, to visit family and get some rest to freshen my mind, which I really needed.
"I have been visiting my sisters and my parents but they are all around France in different places and I cannot spend only one day and then say bye-bye: after three years, I have to settle a little bit and spend time with them. Because of Coronavirus we missed our family, especially living abroad, it was very difficult to travel and we couldn't see them for a long time."