COMMENT | Late finishes, early starts and no days off: what gives in racing's staffing crisis?
Nighttime and twilight meetings may please the beancounters and feed the turnover machine, but the human cost of wall-to-wall racing is becoming evident.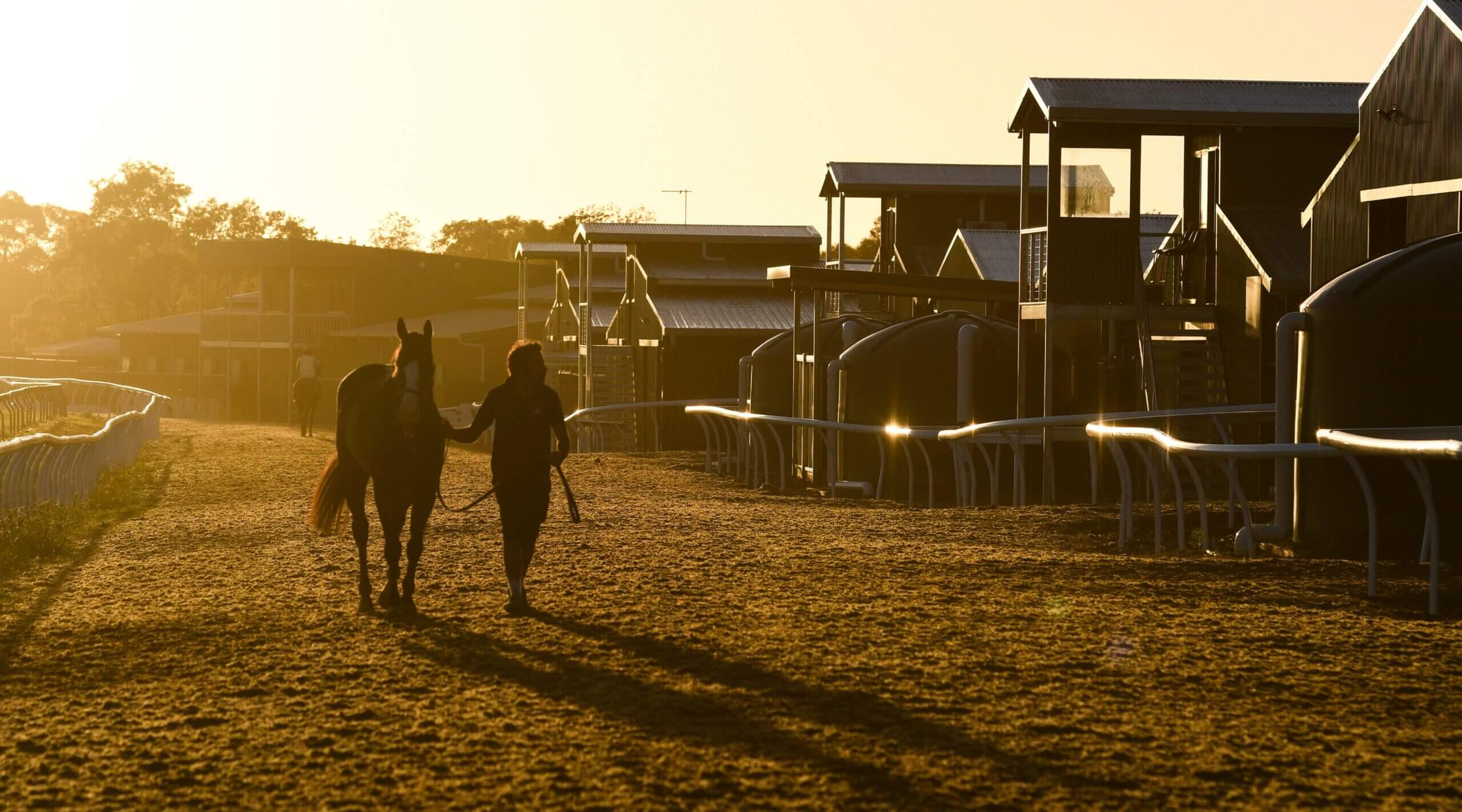 Australian racing is experiencing chronic staff shortages. (Photo by Vince Caligiuri)
When the marketers pitched Friday night racing at Canterbury Park, this isn't what they had in mind: heavy rain, a heavy eight-rated track and the lawn area empty, other than the plastic chairs tipped against the tables to stop them filling with water.
It is a night for the diehards. In the betting ring, two Mark Newnham-trained runners are vying for favoritism in Race 1 but a more intriguing bet would be "are there more racing staff here than punters?" As the TAB spruikers in the trackside studio would say, "It's $1.90 each of two."
This is not to say Friday night summer racing isn't a success – the crowds and buzz will be back when the weather is warm and clear – but it is to focus on the fact that racing stables don't have the luxury of a day off due to weather and staying in to watch on Sky. In fact some don't get a day off at all.
Many of the same trainers and staff that are here now, and expected to be here until after the last at 9.30pm, will start at 3.30am tomorrow morning.
In the race for more – wall-to-wall racing and turnover to support Australia's ever-climbing prize money – something has to give, and it has become obvious that the pinch point is the people who work with the horses.