Keiba Diary: the action's hot and getting hotter
Adrian Webber's weekly look at what's happening in Japan as Maurice hits a landmark, raiders head to Korea, Shibata extends a record, and the hot autumn action comes into view.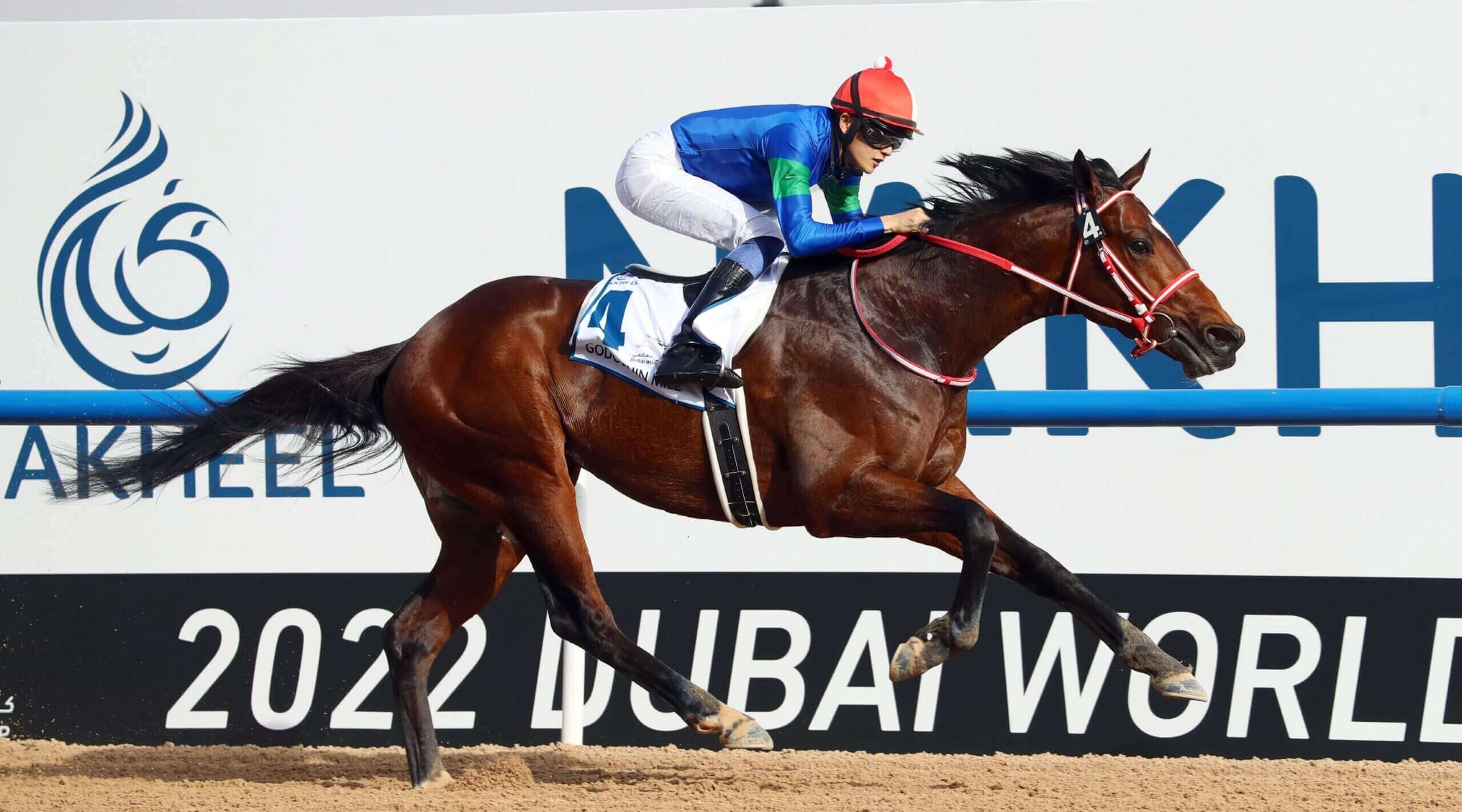 The globetrotting Bathrat Leon will contest the G3 Korea Sprint at Seoul. (Photo by Horsephotos)
The dog days of summer continue here in Japan, and even the so-called 'cooler climes' of Niigata and Sapporo have been experiencing unusually high temperatures. There is talk that next year in the baking summer months race times will be changed to avoid the hottest periods of the day, therefore leading to an earlier start and a later finish to race meetings.
The heat wasn't an issue for Nocking Point in last Sunday's G3 Niigata Kinen though, and he franked the Derby form well, having finished fifth to Tastiera in this year's Tokyo Yushun. Saliera was a slightly disappointing favourite in the race, with the four-year-old filly always a little too far back and given too much to do in what can be a fairly torrid home straight at Niigata.
— Team Iwata (@JayRAye02) September 3, 2023
In the two-year-old feature races elsewhere, Set Up led all the way to win the G3 Sapporo Nisai Stakes, and Ask One Time was produced perfectly by Mirai Iwata to land the G3 Kokura Nisai Stakes. Both young horses would seem to have a good future.
It's 300 for Maurice
The Shadai stallion's star continues to rise as he brought up his 300th JRA win recently and it's now 72 for the year in Japan as of last weekend. That gives him every chance of him breaking last year's tally of 111, which was the best domestic return so far for the Arrowfield Stud shuttler.
It's easy to forget that Maurice was purchased for a mere ¥10 million (around US$70,000) at the Hokkaido Training Sale in 2013 and went on to set things alight on the racetrack with three Group 1 wins in Japan and the same number in Hong Kong. His versatility in races between 1400 metres and 2000 metres was quite extraordinary and this can now be seen in his progeny.
Japanese challengers ready for Korea
Seoul Racecourse hosts its big international day this coming Sunday when the G3 Korea Cup and G3 Korea Sprint will be run. It's the sixth time the races have been held and Japan has a strong record in both events, winning the Korea Cup three times and the Korea Sprint twice. 
This year Japan has sent four runners over: Gloria Mundi and Crown Pride take on the Korea Cup over 1800 metres, while Remake and Bathrat Leon will do battle in the Korea Sprint over 1200 metres. The horses completed their quarantine at the Ritto Training Centre before departing from Kansai International Airport on September 2. Jockeys Ryusei Sakai and Yuga Kawada will represent Japan at the meeting, and it looks like more success could be coming Japan's way.
Experience counts for everything
Yoshitomi Shibata was featured in our chief journalist David Morgan's newsletter a month or so ago, and followers of the oldest current JRA rider were handsomely rewarded after he won on 132-1 shot Lovely Queen in the main race at Niigata on Saturday. 
Shibata explained away the horse's past two disappointing results by saying: "She felt good on the way to post today and ran much better than in her previous two starts." 
At 57 years of age, the man might just be a little coy about things, but he certainly knows a thing or two about riding racehorses.