Keiba Diary: Ready for the Japan Cup fanfare
Public transportation etiquette, the field for Sunday's Japan Cup and the chances of the four European raiders all feature in this week's Keiba Diary.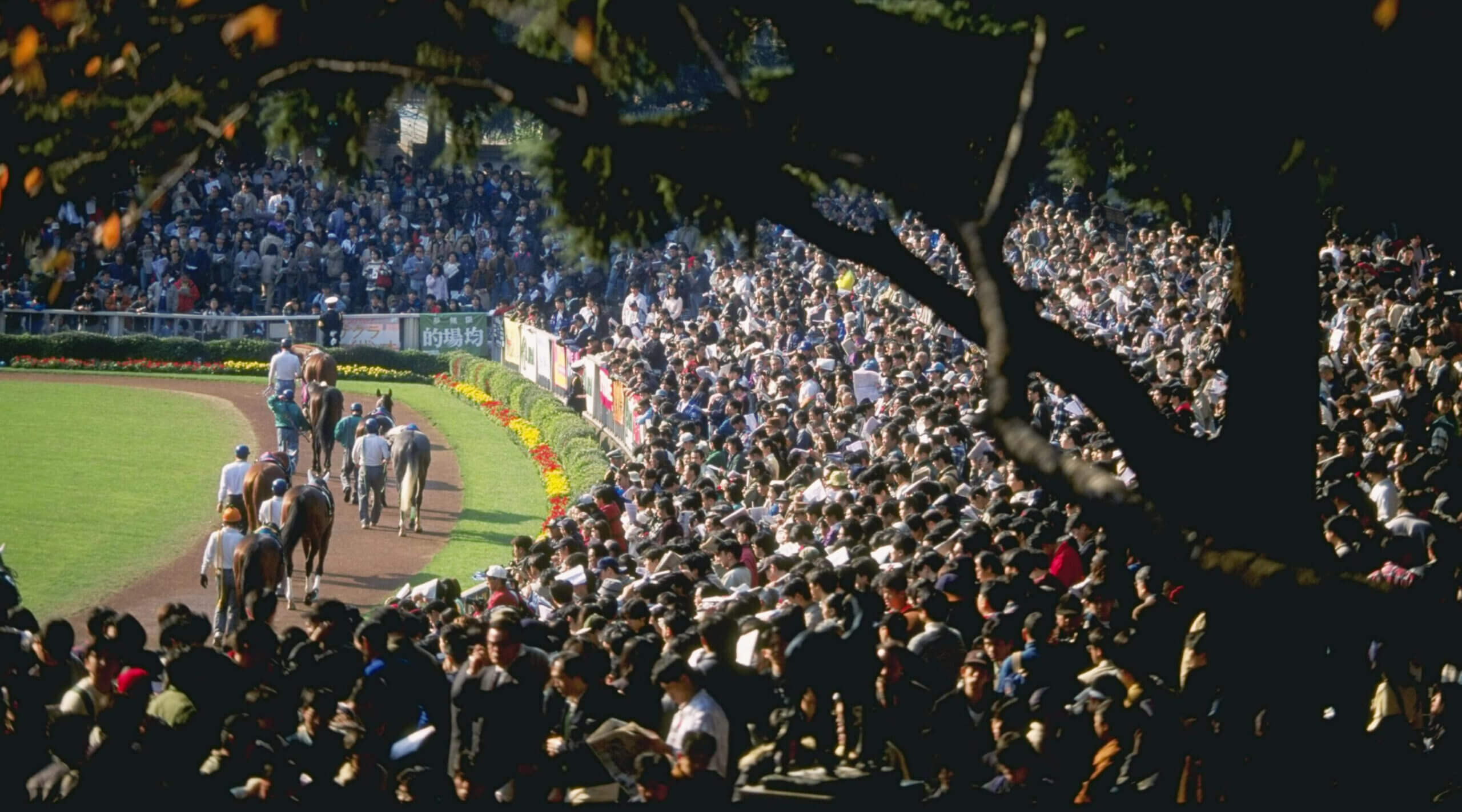 A heaving Japan Cup parade ring. (Photo by Anton Want via Getty Images)
It might not look like it to anyone from outside of Japan visiting this week but like any major city's transport system, there are unwritten rules of etiquette to riding Tokyo's bustling rail networks. 
The notoriously crowded carriages nowadays are rammed with passengers looking fixedly at screens, many occupied in handheld games; the absorption is absolute from the near-silent travellers. Until, that is, the sound of the 'keiba fanfare' trumpets from someone's device and all heads swivel accusingly at the racing fan who broke the unwritten code. 
The real pre-race fanfare will be just before 3.40pm local time on Sunday and it will break the fixed concentration of race fans – many of whom will have travelled by train to the racecourse station – all absorbed in the pre-race tension of this year's Japan Cup. 
But there will be no accusing looks in the grandstands at Fuchu, only excitement, wide-eyed admiration and expectation for what Japan's great international-focused contest will serve up. 
Euros mean business
While the withdrawal of Ireland's Broome is a disappointment, a field featuring four highly-tried Europeans will take on an intriguing cohort of local contenders in this year's race. With the international stables being opened at Tokyo Racecourse this year, it makes it a lot more attractive for overseas contenders to take on the race and this year's incomers seem to be a stronger bunch than we've had in recent years. 
There will be three French-trained and one German-trained runner in this year's lineup. And even locally-based Frenchman Christophe Lemaire is switching allegiance to ride France's Onesto now that Equinox, as we expected, will delay his re-appearance until the G1 Arima Kinen at Christmas time. 
German trainer Peter Schiergen calls the Japan Cup 'a dream' and his lightly-raced runner Tunnes is bidding to give Germany just a second win in the race after Lando's win back in 1995, a year which saw the record attendance for the Japan Cup set at just over 187,000 racegoers. With restrictions still in place, this year's maximum number is set to be around 58,000.
Jockeys shuffle
While Lemaire has opted for an overseas raider, British rider Ryan Moore will side with the fascinating Japanese runner Vela Azul, an improving five-year-old who has had just five starts in turf races and is coming off a very good win in the G2 Kyoto Daishoten in October. Trainer Kunihiko Watanabe is upbeat about the horse. 
"He has a nice big stride and looks to be well-suited by the long Tokyo home straight," says the trainer.
Broome's absence means that four-time Japan Cup-winning jockey, the evergreen Yutaka Take, now rides Heart's Histoire for trainer Sakae Kunieda, and while the six-year-old horse is no Almond Eye, the combination of trainer and jockey looks worthy of note. "It's great to have Take up," Kunieda commented.
Strictly on the form book, the thing that often gets shredded to pieces, Shahryar and Danon Beluga look to have the best chances to give Japan its 28th win in the race. Shahryar went pretty close last year and with no out and out champion among the field, it could be the 2021 Derby winner's turn to be in the spotlight once more. 
Danon Beluga will be ridden by Yuga Kawada, this year's leading jockey in Japan with 134 winners and a 27% win strike rate, and the colt that finished fourth in the Derby is the one flying the flag for the domestic three-year-old generation. What's more, Kawada has never won the Japan Cup.