Keiba Diary: Lemaire's big six, February attractions and the circle of life
Adrian Webber on the week in Japanese racing and what to look forward to in the month ahead, including a North American raider and the return of a fan favourite.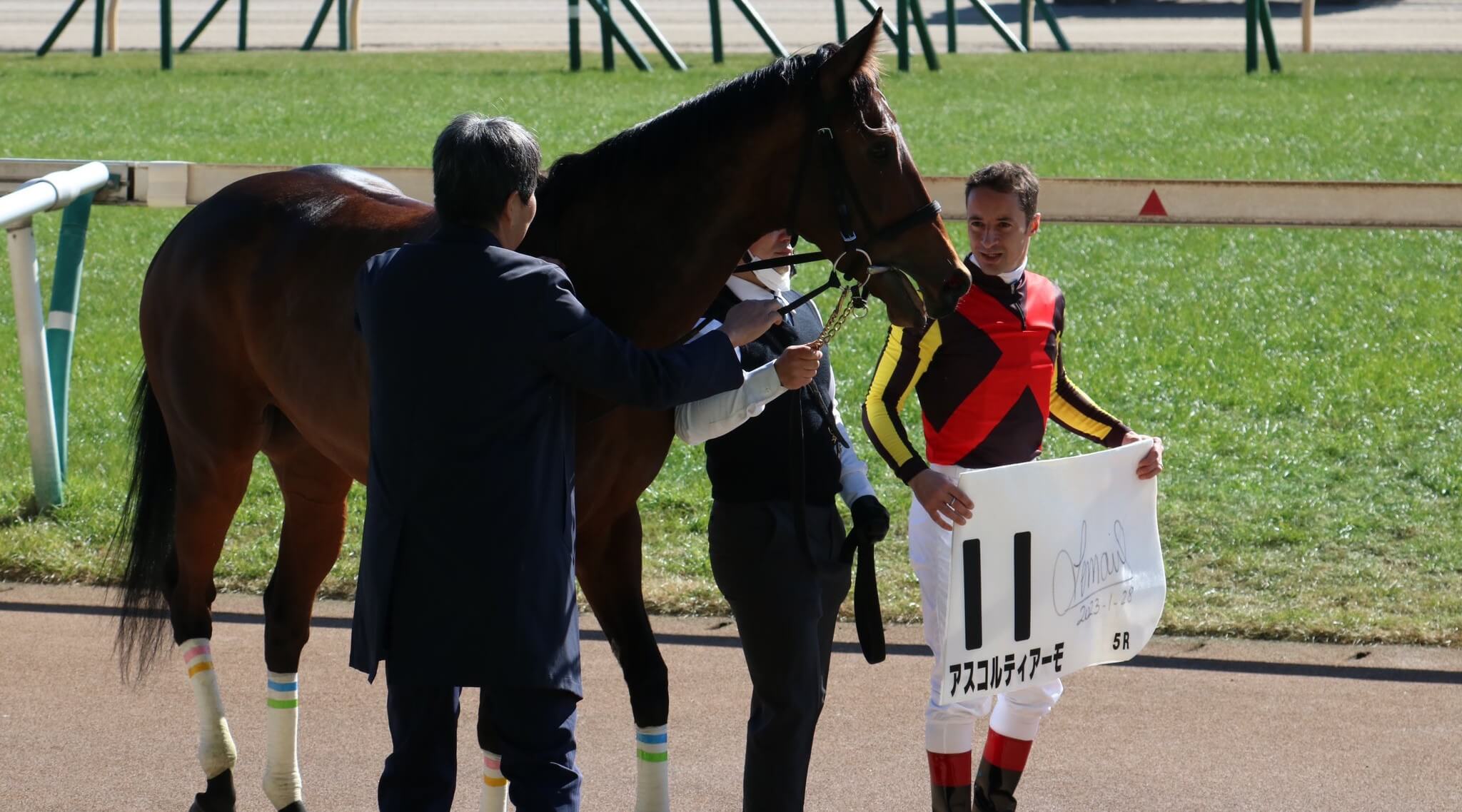 Christophe Lemaire is victorious on Ascoltiamo, one of six winners at Tokyo on Saturday. (Photo by @kabosu7222)
Christophe Lemaire seemed to awaken from a winter slumber with his stunning six-timer at Tokyo on Saturday that rocketed him up to tenth in the standings, but he was not the only rider to kick start their year with a haul: Ryusei Sakai rode five winners over the weekend's two days, and down south at Kokura, relative newcomer Atsuya Nishimura also booted home five winners.
It might seem mad to be talking about the jockey premiership at the end of January, but there is a bit of fascination already in the standings after Yuga Kawada earned a first title last year, ending a five-season sequence of championships for Lemaire. 
The Frenchman had made a slow start to the year while Kawada kicked on to 16 wins, but Lemaire is finding his feet and no doubt rhythm will follow. Yet while the two champions are well-placed to make a battle of the 12-month champion jockey race, it might not be just a two-way fight this year: Takeshi Yokoyama's profile has risen in recent seasons and he is currently the rider on top, with 17 wins; another past champion Keita Tosaki will be thereabouts as usual and perhaps Sakai might mix things up a bit, too.   
Meanwhile, a blank weekend for Yutaka Take means that Japan's greatest jockey remains one short of rounding up to 4,400 JRA winners, but surely that'll come sooner rather than later.
Popping the question
Dirt track runner Lemon Pop continued his progression to win his first graded race last Sunday in the G3 Negishi Stakes, turning the tables on Gilded Mirror who had stopped his winning sequence at four the time before. The win earned the five-year-old entire a crack at the G1 February Stakes on the 19th of the month. 
When asked if the Godolphin five-year-old could see out the extra furlong in the upcoming Group 1, jockey Tosaki thought it was 'giri giri' (touch and go) but added that the horse has plenty of power and speed in his favour.