Keiba Diary: keeping cool through summer boilovers
Adrian Webber chimes in with his weekly take on the JRA scene, with autumn plans for some big names, a new role for Clincher, and an anniversary at Chukyo.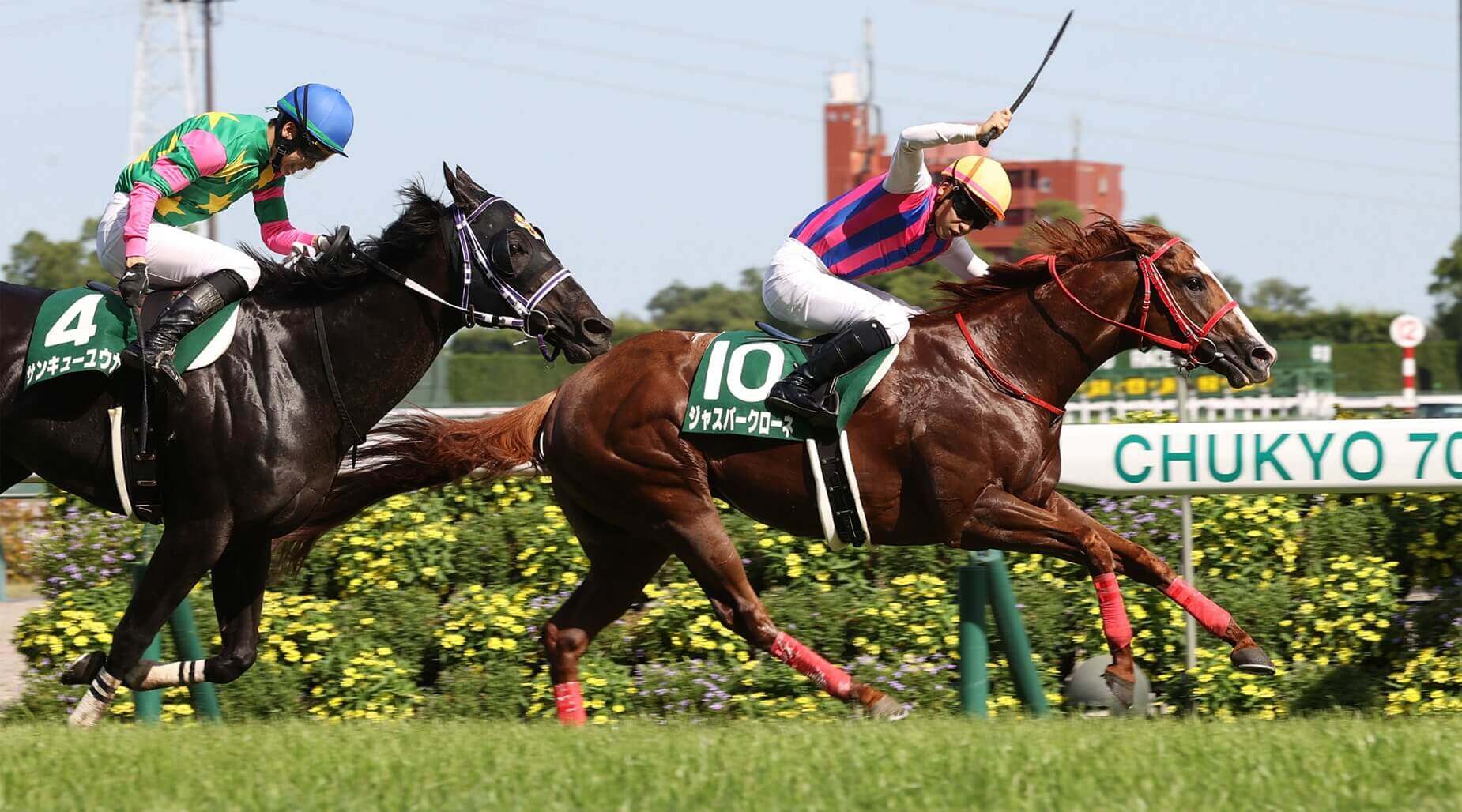 Jasper Krone and Taisei Danno upset the fancied runners to lead all the way in the G3 CBC Sho at Chukyo. (Photo by JRA)
As the days become hotter and hotter in Japan this summer, the sound of wind chimes or 'furin' can be heard in many places including shopping streets, temple grounds and people's homes. The small dome-like objects are usually made from glass and have a strip of colourful paper attached to the clapper, so that when the breeze blows a relaxing chime is emitted from the bell and it tends to make people slow down and think a little more. The sound is said to have a cooling and refreshing effect and it used to be all there was before the advent of fans and air-conditioners. Temples also used them as a way of keeping evil spirits away.
It is with the latter in mind that punters enter the summer season with some trepidation, a time when results tend to throw up a few more surprises than usual, as could be seen last weekend when a couple of heavy favourites got rolled in the big races.
Jasper Krone was able to run away with the G3 CBC Sho at Chukyo on Sunday, with Mad Cool unable to get in a finish of any kind. The race also saw Manami Nagashima have her first graded stakes ride on Abierto, but the horse couldn't get a forward enough position to ever be a threat and finished last of the twelve runners.
At Fukushima, the short home straight could possibly have cost Lebensstil and his jockey Keita Tosaki the race, as they flew home late but couldn't catch the eventual winner Elton Barows in the G3 Radio Nikkei Sho.