Keiba Diary: Japan's stars are all set for Dubai and the Takamatsunomiya Kinen
This week we have crash helmets and flying taxis as Adrian Webber rounds up what's been happening in Japan and looks ahead to the JRA's first Group 1 of the year.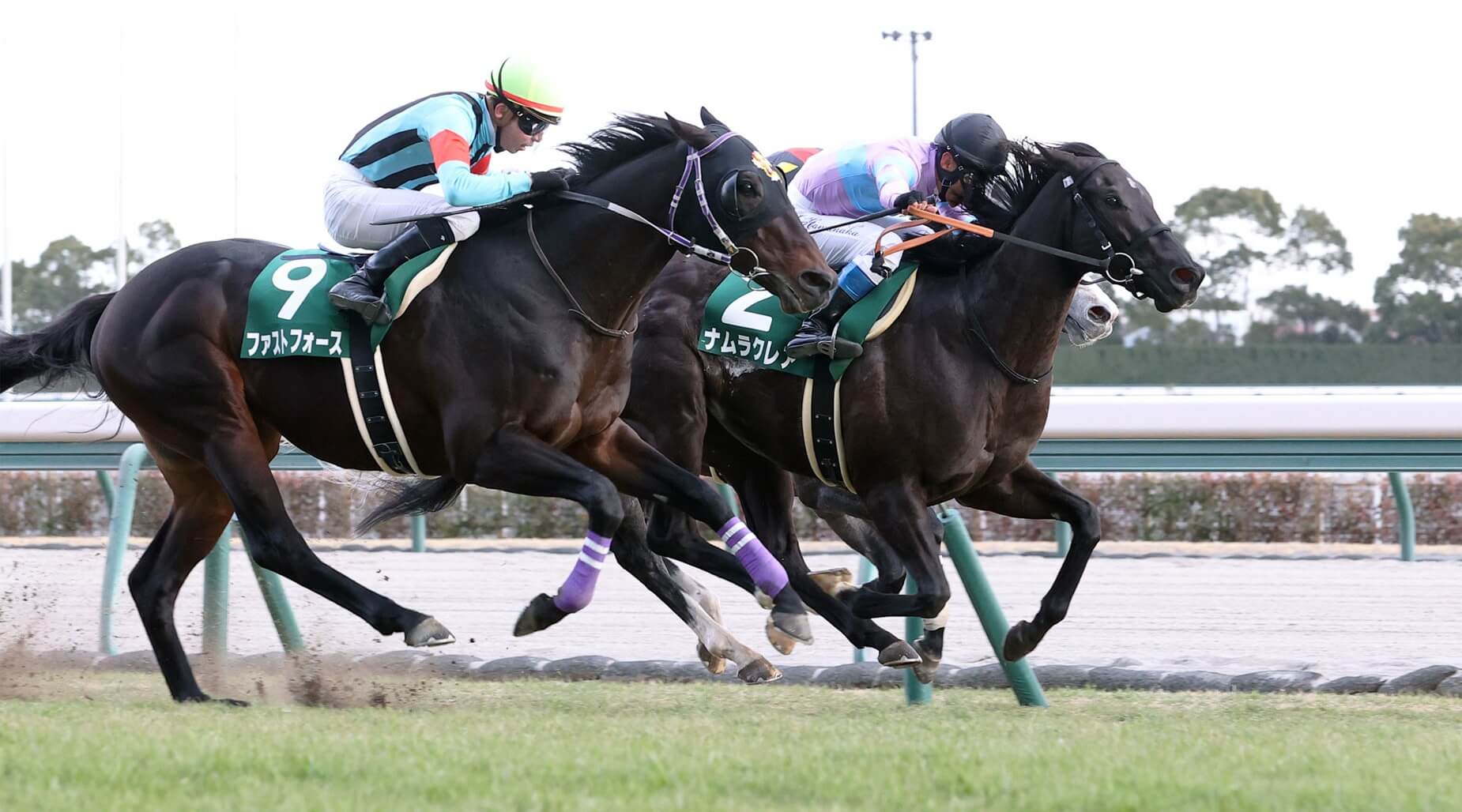 Namura Clair is already a winner over the Tatakamatsunomiya Kinen's 1200 metre Chukyo course. (Photo by JRA)
It's a case of masks off, helmets on as a new 'rule' in Japan obliging cyclists to wear helmets from April comes into effect. Second-year apprentice Taiga Tsunoda was recently made the one-day chief of police at the Naniwa Police Station in west Japan, where he stressed the importance of safety when it comes to protecting the head. But last week also saw the testing of piloted flying taxis ahead of Expo 2025, and that seems like another reason to be wearing crash helmets.
Flying taxis might seem like a wild ride but on Sunday we have the helter-skelter six furlong dash of the G1 Takamatsunomiya Kinen, where a number of Japan's top sprinters clash for the honours in this year's first top-level sprint. Pixie Knight makes his long-awaited comeback in what will be a tough field.
Also in the mix are the mercurial Meikei Yell (don't shout she might get upset), the classy Namura Clair and Vento Voce, and Grenadier Guards will be tried over the trip for just the third time. It could well be a full field of 18 runners, so it's anybody's guess, but perhaps Namura Clair's one run, one win profile at Chukyo, as well as the 2kg filly's allowance, puts her in with a good enough chance.
Asking for More
The other big race this week is Saturday's G2 Nikkei Sho at Nakayama, when last year's G1 Kikuka Sho winner Ask Victor More steps out for his first run of the year. Trainer Yasuhito Tamura visited him at the farm a while ago and noted how the horse looked much bigger.
"He's certainly developed a lot and is probably about 20 kilograms heavier. He looks well in his coat and is more mature now," the trainer said. 
It all bodes well for Ask Victor More who defeated last Sunday's G2 Hanshin Daishoten winner Justin Palace impressively the last time he ran. Titleholder, the standout older horse last spring, also lines up in this Saturday's race and will be looking to bounce back with a big run too after fading out in the wet ground Prix de l'Arc de Triomphe, then failing to fire in the Arima Kinen.