Keiba Diary: Japanese contingent sets sights on Saudi Arabia
Christophe Lemaire's new record, some Joao Moreira magic and a concerted Saudi Cup meeting raid all feature in Adrian Webber's run-down of JRA news from home and abroad.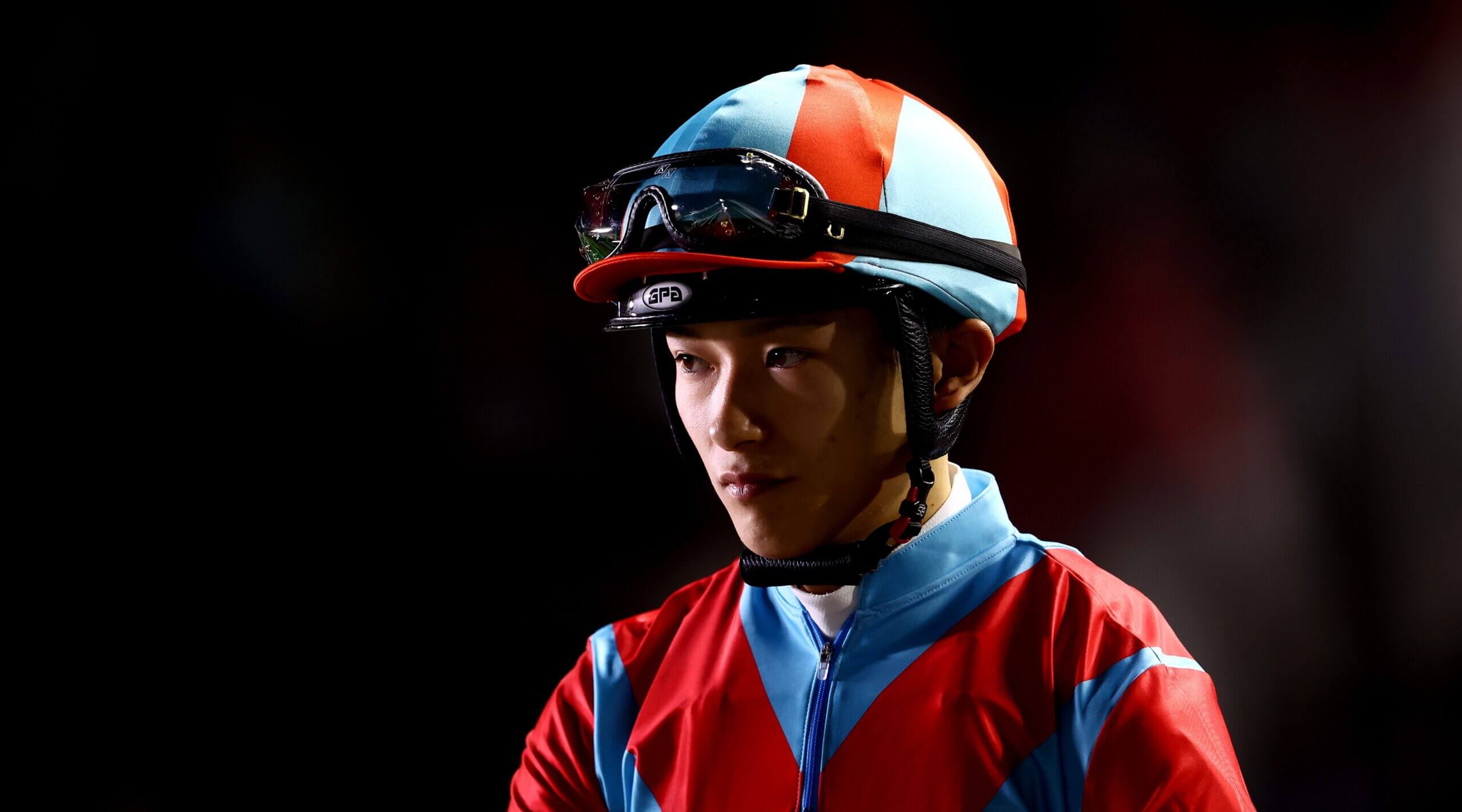 Jockey Ryusei Sakai at last year's Saudi Cup meeting. (Photo by Francois Nel/Getty Images)
Tokyo is a busy place these days, and with long-standing mask rules scheduled to dramatically ease on March 13, there's a hustle and bustle about everything; from trying to get seats on trains and planes to purchasing a box of pork cutlet sandwiches. 
The same urgency was seen from racegoers last Sunday when they were allowed back into Tokyo Racecourse in large numbers. Altogether the punting fraternity on the day numbered 46,121, the largest crowd on this Group 1 day since 2020.
Christophe Lemaire's speedy rise to the top of the jockeys' table has been achieved through his 24 winners over the four weeks of the first meeting of the year at Tokyo, setting a new record in the process. Seemingly unaware of the feat, he shrugged it all off with a modest 'I'm in good form' comment.
Magic of Moreira
Another man who struck form on a visit to Japan last weekend was Joao Moreira, showing a glimpse once more of what might have been had he ever undertaken the job full-time in Japan. 
Moreira had three winners over the two days, but he was ninth in the G1 February Stakes on Shirl's Speight. Of the horse's efforts, Moreira said, "Against the strong Japanese runners, it was tough, and despite his experience in North America, the deep sand surface this time didn't help him. He ran well, but couldn't really produce his best."
Sights on Saudi Arabia
Joao Moreira keeps up his Japanese connection for a while yet, as he now heads to Saudi Arabia to ride Café Pharoah in the G1 Saudi Cup. 
The Noriyuki Hori-trained six-year-old gave up a chance of making it a hat trick of wins in Japan's G1 February Stakes that went to Lemon Pop last Sunday. In his first trip abroad, Café Pharoah will be taking on a few more of Japan's stars in the big race in the Middle East this week.
Jun Light Bolt looks like another strong Japanese contender in the race. Last year's G1 Champions Cup winner has seemingly gone from strength to strength, and with Ryan Moore booked to ride, the new dirt star from the stable of Yasuo Tomomichi must have a great chance.