Keiba Diary: gift-wrapped Equinox
Adrian Webber sees the Takarazuka Kinen as a perfect summer gift, Lemaire and leading sire Lord Kanaloa maintain their hot form, and Imamura returns with a win.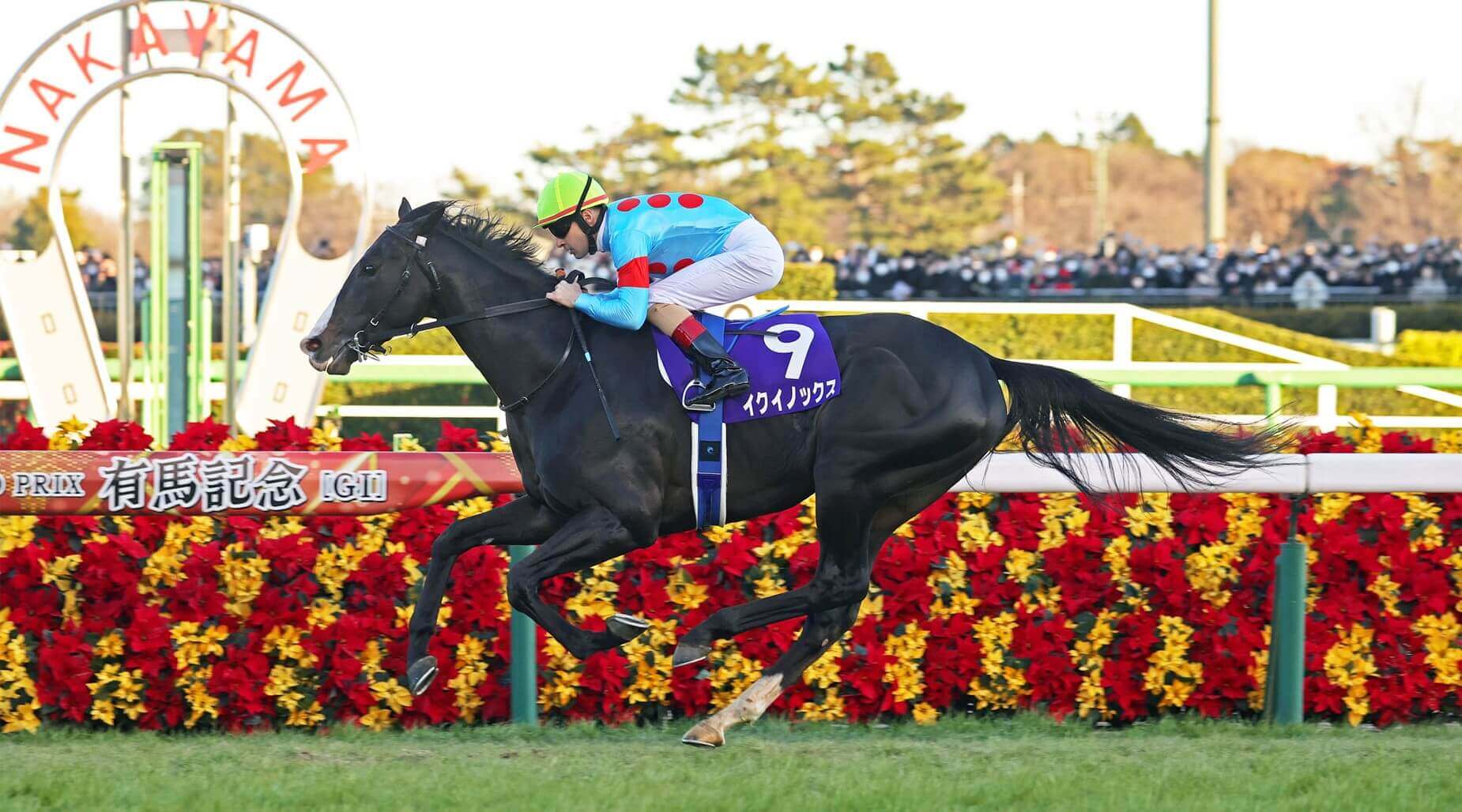 Equinox wins the G1 Arima Kinen. (Photo by JRA)
It's that in Japan when 'ochugen' (summer gifts) will soon promptly be dispatched to people whose services have been appreciated so far this year for whatever reason gets them on the gift list. 
It might be a relative or a business client who receives them, and the exquisitely wrapped items such as jellies or fruit juices – things which have a cooling effect in these hotter days of early summer – are sent off all over the nation. They are not to be confused with 'omiyage' (souvenirs), things bought on a visit to another place which are constantly being exchanged until one party tires of returning the favour.
It's to be wondered this coming Sunday just how much of a gift-wrapped victory will come Equinox's way in the G1 Takarazuka Kinen at Hanshin. Of course, the wish is very much the father to the thought, but it is difficult to see the world's highest-rated racehorse not receiving another top-level prize to go into the trophy cabinet. Perhaps some doubt could be cast on him handling the track's tight 2200 metres, which he'll be seeing for the first time, or the weather if it comes up wet, but surely to a horse of his class neither of these things will be his undoing. 
Which of the other horses might try to rough him up the most? Will it be the impressive G1 Tenno Sho Spring winner Justin Palace, or the tough mare Geraldina, to be ridden by four-time winner of the race Yutaka Take?