Keiba Diary: Deep Bond's hat-trick bid and goodbye Heart's Cry
As Yuga Kawada and Christophe Lemaire continue their early season tussle in the jockey standings, JRA broadcaster Adrian Webber flags up the weekend's Hanshin Daishoten fixture and looks at the comings and goings on the JRA scene.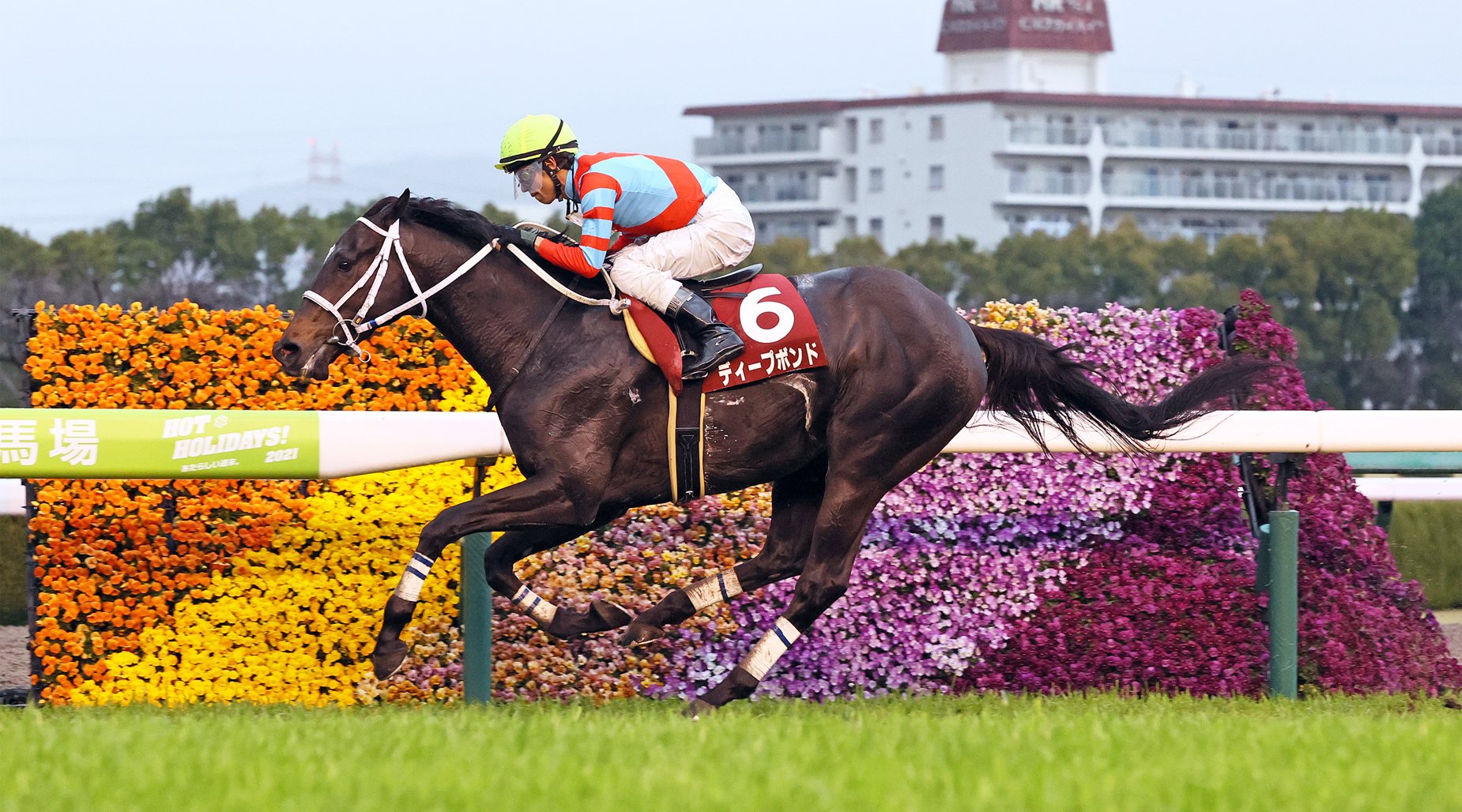 Deep Bond is chasing a third straight win in the Hanshin Daishoten. (Photo by JRA)
There's already a fascinating ding-dong battle at the top of the JRA jockeys' table, with Yuga Kawada riding six winners last weekend to Christophe Lemaire's five, giving the upper hand for now to Kawada with 35 wins to Lemaire's 34. It's very early days, of course, but the way things are going, this could turn out to be the most absorbing title race in years.
Seina Imamura continued her good run of form with three winners, giving her 14 so far this year and 65 in her career to date. But while Imamura has made rapid progress in her career, some things take a little more time, as has been the case for Yuta Onodera, who finally rode his first graded race win last Saturday in his 15th year of riding. Even then it wasn't expected as Gemini King won the J-G2 Hanshin Spring Jump at odds of 90/1. "It's been a long hard road but I'm pleased I've finally done it," exclaimed Onodera.
Last weekend also saw Prognosis win the G2 Kinko Sho which helped propel the JRA's 2021 champion trainer Mitsumasa Nakauchida to the top spot in the trainers' table with 13 wins for the year. And, looking back at the 1,000 Guineas trial races on Sunday (won by Tosen Laurier and Sing That Song) Nakauchida must still be feeling pretty optimistic about his star three-year-old filly Liberty Island, as on the latest evidence it looks as if she has nothing to fear when it comes to the year's first Classic.
The name's Bond
This coming weekend sees Deep Bond attempt to win the G2 Hanshin Daishoten for the third consecutive year and he'll prove to be a very special agent indeed if he can pull it off. 
The six-year-old now has younger foes to deal with, namely Justin Palace and the eye-catching chestnut Boldog Hos. Trainer Hiroshi Miyamoto describes Boldog Hos as 'no ordinary horse', as could be seen when he finished second to Equinox in last year's G1 Arima Kinen, and the four-year-old will now be ridden by Yuga Kawada with Yuichi Fukunaga just retired.