JRA Blackbook: Volcano coasts home under own steam at Tokyo
Rulership colt Volcano jumped well and was never headed as he cruised to victory in a 2YO Newcomer at Tokyo on Saturday, while a daughter of Lord Kanaloa benefited from some extra condition to win smartly on the same card.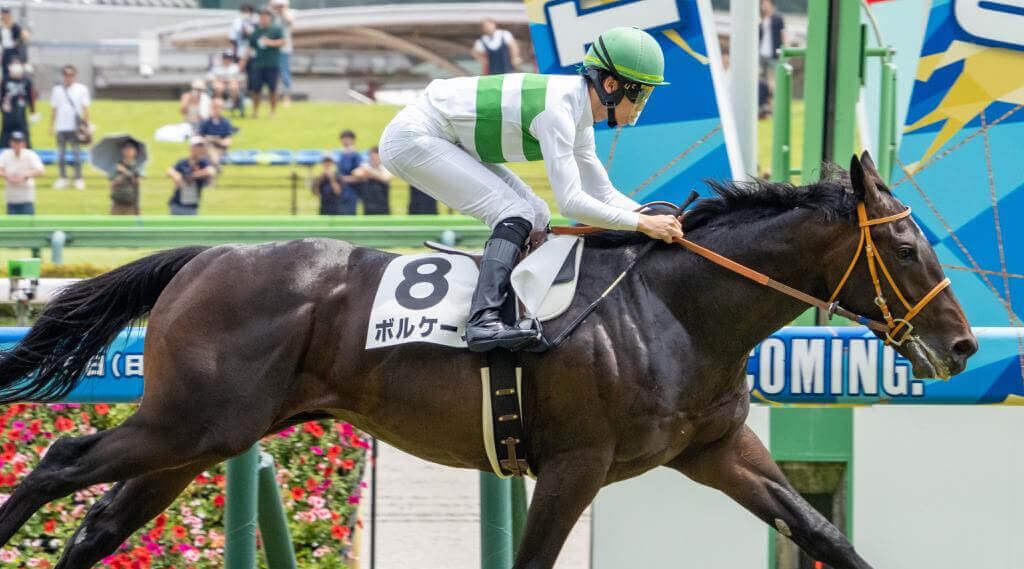 Rulership colt Volcano made a big impression on debut. (Photo by @_Storm_Vanguard)
Volcano (R5 Tokyo, 2YO Newcomer, 1600m, 18 June)
Trainer Noriyuki Hori is striking at 20 per cent at Tokyo this season and continued his recent run of good results on the big track by claiming yet another 2YO Newcomer on Saturday.
A week after having unveiled the highly professional debut winner Gonbade Qabus, Hori struck once more at Tokyo when his colt Volcano showed his rivals a clean pair of heels in the 1600m contest.
Fancied by punters at 2.2, the son of Rulership and the G2-placed Falbrav mare Speed Ripper began brilliantly from a middle draw before relaxing in the lead for jockey Kohei Matsuyama,
His horse travelling well within himself in front as the field rounded for home, Matsumaya did not feel it necessary to reach for the whip as the duo reeled off a final three furlongs of 34.3s to record a comfortable one-and-a-half-length victory.
The winning rider revealed that the front-running tactics weren't necessarily deliberate, but rather a product of the colt's natural early speed.
"I did not chase the lead after jumping well from the gate but he jumped well and was fast enough to take the lead," Matsuyama said after the race, before forecasting that more success at the mile could be in store for the son of Rulership. 
"He is a serious horse and this distance is suitable for him. I think he is going to be a good horse."
Eternal Time (R10 Tokyo, Tamagawa Stakes, Class 3 Win, 1400m, 18 Jun)
Four-year-old Eternal Time finished a career-worst fifth last start, but did the scales tell the tale?
Tadashige Nakagawa's mare had lost 14 kilograms in between runs ahead of that failure but, having gained 8kg ahead of Saturday's assignment, was able to bounce back strongly with a commanding win at Tokyo on Saturday.