JRA Blackbook: Nori Newcomer lays autumn foundation
Noriyuki Hori unveiled yet another impressive two-year-old Newcomer in the form of Bricks And Mortar sired Gonbade Qabus, while a Maurice mare continued her rich run of form at Hakodate.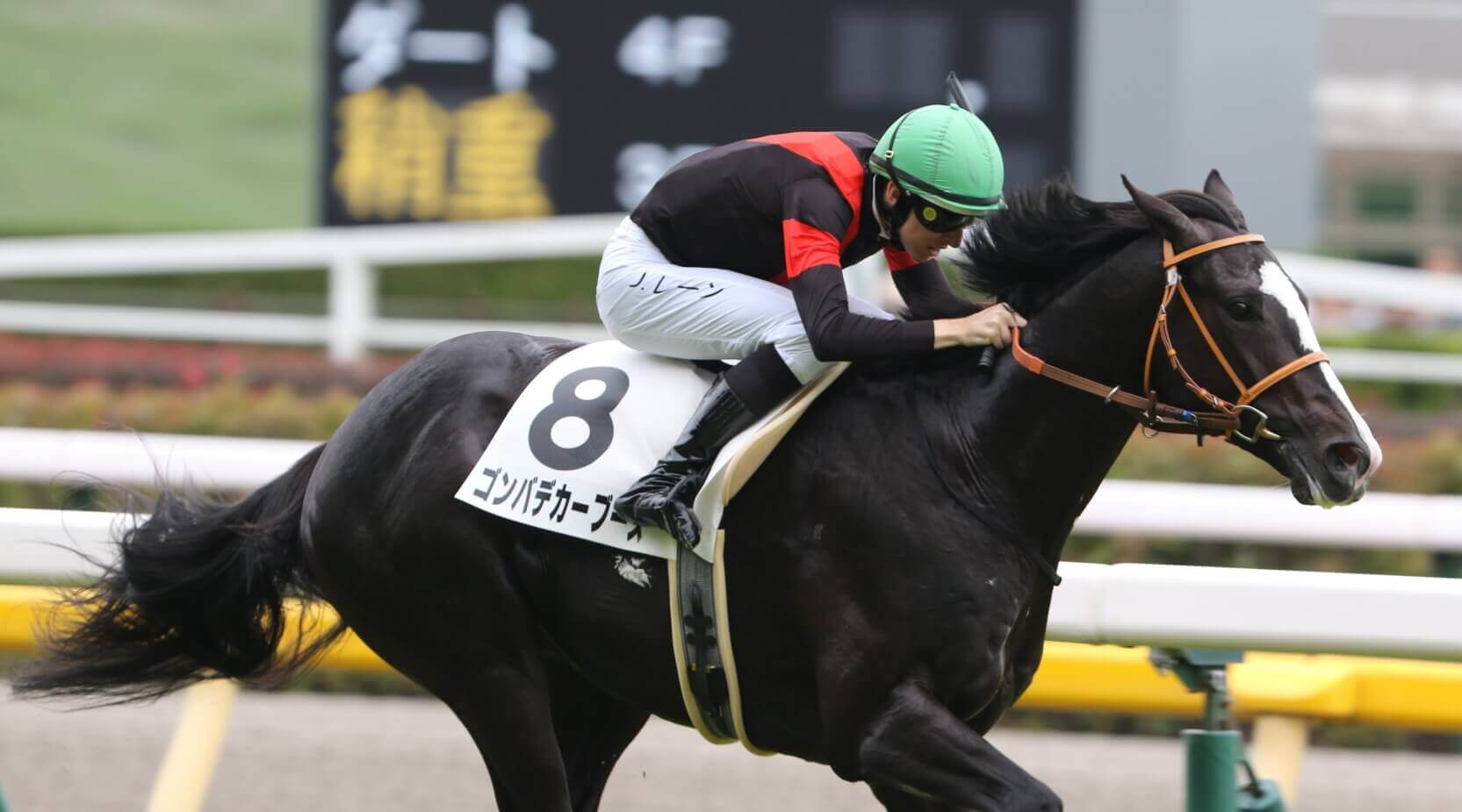 Gonbade Qabus wins on debut at Tokyo. (Photo by daiwa_major_14)
Gonbade Qabus (R5 Tokyo, Newcomers, 2-year-old, 1600m, 10 June)
The Noriyuki Hori polish was on full display at Tokyo on Saturday as the master trainer's two-year-old Gonbade Qabus belied his inexperience to deliver a thoroughly professional performance in claiming a 1600 metre Newcomer in fine style.
"He is so relaxed that you would not believe he was a Newcomer," was the post-race observation of winning jockey Damian Lane, who concluded his highly successful Japanese stint with another five winners across the weekend. 
A son of freshman American stallion Bricks And Mortar out of the Deep Impact mare Affilato, Gonbade Qabus was not the only Hori-trained first-starter to impress, with high-priced yearling colt Danon Ayers Rock also earning his place in the Tokyo winner's circle a day later. 
Gonbade Qabus jumped smartly for Lane from a middle draw before crossing to take up the running, the two-year-old 'switching off' almost instantly as Lane hit cruise control during the middle stages of the race. Travelling beautifully within himself approaching the home turn, Gonbade Qabus accelerated nicely when asked to score by just shy of two lengths, so putting himself into the picture for some Group assignments in the autumn. 
"We jumped well and his racing rhythm was good. We controlled the pace and if he grows well, he will be a good horse," said Lane.
Morino Dream(R11 Hakodate, Nikkan Sports Hai, Class 2 Win, 1200m, 10 Jun)
A switch to shorter trips has recently paid dividends for Maurice mare Morino Dream, after the four-year-old made it three wins from her past four starts when finishing strongly over the Hakodate 1200m.
Unable to break through in her first five starts all at a mile or beyond, Morino Dream has eventually found her stride over the sprint distances.