JRA Blackbook: Hadar one to Admire following G2 Mainichi Okan
Admire Hadar may have missed a place in the G2 Mainichi Okan at Tokyo but the five-year-old's powerful finish alongside some serious Group 1 performers bodes well for the future.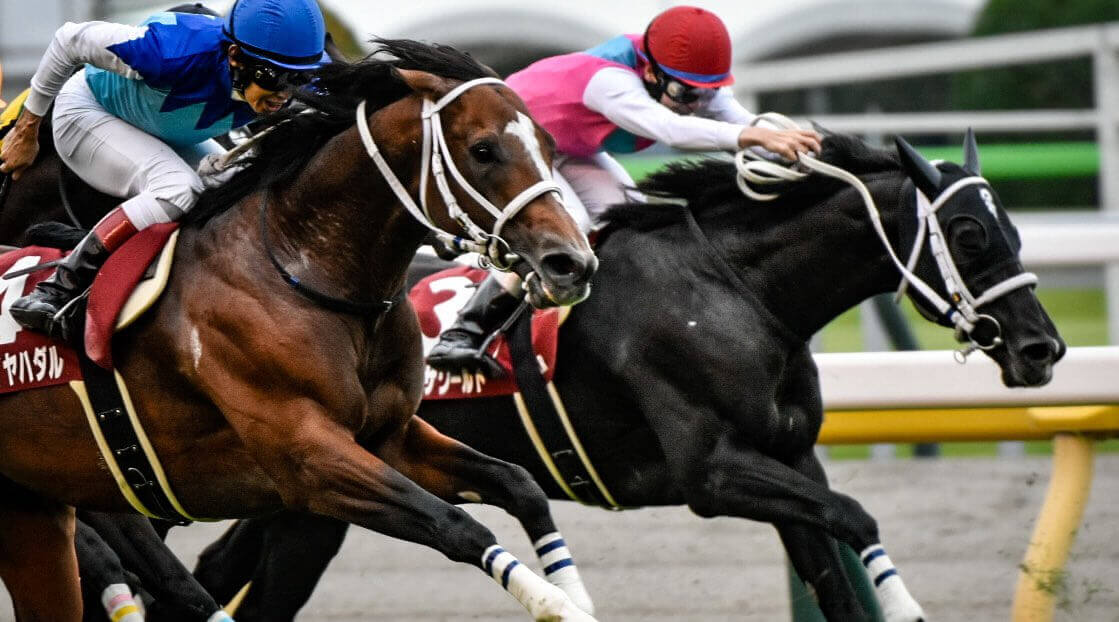 Admire Hadar (left) charged home from the back of the field. (Photo by @minamo_thr)
Admire Hadar 4th of 12 (R11 Tokyo, G2 Mainichi Okan, 1800m, 8 Oct)
The first four across the line in Sunday's G2 Mainichi Okan were officially separated by a nose, a nose and a head, but it was the horse that missed out on a placing that caught the eye in the Tokyo feature.
While established Group 1 stars in race favourite Songline (2.0) and Schnell Meister (2.9) also impressed in rattling home to just miss upset winner Elton Barrows (17.5), the run of fourth-placed Admire Hadar was equally meritorious.
A five-year-old son of Lord Kanaloa, Admire Hadar has not won since taking out the Listed Wakaba Stakes at Hanshin in March of 2021, the race he contested before finishing fourth behind 2021 Horse of the Year Efforia in the G1 Satsuki Sho.
Ryuji Okubo's charge has rarely been out of the placings since however, including third-placed finishes in the G2 Nakayama Kinen (1800m) and G3 Naruo Kinen (2000m). 
Settling in second-last in the G2 Mainichi Okan for jockey Hironobu Tanabe, Admire Hadar was hooked to the outside and unleashed up the Tokyo straight, finishing off his final 600 metres in a slick 33.1s. 
"It is disappointing that he got fourth in this exciting race," said Tanabe. "However, he showed his ability."