JRA Blackbook: Eclair finishes like 'flash of lightning' at Nakayama
'Sodashi relative' Rouge Eclair motored home to score narrowly at Nakayama, while a high-priced colt made an ominous debut appearance at Hanshin.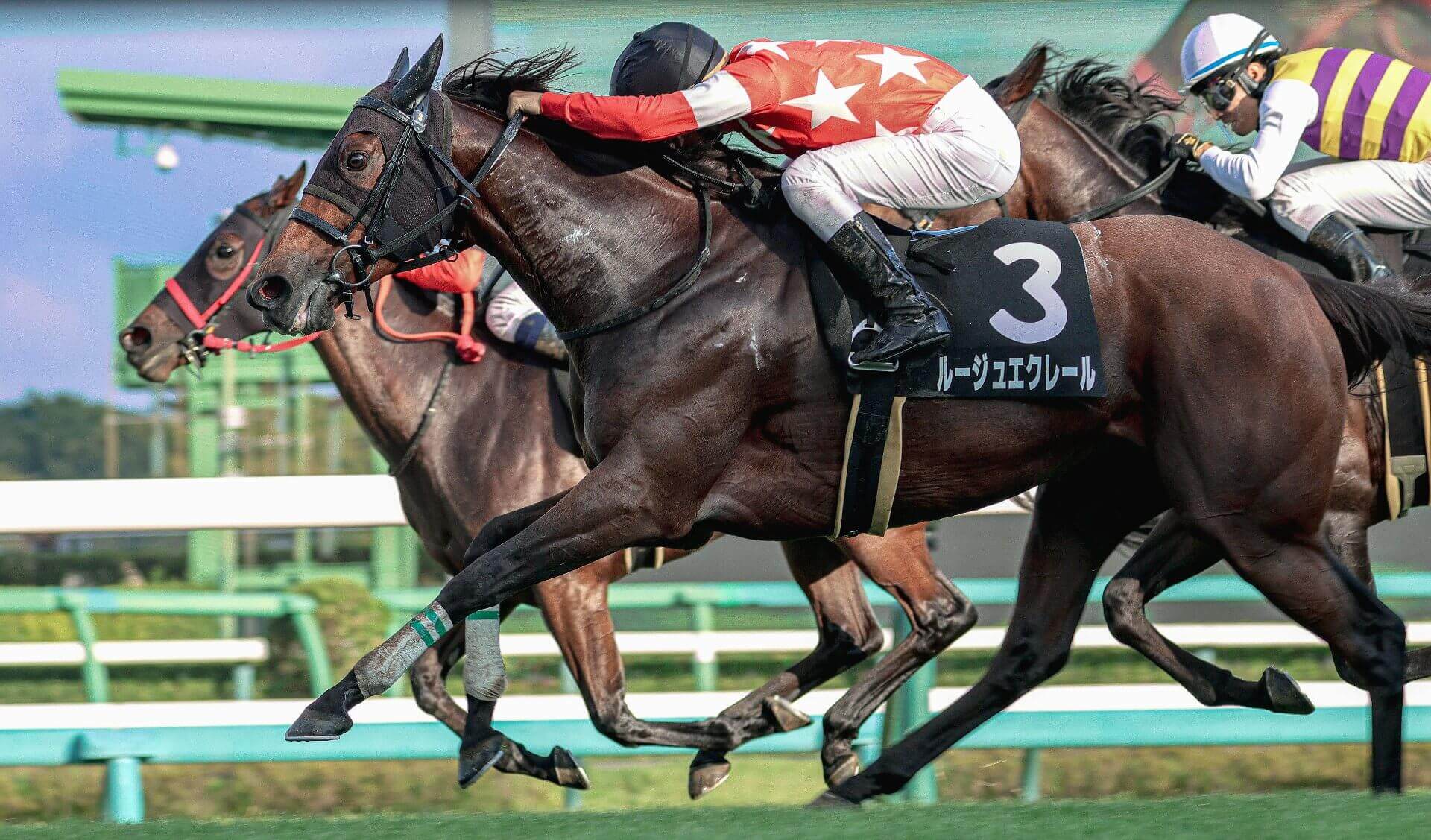 Rouge Eclair rattles home to score in the last stride. (Photo by @hiro62dober52)
Rouge Eclair (R11 Nakayama, Shufu Stakes, Class 3 Win, 1600m, 30 Sep)
On the same weekend that Sodashi was retired and her full-sister Mama Cocha broke through at Group 1 level, another member of Japan's most famous equine family found the winner's circle at Nakayama.
Like Sprinters Stakes winner Mama Rocha however, Rouge Eclair did not inherit the 'white hair' gene that has made Sodashi so famous, despite being a daughter of white mare Marble Cake, herself in turn a daughter of Shirayukihime, the pure-white grand-dam of Sodashi and the starting point for the army of 'unicorns' that have so captivated Japanese racing fans.
While not yet showing the Group 1 potential of Sodashi or Mama Cocha, Rouge Eclair did exhibit an electrifying burst of speed in her Class 3 mile assignment at Nakayama on Saturday, charging home for her last three furlongs in 34.1s (fittingly, 'eclair' translates to 'flash of lightning' in French). Ridden quietly by jockey Akira Sugawara, the daughter of Ephiphaneia has now only finished out of the top two placings twice from 11 starts, and can feature in Group mile races heading into the autumn. 
"The trainer asked me to stay behind the horses, but she settled further back than I expected," said Sugawara. "She was calm and she showed her strong turn of foot and won the race."
Danon McKinley (R4 Hanshin, 2YO Newcomer, 1400m, 30 Sep)
Another weekend winner boasting an impressive pedigree was Danon McKinley, a two-year-old son of Maurice out of former Coolmore-owned mare and British 1000 Guineas winner Homecoming Queen.
A ¥242,000,000 (AU$2.56m) purchase for Danox Co.,Ltd. at last year's JRHA Select Sale, Danon McKinley justified his hefty price-tag with an eye-catching debut effort over the Hanshin 1400 metres.