International approach has Ho and Lee living the Melbourne Cup dream
Two of Hong Kong's most prominent owners have the first and second favourites for Australia's most famous race but one is looking to scale back his buying in Europe and Australasia to reduce costs.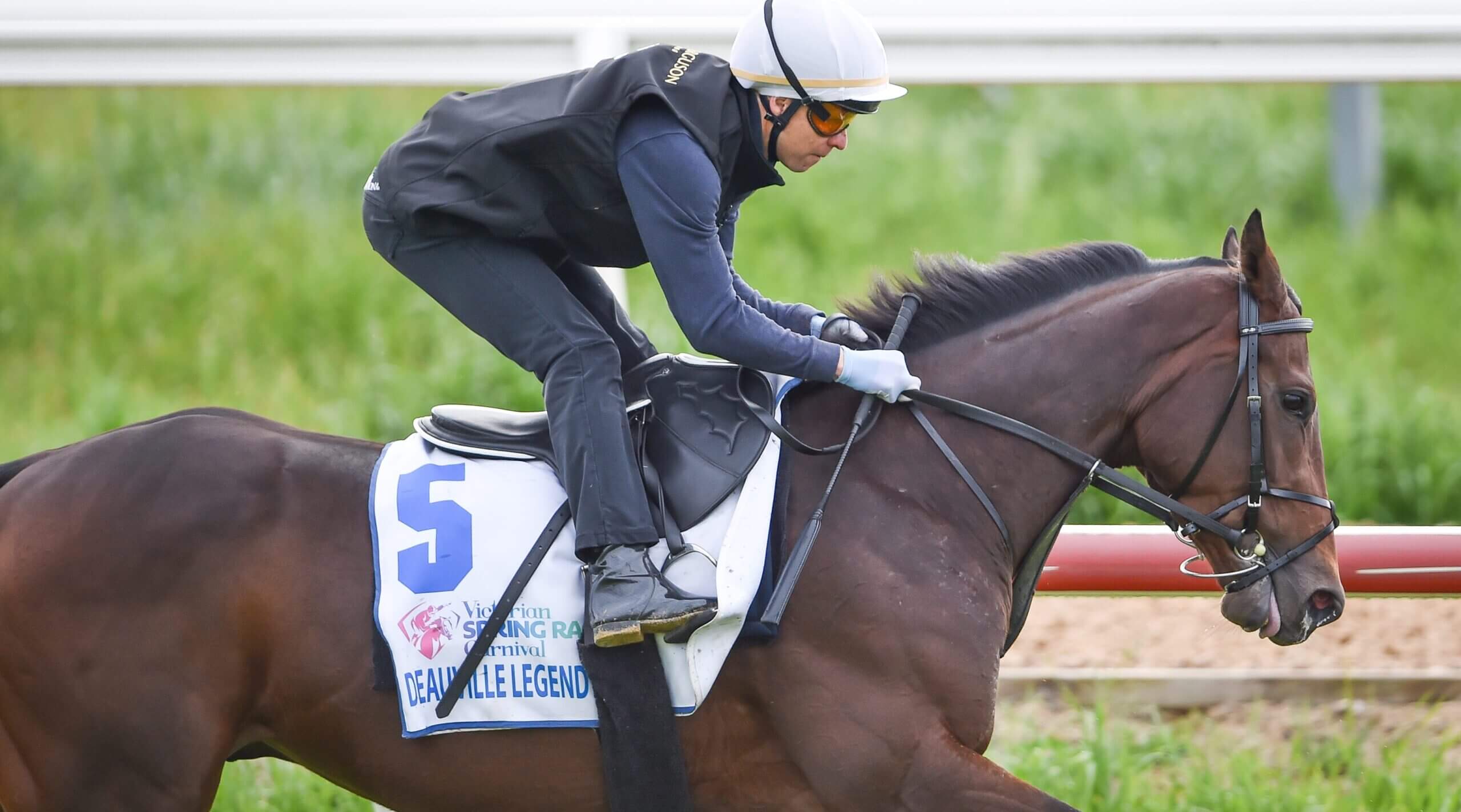 Kerrin McEvoy will partner with Bon Ho's Melbourne Cup favourite Deauville Legend. (Photo by Reg Ryan/Getty Images)
There is a hint of timely good fortune already about this year's Melbourne Cup, from a Hong Kong standpoint at least. Just as two Hong Kong owners find their horses heading the betting for Australia's greatest race, so the city's isolating Covid travel policy is eased back, enabling freer travel in and out.
Bon Ho Ka-kui has the favourite, the British-trained Deauville Legend; Edmond Lee Man Bun has the market second pick, Loft, from Germany. Both owners and their horses highlight the international scope of two of Hong Kong's most prominent players as they spread their nets wide to source horses, not only with the intent to relocate them to Hong Kong but also to consciously target major races abroad.
Lee, in his own words, has "been sending European stayers to Australia to run" for a number of years and has been rewarded in seeing Spillway and Harlem (twice) carry his blue and white hooped silks for wins in the G1 Australian Cup.
Meanwhile, Ho has ramped up his overseas ownership in recent years on the back of Southern Legend's Group 1 exploits in Asia. He now has 60 horses in Australia, while a further 15 have raced this year in Britain and Ireland, but, with a couple also active in Hong Kong, that might be the peak of it.   
"I will have to cut the numbers," Ho told Asian Racing Report, and as a chartered accountant he knows all about what adds up and what does not. The US$7.5 million or so Southern Legend earned and the near US$6 million his Everest winner Classique Legend has accrued will only go so far even for a man of his apparent wealth.