Idyllic Prince still in a race of his own for the Taylors
Not many horses win the same race four times; fewer still are bestowed the honour of having the event eventually named after them. Western Australian warrior Idyllic Prince, however, is one such galloper.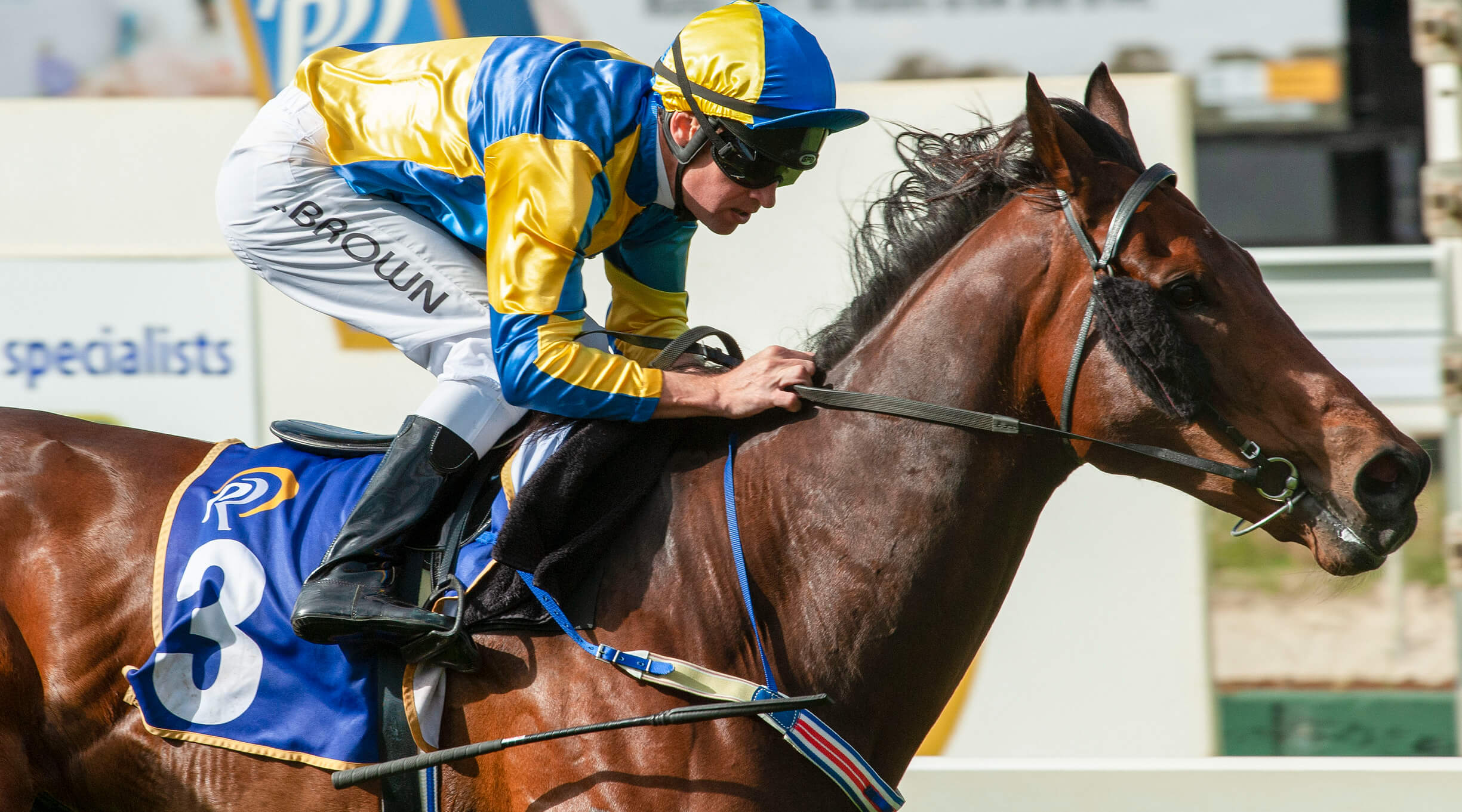 Idyllic Prince wins the 2009 G2 Lee Steere Stakes. (Photo by Bruno Cannatelli via Ultimate Racing Photos)
Jim Taylor knows a quality sprinter when he sees one. Barakey, Magnifisio and of course, Hay List, are among the Group One-winning speed machines the Bullsbrook-based trainer has thrown a saddle over. But where does Idyllic Prince – four-time winner of the race once known as the Goodwood Sprint and which now bears his name – fit into the sprinting spectrum? 
"For courage, he's probably the best of them," Taylor told the Report. 
"We would've gone over east with him if he had better feet. We were able to keep him relatively sound because our place at Bullsbrook is nice soft sand, like working on the beach."
For courage, he's probably the best of them.
Plagued by canker, an infection that invades the surface tissue of the hoof, in his back feet, the Taylor family's most treasured horse was at times a day-to-day proposition. 
"He was a bit proppy going out every day but as soon as he got on a racetrack, he seemed to wake up and forget about it," Taylor said. 
In fact, if Taylor looks out the window of his Bullsbrook property, he'll still see the now 20-year-old 'Prince', as he's affectionately known, showing the odd sign of discomfort. 
"He's still on the farm, he stays out with the babies. You can see he's still quite tender in his back feet but he's just a beautiful, beautiful horse, the best horse that Mum and Dad had bred and raced."