How to avoid paying the 'Zac Tax': Purton drawn outside is no barrier to success
This week our Hong Kong form analyst highlights Zac Purton's remarkable record from tricky draws and zeroes in on some promising 2023 Hong Kong Derby types.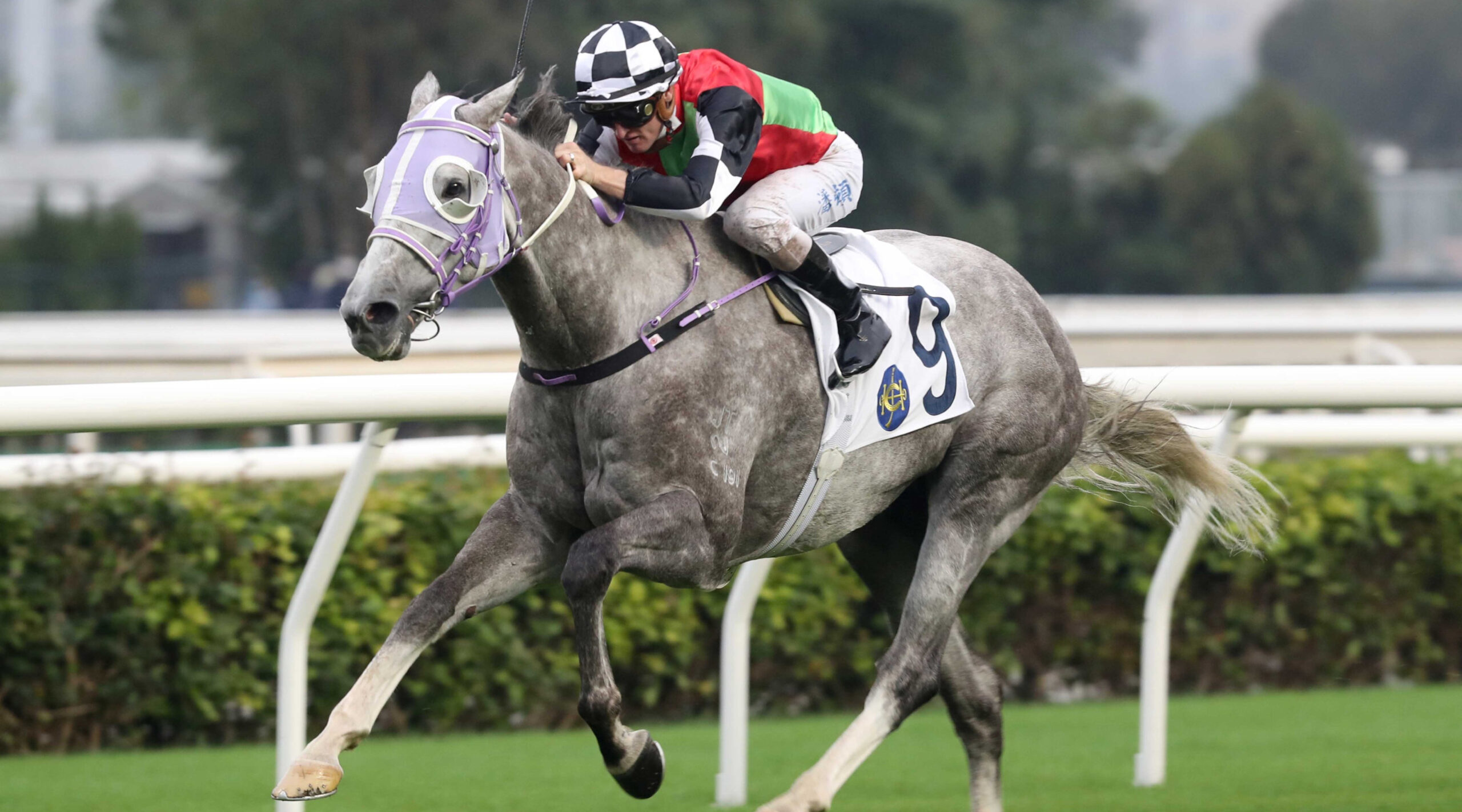 The barrier was no obstacle for Zac Purton and Super Red Dragon. (Photo by HKJC)
That Zac Purton has been dominating the Jockey ranks in Hong Kong this season is no secret. Most punters have even been quite happy to pay the well-coined 'Zac Tax', the slice of unders or lower odds than expected for the pleasure of Zac steering your chosen runner. Sometimes the combination of Zac Tax and a wide draw are just too much to bear for the average punter, but in reality, the opposite might be true. 
So far this season Purton has ridden 51 winners from 185 rides, a strike rate of 27.5 percent. A quick look at his results tells us he has ridden 13 winners from 51 double-figure draws, or the outside gate in a smaller field than 10. That's a strike rate of 25.5%; so in reality, to the punter, Purton drawn wide is not necessarily a disadvantage. Backers of Accelerando (barrier 11, paid $2.30), Super Red Dragon (14, $8.70) and Packing Treadmill (12, $2.30) last Sunday can attest to that.  
Keefying an eye on the four-year-old series
While it appears all downhill skiing for Purton at the minute, he did have his hands full on at least one occasion at Sha Tin. Beautyverse, the first-up winner from the Tony Cruz barn did not make Purton's life easy at his second start in Hong Kong. Sent out the 2.1 favourite in the Class 1 feature, Beautyverse appeared to be more than a little cantankerous early in the event and raced keenly throughout, leaving nothing in the tank for the business end of the race. Assuming the horse has no ailments, he should present a better proposition next time he steps out.
Keefy, on the other hand, staked a serious claim for the four-year-old series with a devastating win. With the Frankie Lor polish, third-up from a spell, Keefy disposed of his fellow four-year-old series hopefuls with ease, along with the rest of the Class 1 field.