From Japan to over the jumps and back again
Kosi Kawakami's love of horses led him to Australia and a career in racing as a teenager – now he wants to bring the racing world closer together.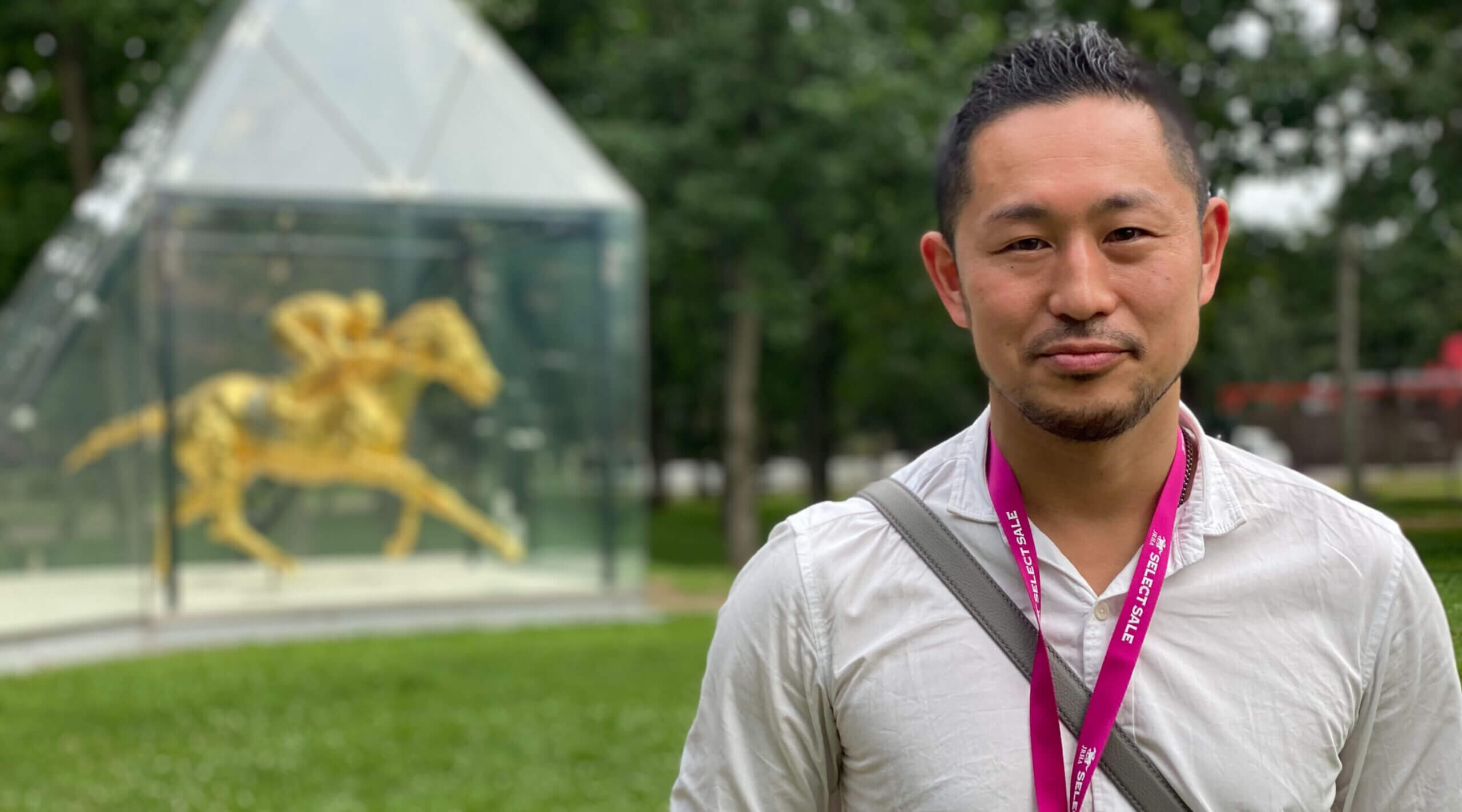 Kosi Kawakami in front of the statue of Fusaichi Pegasus at Northern Horse Park. (Photo by Asian Racing Report).
As Kosi Kawakami walks around Northern Horse Park during the 2022 Select Sale, and the syncopated rhythm of the auctioneer's voice knocking down another record-breaking lot echoes from the sales ring auditorium, it is clear from the frequent nods of recognition he receives that he is right at home. 
Of course, Kawakami is Japanese so it makes sense in that regard, but this is a horseman with genuine skills and a unique perspective. 
More than half of Kawakami's life has been spent in Australia and the former Lindsay Park trackwork rider, accomplished jumps jockey and interpreter for Japanese connections is just as at home among the racetracks and sales complexes Down Under.