Former high flying owner Pan Sutong declared bankrupt in Hong Kong
The glory days of Akeed Mofeed and Gold-Fun seem far distant for the former billionaire after a High Court ruling.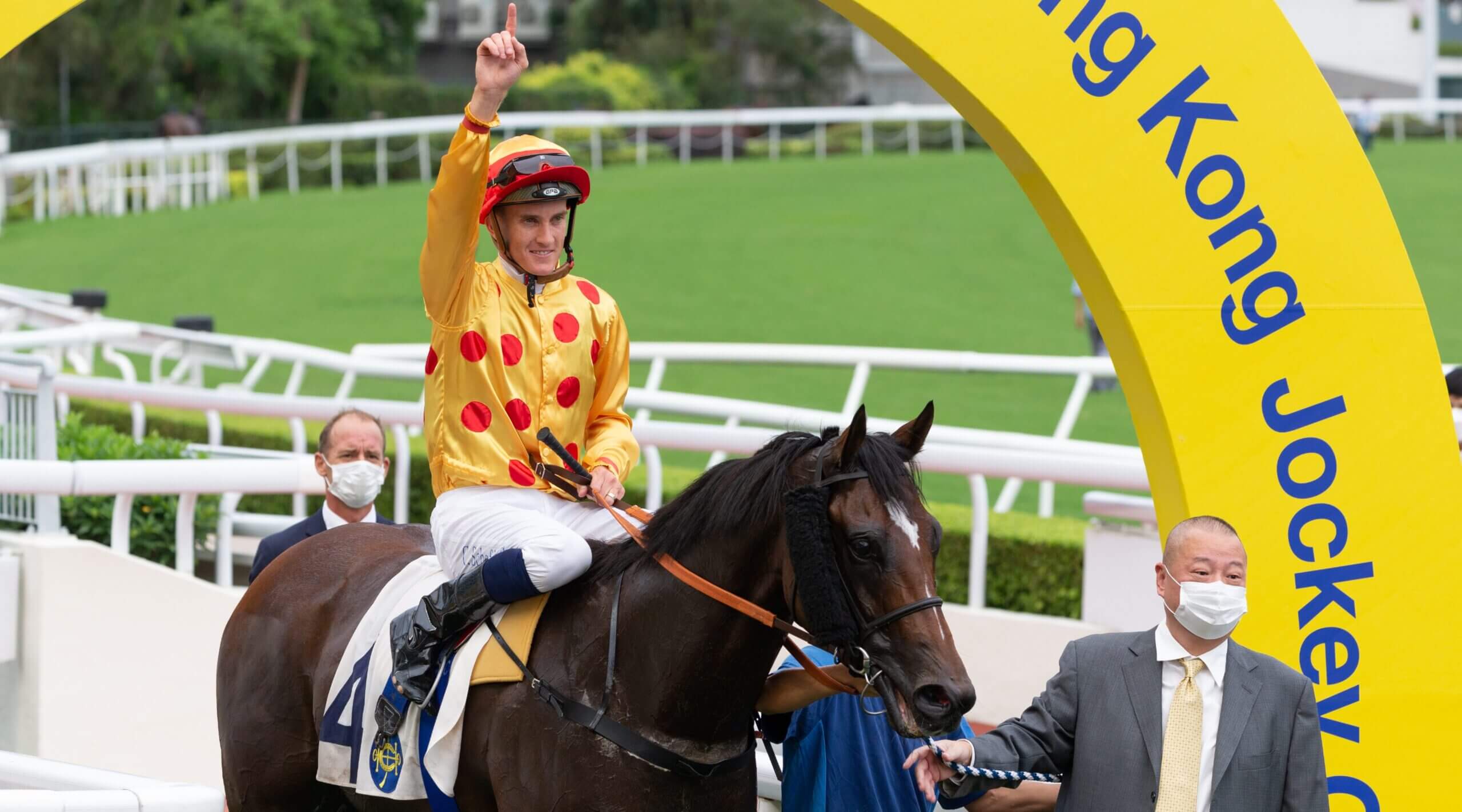 Owner Pan Sutong (R) and jockey Chad Schofield after Gold Chest won at Sha Tin on September 13, 2020 in Hong Kong. (Photo by Lo Chun Kit/Getty Images)
Former mega-rich racehorse owner Pan Sutong was declared bankrupt at the High Court in Hong Kong on Friday after failing to repay an HK$8 billion (AUD $1.5bn) loan.
CITIC Bank Corporation Ltd Tianjin Branch, CITIC Bank International (China) Ltd Beijing Branch and China CITIC Bank International Ltd petitioned for bankruptcy against Pan and one of his companies, Silver Starlight Limited, for failing to pay back the debt by the due date.
The loan was paid to Silver Starlight Limited to facilitate the 2017 privatisation of Goldin Property Holdings Ltd: both companies are owned by Pan. A further HK$4 billion (AUD$740 million) loan from China CITIC Bank International Ltd was not part of the petition.
The founder of the investment conglomerate Goldin Group – whose HK$27 billion (AUD$5bn) net worth in 2015 saw Bloomberg's Billionaires Index rank him as Asia's fourth richest man – made an immediate splash on the Hong Kong racing scene a decade ago: his gold silks with red spots dominated the 2013 Classic Series as Gold-Fun won the Hong Kong Classic Mile and his high-profile purchase Akeed Mofeed triumphed in the Hong Kong Derby.