'Forget Sunlight, it'll be daylight second' – Four years on from Nature Strip's Lightning strike
It is four years to the day since Nature Strip and Sunlight clashed in the Lightning Stakes at Morphettville, a virtual match race from which both went on to achieve extraordinary things.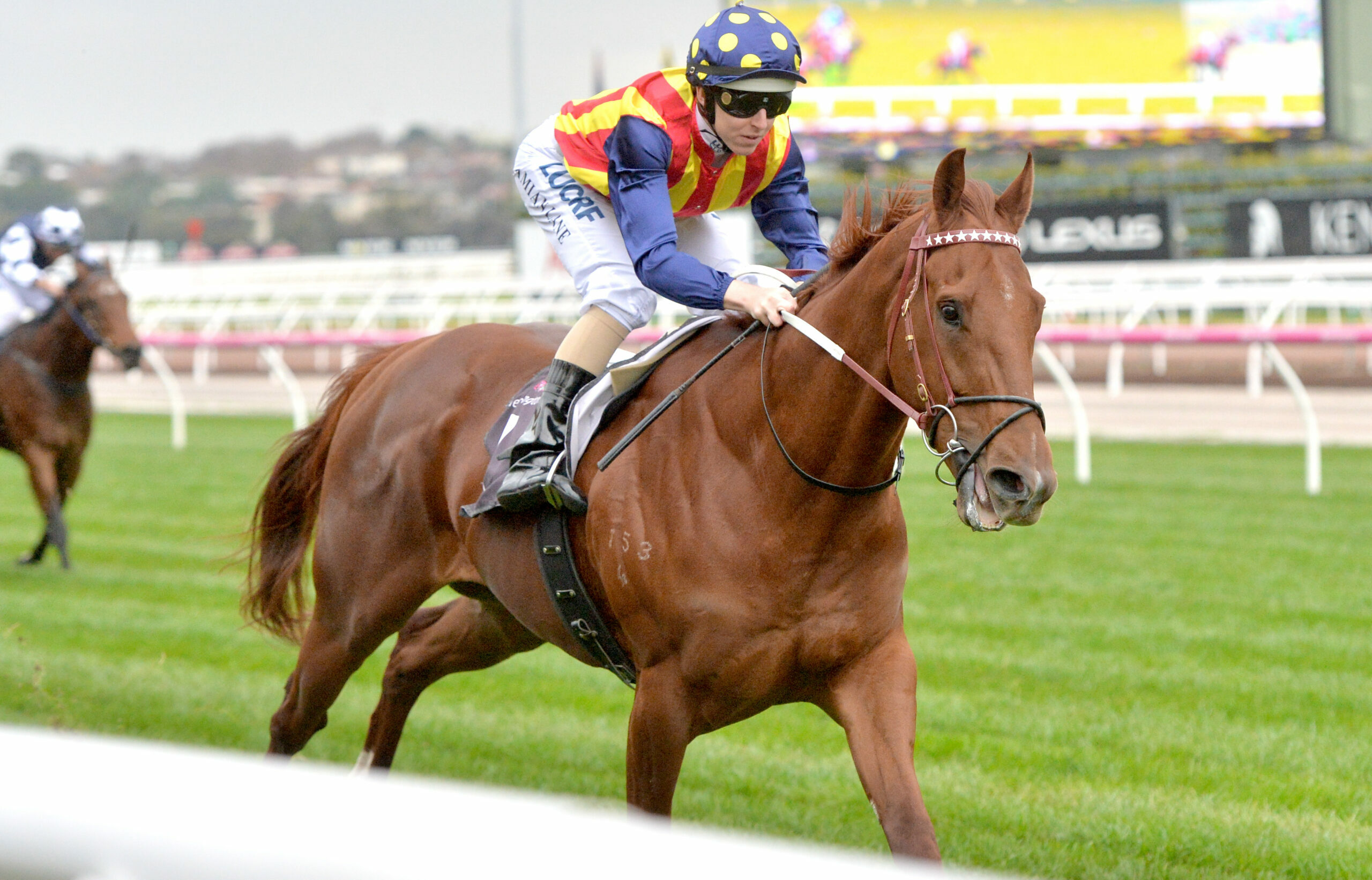 Damian Lane has had six rides on Nature Strip for four wins, including the 2018 Lightning Stakes at Morphettville. (Ross Holburt/Racing Photos via Getty Images)
Managing owner Rod Lyons has ridden the highs and lows of Nature Strip's extraordinary career more than anyone. In the beginning, the son of Nicconi was both captivating and capricious, having had eight wins and five trainers inside his first 12 starts.
Since February 2019, under the guidance of Chris Waller, he has won 13 races, nine of them at Group One level – among them a memorable victory in last month's King's Stand Stakes at Royal Ascot. He has also won the world's richest sprint, The Everest.
From talented and headstrong speedster, Nature Strip has now evolved into the world's best sprinter and is odds-on to secure his second Australian Racehorse Of The Year title when the current season comes to its conclusion this weekend.
Lyons said the Royal Ascot success – he blitzed the field by 4.5 lengths – ranks as the most memorable of Nature Strip's many achievements.
"It still sends shivers down my spine. It holds such great memories for me. You can't get it out of your mind what a thrill it was and what an effort it was to get the horse halfway around the world and to get him to perform at that level," he told The Report.
"Just the thrill of being there, walking through Royal Ascot with the ghosts of champions past. There is that 300 years of history, it was so fantastic."
"From a monetary point of view it was nowhere near the biggest of his wins, but from that historic point of view, Royal Ascot is seen around the world as the top shelf, it really is," he said.
That Nature Strip was able to deliver a first Royal Ascot win for Waller was also significant.
"There were many, many times that we never thought he'd (Nature Strip) reach his true potential and we probably didn't realise what that true potential was," Lyons said.
"The previous trainers were all great trainers, but once he landed with Chris Waller, it was just the difference. Chris has just got that god-given gift. He will be up there and spoken about in the same tone as Bart Cummings, Tommy Smith and Colin Hayes in years to come.