Foreign buyers back in Japan … but try buying a horse
Frenzied bidding at Japan's premier yearling sale forced the foreign contingent to watch as all but one lot was sold to local buyers on Day 1 of the JRHA Select Sale in Hokkaido.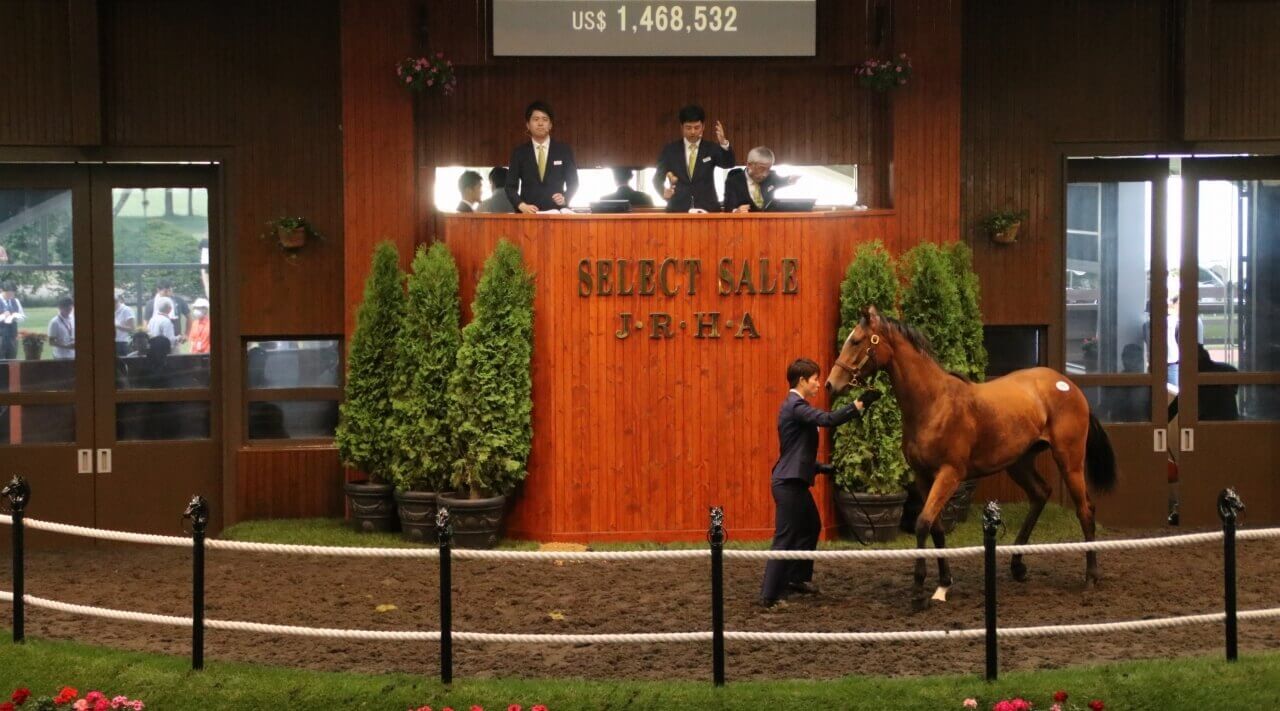 Local buyers dominated on Day One at Hokkaido. (Photo by Select Sale)
No Covid restrictions, the success of Japanese horses on foreign shores and a weakened Yen brought the international buyers back to the Select Sale but actually buying horses was another matter entirely.
Some big international names including the pan-Asian bloodstock force, Yulong's Zhang Yuesheng, representatives for some of Australia's premier trainers and the usual role call of Middle Eastern power houses descended on Northern Horse Park for Day 1 of the sale. 
Spirited bidding brought an extraordinary clearance rate of 97.3% but the strong local contingent squeezed out the foreign competition and the only yearling sold to an overseas visitor was a half-sister to Australian Group 1 winner Tosen Stardom, by Suave Richard, knocked down to Qatar Racing manager David Redvers for 50,000,000 yen.
"Probably it will be difficult for them to buy," Northern Farm boss Katsumi Yoshida said of the overseas contingent on Day 1. "Practically, there was bidding between buyers for every horse. I think there wasn't a horse that ended bidding with just one bid. It was very good. Maybe that the reserve prices were correctly set."