Could Japan's young 'American' stallions bring the Kentucky Derby into reach?
Mind Your Biscuits was an international star for Chad Summers and the ten-year-old and his old Stateside rival Drefong were leading freshman sires in Japan the last two years; each has a Kentucky Derby candidate this spring.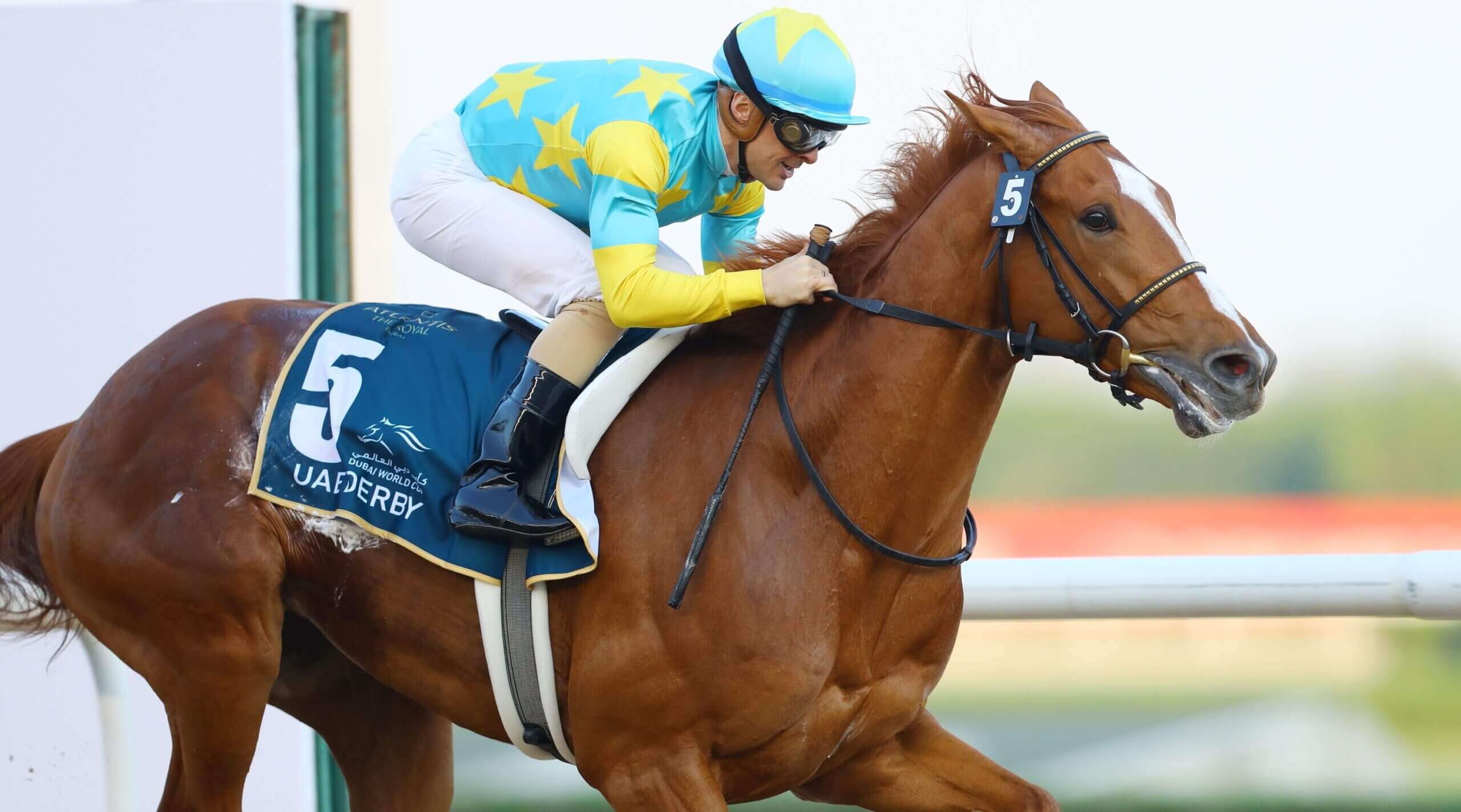 Kentucky Derby-bound UAE Derby winner Derma Sotogake is a son of Mind Your Biscuits. (Photo by Shuhei Okada)
Japan's one-two-three-four in last weekend's G2 UAE Derby looks like being the springboard for at least a two-horse Japanese raid on the G1 Kentucky Derby at Churchill Downs on May 6, and it has also thrown the spotlight on a pair of former US-trained dirt stars now making their names as young sires at Shadai Stallion Station.
Derma Sotogake took the spoils in the 1800 metre contest with an impressive win that cried out 'Kentucky Derby', and he is a first-crop son of Mind Your Biscuits, whose two greatest wins were achieved over 1200 metres in the G1 Dubai Golden Shaheen at the same Meydan venue. His dam, the Shadai homebred Amour Poesie, is by Neo Universe, a Derby-winning son of the great Sunday Silence.
Meanwhile, third-placed Continuar is by the North American champion sprinter Drefong, an old rival of Mind Your Biscuits, whose own first crop included last year's G1 Satsuki Sho hero Geoglyph, a Classic winner, no less.
Drefong was Japan's leading first season sire in 2021 and Mind Your Biscuits followed him as the top freshman in 2022. The two big-name sprinters are among the high-profile stallions imported in the past few years to Japan with North American dirt track profiles, and, importantly, devoid of Sunday Silence blood: Bricks And Mortar, California Chrome, Animal Kingdom, and the most recent import Hot Rod Charlie among them.