COMMENT | Losing our marbles – The irrelevance of the luck of the Melbourne Cup draw
History tells us that the barrier draw means very little when it comes to the Melbourne Cup, so why did connections sit out in the Melbourne cold and rain on Saturday evening awaiting the drop of a marble?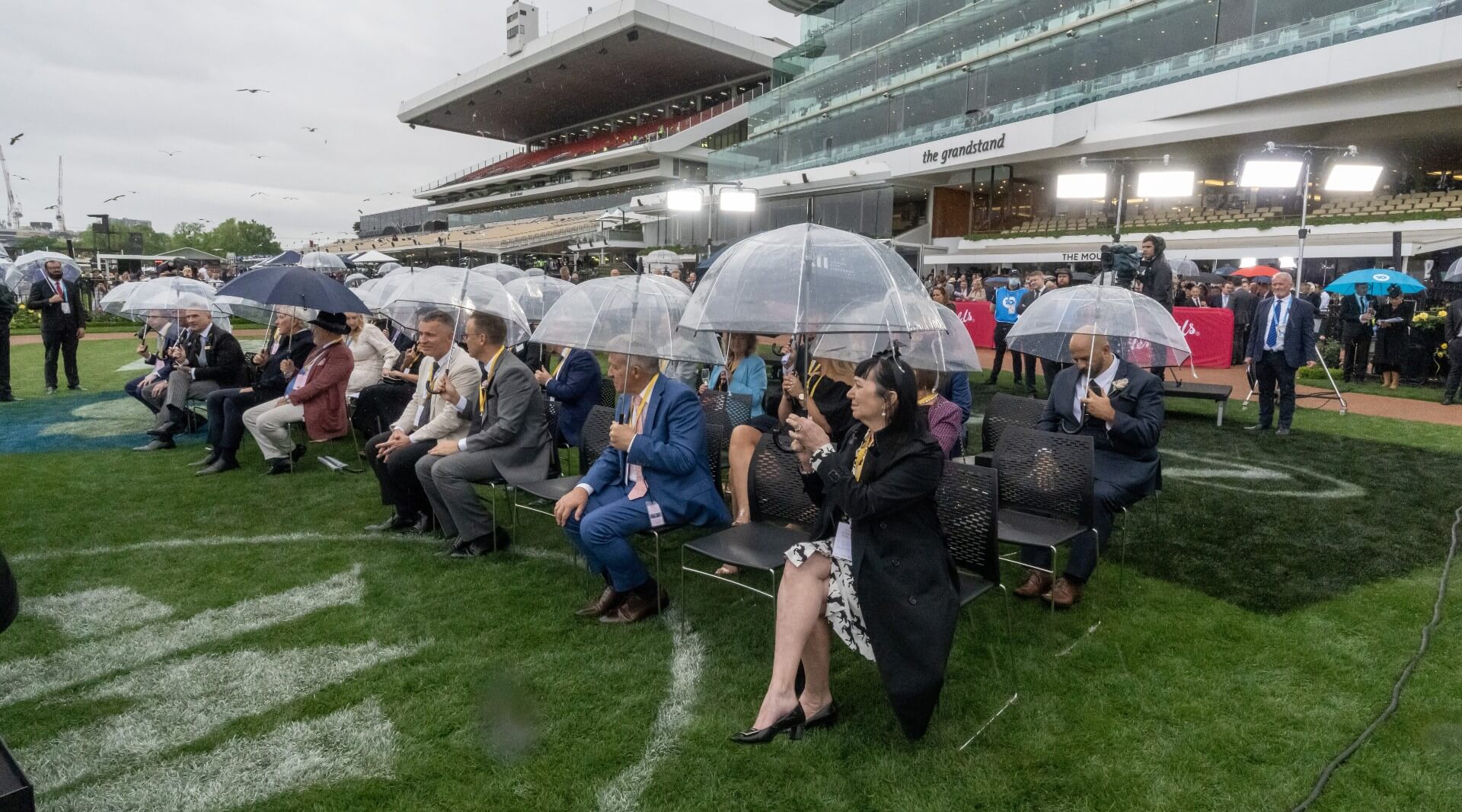 Connections attempt to stay dry at the 2022 Melbourne Cup Barrier Draw. (Photo by Jay Town/Racing Photos via Getty Images)
Marble 14 will stick in the mind of Racing Victoria's integrity boss Jamie Stier for some time. The elusive blighter caused a massive headache and red faces last Wednesday, going missing when most required for the public barrier draw of the Empire Rose Stakes.
Yearning had been left at the altar, without a barrier to her name, forcing a hasty decision to redraw the barrier for her alone. You can guess what number came up when the redraw was done. Stier was being trolled by a marble.
For some reason it took RV a few hours to realise that the circumstances of the draw, and the fact it was held in a Perspex barrel where the steward could see what number he was pulling out, were less than desirable. The whole field was eventually redrawn.
Icebath, who jumped from barrier three, would win the race thanks to an inspired rails-hugging ride from Craig Williams. She had been initially drawn in barrier 18.
The Melbourne Cup barrier draw is the most watched and scrutinised game of 'horse lotto' in Australia each year. Traditionally held after the conclusion of Derby day on course, it is, for connections, the first course of the feast of Melbourne Cup functions for them for the week, and it is becoming an unappetising entrée.