Christophe Lemaire recounts epic Tenno Sho win on Equinox
When Panthalassa stole a long march on his rivals in Sunday's Tenno Sho, Japan's champion jockey thought he had him covered, but then a doubt flicked across his mind.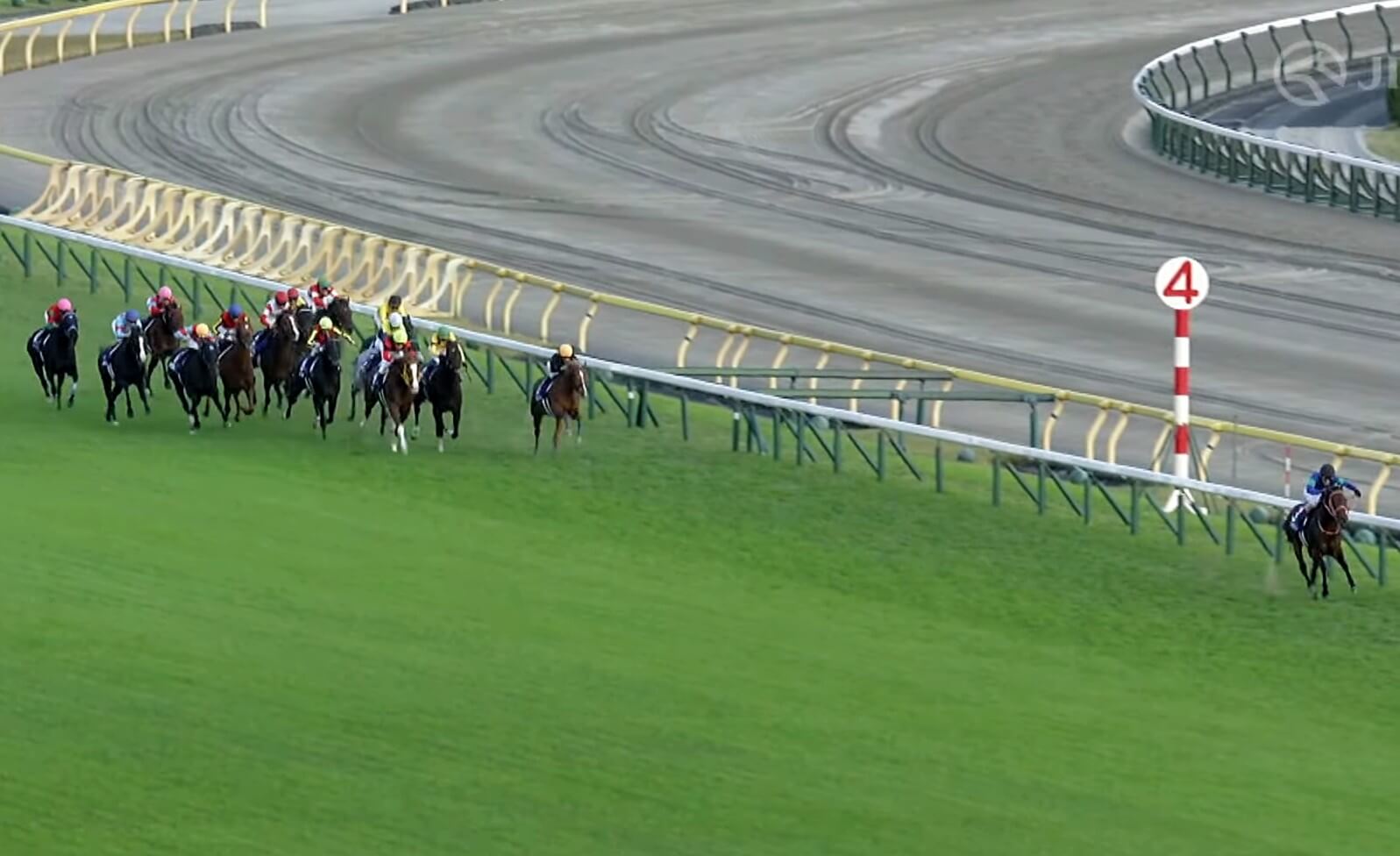 Panthalassa leads the way in the Tenno Sho. (Photo: Screenshot)
It is not uncommon to see a horse open up a lead in a Japanese feature but Panthalassa's jaw-dropping 15-length gap on his nearest rival turning for home in last Sunday's G1 Tenno Sho Autumn had even the locals gasping. His thrilling attempt is already one for folklore, a defeat so 'brave' that it will be talked about for years to come, and Christophe Lemaire had the best seat in the house aboard the victorious Equinox.
While Yutaka Yoshida went forward from the gate to pound out swift fractions up front on Panthalassa, Equinox was settled back in the field, snagged out of a tight spot going into the first turn and allowed to find an easier rhythm in tenth place.
But by the time Lemaire had the G1 Satsuki Sho and G1 Tokyo Yushun runner-up relaxed, as he wanted, Panthalassa was stretching out along the back straight more than 20 lengths ahead of him.
"I couldn't do anything from where I was," Lemaire told Asian Racing Report. "Equinox had a long break from the Derby and I didn't want to put him under pressure early on, so we lost a bit of ground at the first corner. I just had to follow the pace and hope that Panthalassa stopped a little bit at the end."
It was the same for every other jockey trying to keep their cool as they watched the leader hare away from them in the 15-runner clash of the generations.
"To be honest, coming to the straight and seeing how far away he was, I had a second of doubt," Lemaire admitted. "It's always the case when you have a horse running away like this.
"But coming to the last corner my horse was travelling very well, he was getting better and better, so I knew he would be able to make a great run in the straight. Feeling my horse accelerating and responding well, and then seeing Panthalassa's stride getting shorter and shorter, even if we had a long gap, the last 300 metres, I was confident we would catch him.
"We had to cover a lot of ground, of course, and Panthalassa was very tough and very genuine at the end, all the way up the straight, but when you go that fast at Tokyo racecourse the straight can be very long, especially the last 150 metres. That was the case for Panthalassa, even though he was brave; he was very brave."
As Panthalassa's skipping gallop became a desperate, stride-shortening slog, Equinox reached full tilt and ran through the line strongly.
"It was not a narrow margin at the end, it was a length, so that means Panthalassa really got tired the last 100 metres," Lemaire noted. "My horse was still accelerating, but Panthalassa still ran second which was a fantastic performance running that pace."