Caspar Fownes on front foot as 'flexible' Jockey Club policy changes put emphasis on PPGs
A raft of changes to import permits have been welcomed by four-time champion trainer Caspar Fownes as the Hong Kong Jockey Club scrambles to meet the demands of a bullish bloodstock market.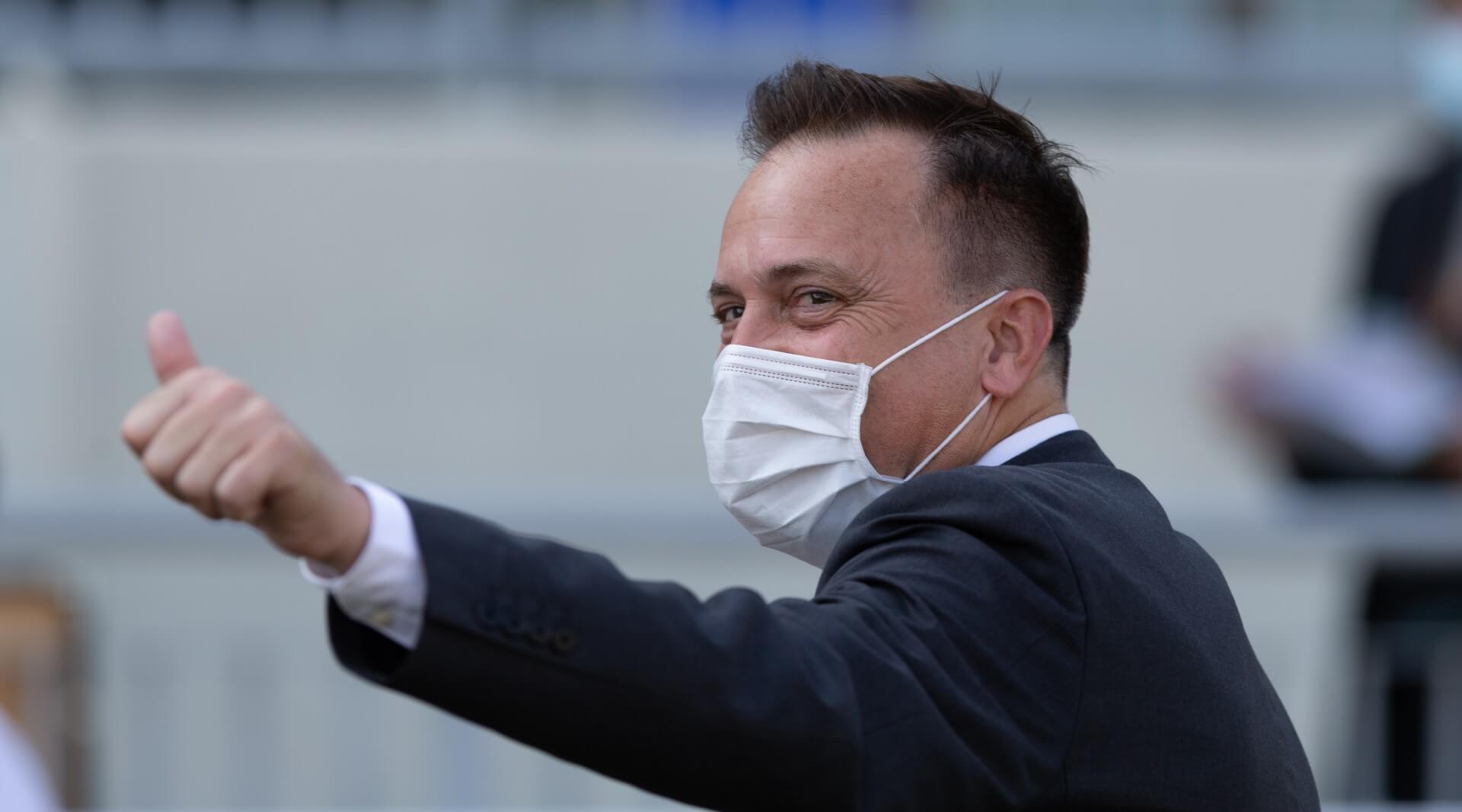 Caspar Fownes purchased four horses in New Zealand as the HKJC opens up the permit system. (Photo by Lo Chun Kit /Getty Images)
Caspar Fownes has praised the Hong Kong Jockey Club's 'flexible' approach after a raft of ownership permit changes designed to boost Hong Kong's ailing horse population and the four-time champion trainer is already adapting with a buying policy aimed at securing untapped talent.
A prizemoney boom in Australia, that has included the establishment of rich new races like the AU$15 million Everest and AU$10 million Golden Eagle, has fuelled a bullish bloodstock market that has put previously buyable prospects for Hong Kong out of reach.
Returns to owners in New South Wales and Victoria alone have more than doubled in the last ten years and this has left Hong Kong buyers and the club itself struggling for options as they battle to maintain not only the standard of horses in the jurisdiction, but pure numbers.
The Jockey Club had already lowered the minimum rating for tried horses and opened the door to overseas ownership, but this week informed trainers and permit holders that an individual owner could now own five horses instead of four, and made it easier to replace underperforming or injured horses.
"We have got to be flexible and adapt to the new reality, it doesn't matter how much money you have, you can't just go out and source what you want anymore," Fownes said.
"You have to be able to buy something that has value for the job at hand, but with the money they are racing for in Australia, people just won't let go of horses. The prizemoney is through the roof. People aren't going to part with anything half decent, which is understandable, given all that is on offer for three-year-olds and four-year-olds.
"The Jockey Club is finally being a lot more flexible in what they do and being more accommodating going forward, giving people options."