Begg's Passive plan sets up Aggressive ambition
Grahame Begg knows what it takes to get the best out of an elite filly or mare and he will be leaning on every bit of that experience in the next 12 months as he looks to elicit the full potential of unbeaten filly, Passive Aggressive.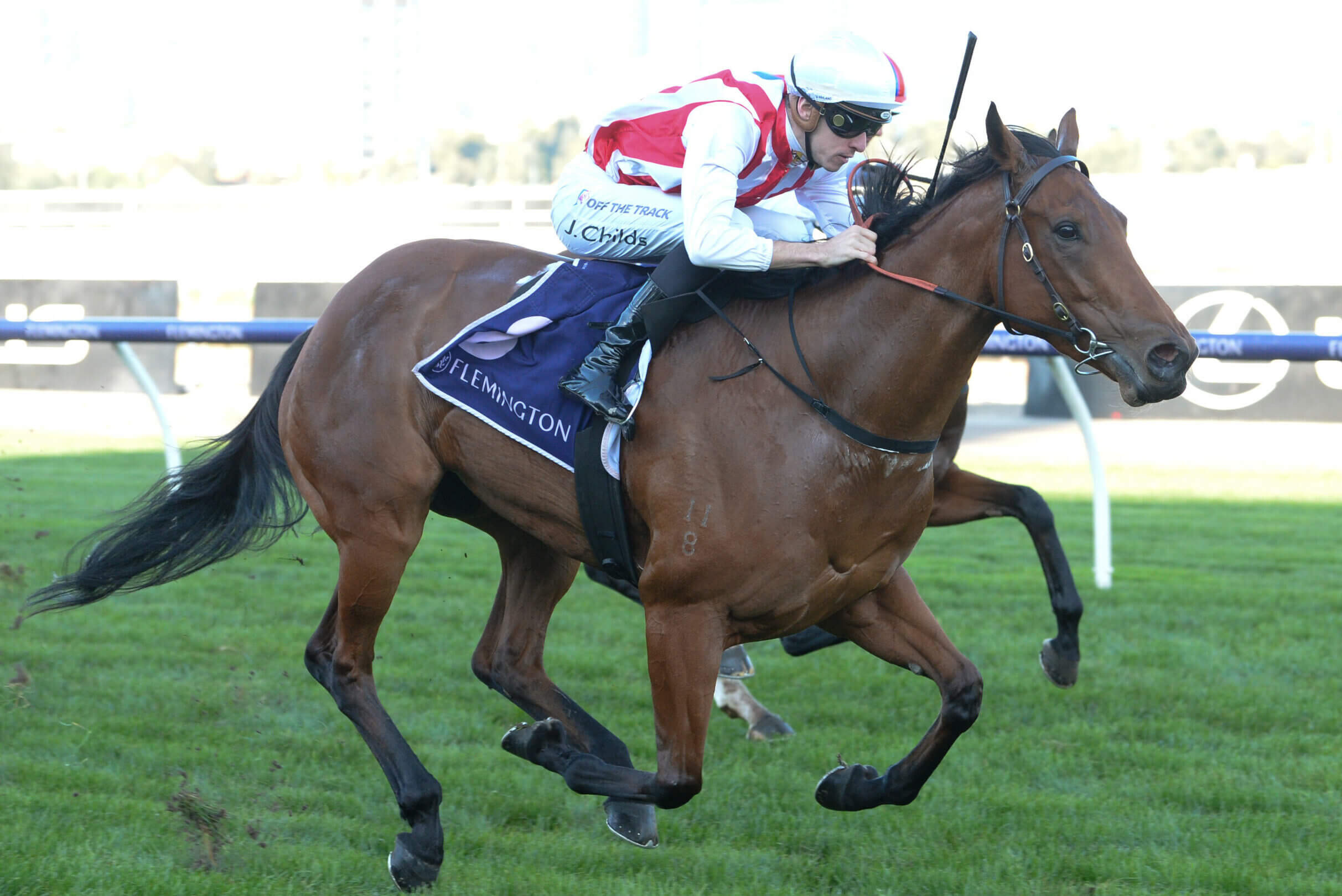 Passive Aggressive, ridden by Jordan Childs, wins the A.R. Creswick Stakes. (Ross Holburt/Racing Photos via Getty Images)
Grahame Begg watched at close quarters as his father Neville worked with the legendary Emancipation and over the years has applied those lessons with his own elite mares such as Bonanova, Our Egyptian Raine and Secret Admirer.
In Passive Aggressive, the powerfully built daughter of Fastnet Rock who claimed her fourth straight win in the Creswick Stakes at Flemington on Saturday, Begg has a filly on his hands who he believes could be the equal to any he has thrown a saddle on.  
"She's showing every bit as much ability in her four-start career as any horse I have ever had," he told Asian Racing Report.
"The best horses do it on sheer ability alone, especially early in their careers. They don't tend to do it on race smarts. The way she goes about it, it's incredible."
You can sense the excitement that Begg has for Passive Aggressive's potential. Keeping a lid on things is de rigueur among trainers of progressive horses, especially at this time of year, but while Begg has his feet on the ground, he knows he may be working with a very special talent.
She's showing every bit as much ability in her four-start career as any horse I have ever had
Her unbeaten record is one thing, but the manner of those four victories at Werribee, Pakenham and twice down the Flemington straight, the latest at stakes level, is what has Begg so enthused.
"It really is unbelievable the way she goes about it. She just appears to be in cruise control. She seems to be able to do it with no effort and then be able to kick. It's a great watch," he said.
Passive Aggressive's impressive first campaign owes a lot to the patience that Begg has shown with her. She didn't debut until early May, having shown before then that she was not ready for the physical challenge of raceday.
"She just wasn't ready until now to be pushed. We brought her back in two or three times. She had a couple of trials and she was ready to go to the races and we weren't 100 per cent happy with her. So out she went again and she had another four months out," he said.   
"It had to get to a point where we felt her body was ready to cope with the rigours of racing."