Baaeed's brilliance is met with reverential awe
York witnesses a defining victory as Shadwell's champion puts up a sublime display on the Knavesmire.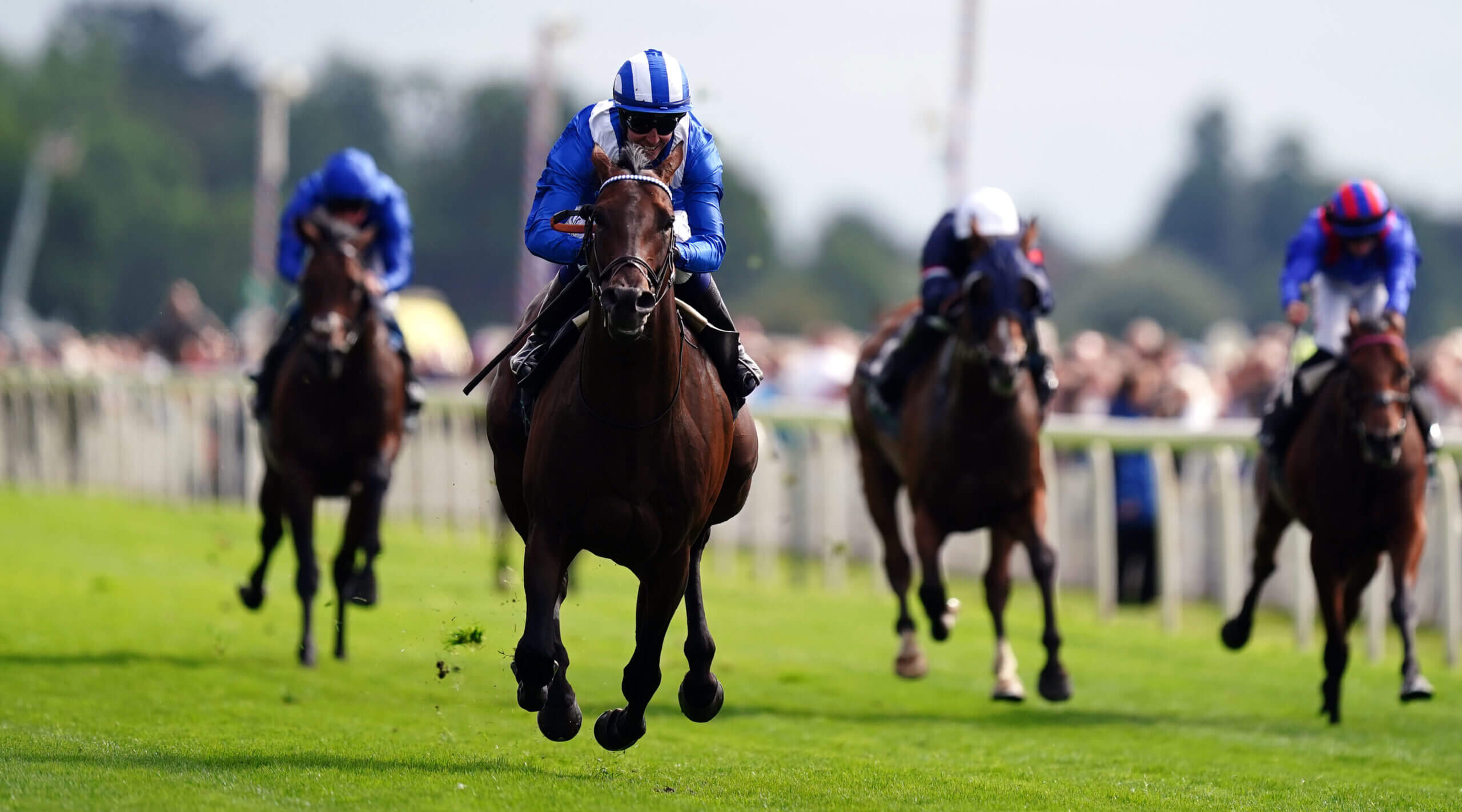 Baaeed, an imperious Juddmonte winner. (Photo by Mike Egerton/PA Images via Getty Images)
"He's quite squat," a fellow says in blunt Yorkshire fashion. He is looking down at the smallish bay in the pre-parade ring wearing the number two cloth. The man is among a press of people: lads in jeans, women in their 'best' dresses and hats, men jacketed in their pick of Tweed, linen or manmade mix, depending on the clip of their vowels or the wad in their wallet. They stand nine or 10 deep from the white rail, back almost to the weighing room's outer wall, all eager to get an early look at the afternoon's star attraction.
York in August is the jewel in the crown of a county and region that has a long and deep connection to racing, and a York crowd is a knowledgeable bunch. They know Baaeed is a clip better than good: that's why they are here, just like they were for Brigadier Gerard and for Frankel.
There is a constant hum of conversations, flitting in and out of earshot: "He's built more like a sprinter, really, isn't he?" is heard at one turn, then, "He should have no bother with a mile and a quarter," at another.
Two jockeys have come out to have a look: lads from the northern circuit. This is their first in-the-flesh viewing of the horse that has drawn the large and expectant throng. "There's less of him than I thought there'd be," says one to the other. "And he has a bit of a dip to his back…like that." He gestures in a curving motion with his right hand. 
Baaeed is unfazed by the massed attention as his lad, Ricky Hall, leads him into the paddock proper. The keen watchers begin the slow, bobbing shuffle through the bottleneck between the paddock and the weighing room entrance; they're hoping to find a new position to observe the Shadwell superstar in the final minutes before he heads to post for the Group 1 Juddmonte International. They are frustrated: the crowd there is at least 12 deep at every point.