Asian Racing Review: corporates grilled at inquiry, but where was the racing industry?
Andrew Le Jeune and Michael Cox talk Japan's latest turf superstar, the seemingly forgotten broader context of Anamoe's G1 Queen Elizabeth Stakes defeat, and the at times heated government inquiry into Australia's corporate bookmaking sector.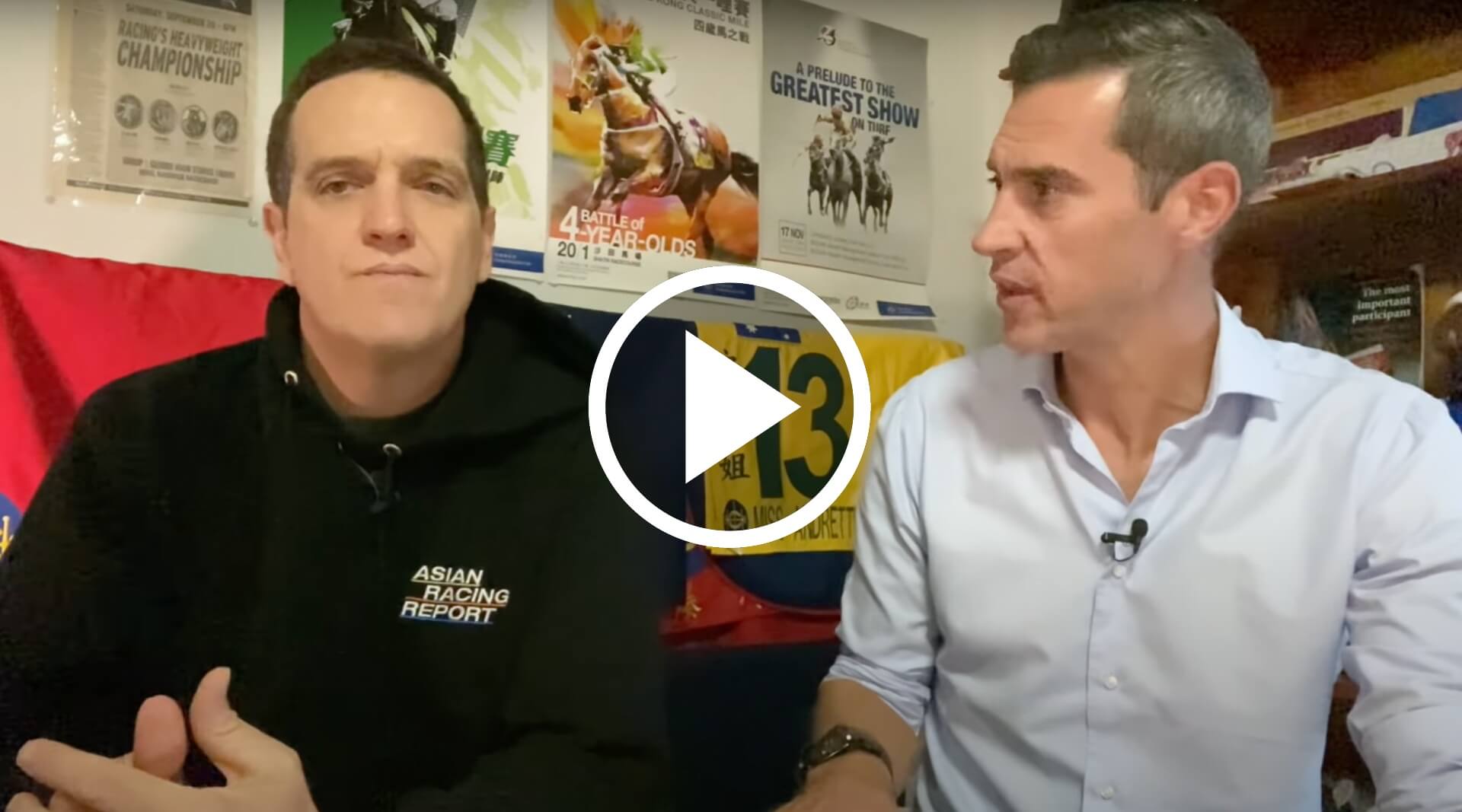 Asian Racing Review, with Michael Cox and Andrew Le Jeune.
This week's episode of Asian Racing Review covers some exciting on track action but it was the action unfolding in Australian parliament that also caught the attention of racing fans.
In her role as chair of the federal government inquiry into corporate bookmaking practices, Peta Murphy's searching and oft-entertaining questioning of online bookmaker representatives on topics including restrictions on winning punters, affordability checks and advertising bans was just one of the takeaways from Canberra, however. 
Asian Racing Report Editor Michael Cox queried the lack of representation from bodies such as Racing NSW and Racing Victoria at the committee, echoing one of the points raised in Bren O'Brien's deep dive analysis into the ramifications of the hearing, which was published on asianracingreport.com on Monday.
"As much as it was thoroughly enjoyable to see corporate bookmaker representatives get absolutely eviscerated in a public inquiry… the lack of representation from racing officials (was) really disappointing to see, given the importance of what this is about," said Cox on Asian Racing Review.
"Most of the attention has been on winning gamblers being banned or limited from getting bets on, and that's great, we want to see this scrutiny, and what we want to see is bookmakers (being) held to account.
"But there is much more to it than that… I would encourage all our readers and viewers to read Bren's piece."
Also on this week's episode of Asian Racing Review: 
Liberty Island's incredible Oka Sho return (0:00); Japanese colts' Triple Crown kicks off with Sunday's G1 Satsuki Sho (2:19); Dubai Honour blitzes Anamoe, but is the sky really falling? (3:23); Winfried's Champions Day recruiting 'win' (8:13); Lucky Sweynesse, California Spangle and the increasing reality of international travel (11:16); Asian Racing Report analyses the government inquiry into online bookmaking (14:14).
Watch this week's episode:  
A tough day on the stand: five takeaways from a chastening trip to Canberra for Australia's biggest bookies